You can have a great art portfolio on Squarespace and there are lots of templates that allow for this. So which templates are great for an art portfolio, here are ten great options.
What are you Looking for in Squarespace Art Portfolio Templates?
There are a few things you'll need to look for in an Art Portfolio such as great visual options to showcase your artwork. You might also want an eCommerce option to sell your artwork or prints for example. Other helpful features include call-to-action buttons which can encourage interactions and increase revenue.
You'll also want a fast website template that is optimized for search engines so your potential customers can find you. This should all be embedded in the coding. A fast-loading website is essential, for every second it takes to load your website you will lose 7% of your revenue.
So what are the ten best art portfolio templates? Here are ten of the best for you to choose from for your Squarespace website.
Ready – Freelancer Squarespace Template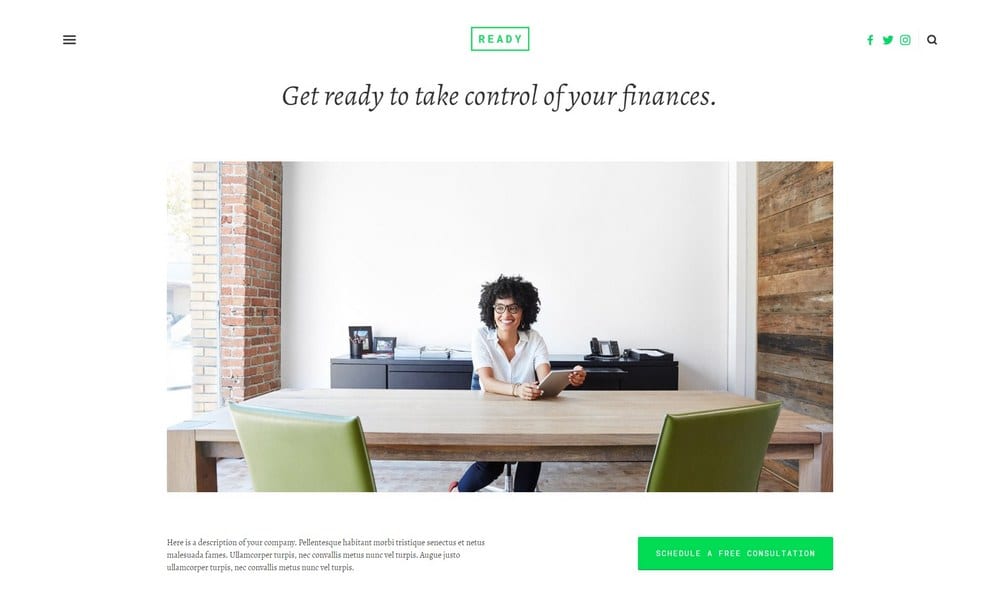 This is a lovely portfolio template to showcase your artwork. It offers a sophisticated and sleek look designed for creative businesses. A simple white background will help your artwork stand out. There is a hidden menu option that can help people look around your portfolio.
Ready is also a very functional template offering fast loading times to help you rank well on Google and other search engines. You can use a call-to-action button to receive inquiries.
There's also a booking appointment where you can take bookings to attend your exhibition. You can also connect to social media platforms to add social proof.
Ready – Freelancer Squarespace Template Highlights:
A sophisticated and minimalist look, with a white background.
Will help you rank high on search engines with a great loading time.
Allows your artwork to take center stage on your website.
An inbuilt system that allows you to take bookings automatically.