Photography Website Name Generator
Add a word in the Photography Website Name Generator and click the "generate" button to get the results.
As a professional photographer, you will want to have a website to showcase your work and this is a great way to monetize your business. With a fantastic portfolio, a good SEO (search engine optimization) strategy, and a strong social media presence you can attract new clients and customers. You need to be careful with your cash flow when you start because this is the biggest reason for new ventures not making it. One of the most important aspects of having a great name for your photography website and the Photography Website Name Generator can help you achieve this.
In this article, we run through steps and tips to help you come up with a great name for your portfolio business using the Photography Website Name Generator. The Photography Website Name Generator is free to use and will help you decide on a great name that will help you attract clients. It also needs to be memorable so clients return. For example, if you take wedding photos of a couple you want them to remember your name when they need to hire someone for Christening photos or photos of their new home for example.
Keep reading to find out how to come up with the best name for your photography website!
Why Should You Use a Name Generator for Photography Name Ideas?
Using an online name generator for your photography website is a great idea. It's a cost-effective way to decide on a name without paying for a branding agency to do this for you. A branding agency can be a very expensive option and it can take time for your brand to be designed. You will also have to do a lot of thinking to give them inspiration for your photography brand. When starting a new business such as a photography brand you should retain as much income as you can until you start making a regular income. If you work through the tips and steps in this article and use the Photography Website Name Generator you can save money.
Your name choice is essential for your brand's success. If you don't make a good name choice then you could have problems in the future, like missing out on a social media account, limiting expansion, or even being sued for copyright infringement.
If you decide to come up with a name on your own, you might not choose a name that is unique or original. You might inadvertently use a name that is already in use that you have visited a store of or another photographer that you follow on social media for example. It is human nature to use and copy what we already know, what is familiar. In the case of choosing a name, you might forget for example that your brother arranged for Lilly's Gorgeous Photography to photograph their wedding ten years ago. You might decide on the name Lillies Glamorous Photography. This is because you associate that name with success and photography. The original brand may still be going very strong and may seek legal compensation if the name is deemed similar enough to their brand. They may have loyal fans that might see you as a copycat, and locals might think this as well even though you are your brand.
If you use the Photography Website Name Generator and follow our steps in this article you can have a brand name in a relatively short amount of time. Then you can get on with all the other aspects of setting up a new business like starting your website and showcasing your work.
Tips for Creating Great Photography Website Names
Our tips below will help you to come up with a great photography website name to help you have a successful new venture. The list of tips in this article can help you achieve success with your photography name-planning session. This can have a positive impact on your brand development.
Tip 1 – Your website photography names need to be unique
First of all, the name options for your photography website are unique. A unique name will make sure that you're not infringing on another business name that may have legal protection. Larger brands have teams of lawyers, they could take you to court if your name is similar or the same as their brand.
Your clients could also get confused if you choose a name that is similar to another photography brand. They could end up hiring the other photographer instead. Much revenue comes from customers who are returning, they already like your work and so you don't have to spend money attracting them to your brand. However, for this to work you need to have a memorable name so you're not forgotten.
If another brand has a similar name but a poor reputation you could also be tainted by this. Choosing a unique and memorable name for your photography website is the best option by far.
Tip 2 – Think about the Future
Think about your future options and how you might wish to expand your photography website. For example, you might start as a fashion photographer and include fashion in your name. However, if you then decide to expand into wedding photography you could find your name to be restrictive.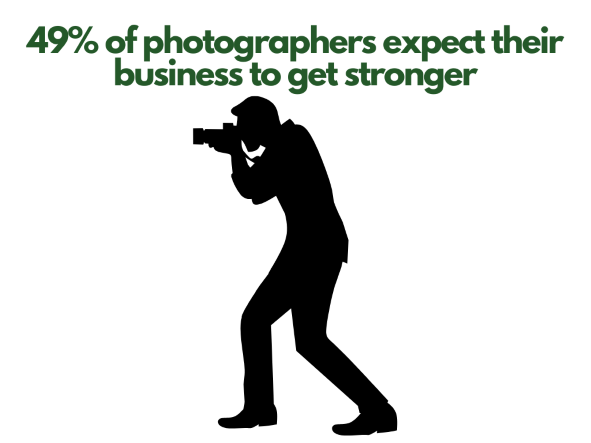 You can also have difficulties if you decide to include your location within your name for your photography website. You may be happy with your location at the moment but may decide to change your location in the future. If you already have another location in your name you may confuse potential clients when they come across your photography website on search engines.
Tip 3 – Try Using Initials Within your Photography Website Name
You could try using a concatenation, like KFC, BMW, and BHB Reptiles. This can make your name easy to remember. You could use your initials so perhaps considering you are Jane Amy Green you could be JAG Photography. You will need to check that this name isn't already being used and also check that the initials aren't already in use by an iconic or well-known brand as you could have problems with ranking on search engines if this is the case.
Tip 4 – Make Sure Social Media Accounts are Available
A small number of your sales will come from social media but it is great for raising awareness of your photography brand and for building social proof. You should be present and active on a wide range of social media and video platforms. You will therefore need to make sure that any names you choose for your photography website are available on all the social media platforms you might wish to be on immediately and in the future. Make sure you check out marketplaces like Etsy and Amazon. A photography brand might be set up on a marketplace and not necessarily have a website.
Tip 5 – Ensure the Domain is Available
An essential aspect of naming your photography brand is to make sure that you have access to the domain name for your business. You must have a website for your photography business as this is where you can monetize your brand and showcase your photography. You don't want to be buying marketing materials before you have secured the domain name for your business brand. Websites do suffer a six-month penalty so the sooner you get on with setting up your website the better.
How to Produce a Great Identity Using the Photography Website Name Generator
The steps below will help you build a great photography website. The Photography Website Name Generator is free to use and can help you generate lots of great potential name ideas.
Step 1 – Create a List of Important Words
Come up with a list of words to describe your work for your photography work, your niche, and your ethos. These are words that describe your USP (unique selling point). This is what makes you unique, that is personal, and describes what makes you stand out from others who offer the same service as you do. This list can be as long as possible.
Step 2 – Reduce the List to the Best Options
You can reduce this list down to the ten words which most closely match your business. Ask your friends and family to see what they think about your naming options and if they describe your photography brand. Another option is to ask people on social media what they think of your photography website name options. When you are then down to the next ten options you can move on to the next step.
Step 3 – Add your Names to the Photography Website Name Generator
Take each of your ideas and add them to the Photography Website Name Generator. You can use this to generate a list of potential fantastic names to take through the remaining steps.
accurate Photography
electoral Photography
japanese Photography
developed Photography
objective Photography
supporting Photography
raspy Photography
medieval Photography
bitter Photography
chosen Photography
unchanged Photography
scared Photography
artistic Photos and More
probable Photos and More
inner Photos and More
desirable Photos and More
literary Photos and More
molecular Photos and More
arrogant Photos and More
vocational Photos and More
partial Photos and More
western Photos and More
scottish Photos and More
content Photos and More
Photography Website Name Generator
You can take the list of words and enter them into the Photography Website Name Generator. Click on 'Generate' as many times as you like to get a new list of names. You can collate a document of the list of names that come from the generator.
Step 4 – Reduce Your List Down
You can now go through these lists and easily remove any names that don't quite match your photography brand. Try to now get to a list of ten to twenty options from the generator.
Step 5 – Check for Use by Other Brands
Take this list of ten to twenty names and see if any brands are already using any of the names. You don't want to confuse your customers or infringe on any trademarks.
Step 6 - Do a Business Name Search
Check local registers to make sure the names left on your list are not registered businesses in your state. You will need to do a business name search for every state you wish to trade in.
Step 7 – Check Social Media
Check a wide range of social media platforms as well as company directories. If a brand has not been active for a while don't assume they have stopped operating, it may just not have kept up with regular posting on social media. Check everywhere, including Etsy, eBay, Amazon, and YouTube.
Step 8 – Check Domain Name Status
With the names you have left on your list, you should now check that they are available as a domain name. Don't assume that the names will be available as a domain just because the name isn't already operating or on social media. The domain anime could have been purchased by someone else and just not been set up as a website yet.
Step 9 – Choose your Photography Website Name Generator!
Now you can choose your photography website name. Choose from the options left on the list. Speak to your friends and family to see what they think. You could also go and survey members of the public to get an unbiased viewpoint.
Step 10 – Register Your Photography Website Name Everywhere
Before you start building your Squarespace website or another website you should register your name everywhere including social media, marketplaces, directories, state business directories, and your domain if necessary. You can then register with suppliers and professional organizations as well. You can look into getting legal advice if you wish.
Final Word: Photography Website Name Generator
Here are some great steps and tips to get your photography website name ideas from the Photography Website Name Generator. Work through these steps to make sure you don't miss anything when choosing a name for your photography website.