When starting a new business, perhaps in marketing for example, you will want a great website to attract new clients to your services. One of the first aspects to decide on is which template you should use. In this article, we go through the best Squarespace business templates for you to choose from for your new business website.
Why You Would Want the Best Squarespace Template for an Agency?
When you are starting a new Squarespace business website you will want to choose a great template that showcases what your business has to offer. You'll want a website that is easy to use and most of the Squarespace templates can be set up by anyone, you don't generally need a developer and coding knowledge.
There are numerous different template styles to consider, like a grid-based, portfolio or a hero image. Some templates offer a hover-over effect where the image changes as the mouse moves across the picture. This makes it very engaging.
You'll also want to be able to have different pages. A blog is extremely useful for increasing the reach of your website to a wider audience, especially if you use good SEO (search engine optimization) techniques and the right keywords. Blogging will help improve your ranking on Google and other search engines. Blogging more than 15 times per month is ideal.
You might want to have eCommerce options to sell products or take bookings for services like copywriting or financial services. You can also offer social proof by adding links to social media sites, reviews, and resumes.
The visitors to your website must be able to navigate it with ease. Some templates offer a sticky
menu that moves as the visitor scrolls down the page. Others have hidden menus. Call-to-action buttons are really useful to get visitors to your site and to get them to sign up for your mailing list to keep in contact with your brand.
In this article, we show you the ten best Squarespace business templates, which one will you choose to use?

Carson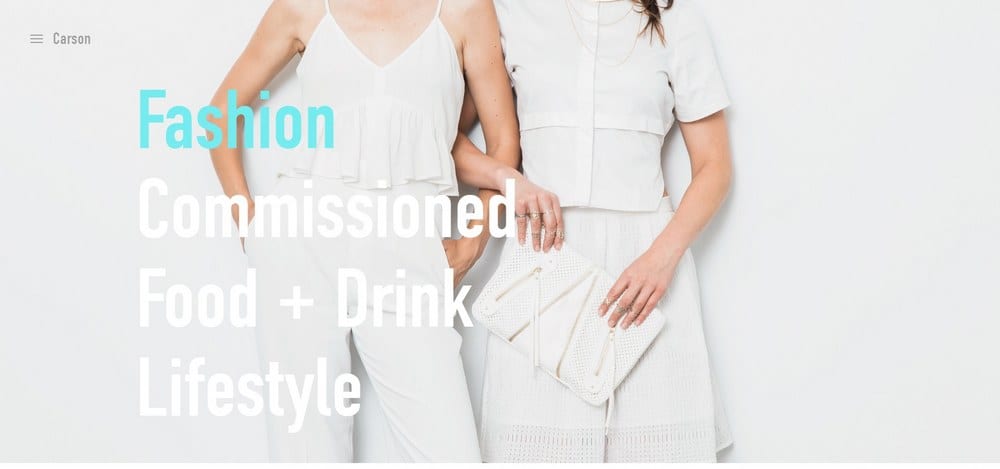 Carson Highlights:
An unusual Squarespace template that suits a variety of niches.
Static background with changing image with cursor movement.
Easy to build a website with this template.
Hidden menu to aid navigation.

This Squarespace template offers a unique design for your website with a static homepage which allows you to highlight key aspects of your business website. The background image changes as the website visitor hovers their cursor over the main image to help you create an engaging website. There's a hidden menu to aid navigation on your website. This website can suit many different niches.

Bedford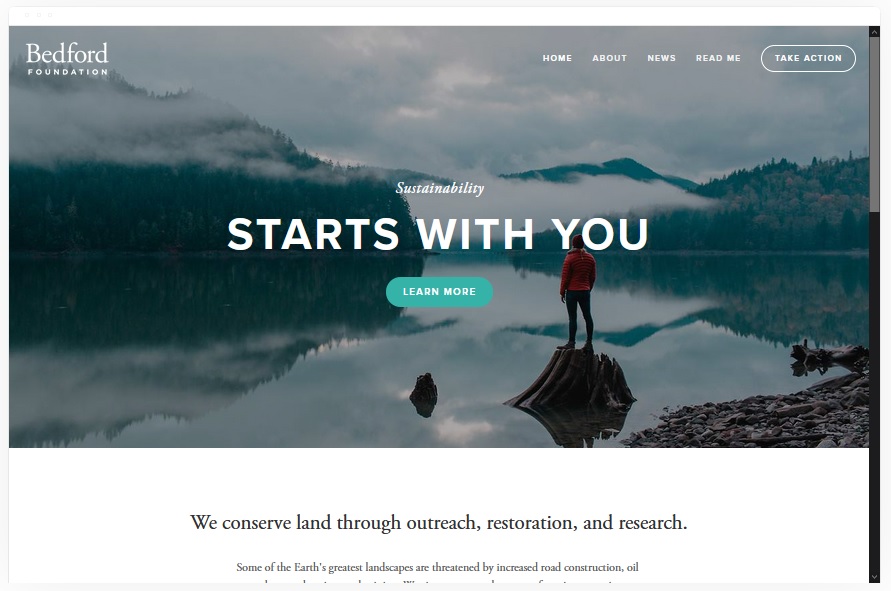 Bedford Highlights:
Build a great website to promote your business.
Build a revenue stream from your website.
A great sidebar navigation option and scrolling index pages
Add all kinds of media to your website.

This popular template can help you promote your business online with lots of features to use. You can use it to sell your business services, take payments and get revenue from your website. It has sidebar navigation and a scrolling index page to help visitors to navigate your website. You can include photos and videos to promote your business and attract an audience. Call-to-action buttons will encourage website visitors to sign up for your mailing list or get in contact with you.

Bailard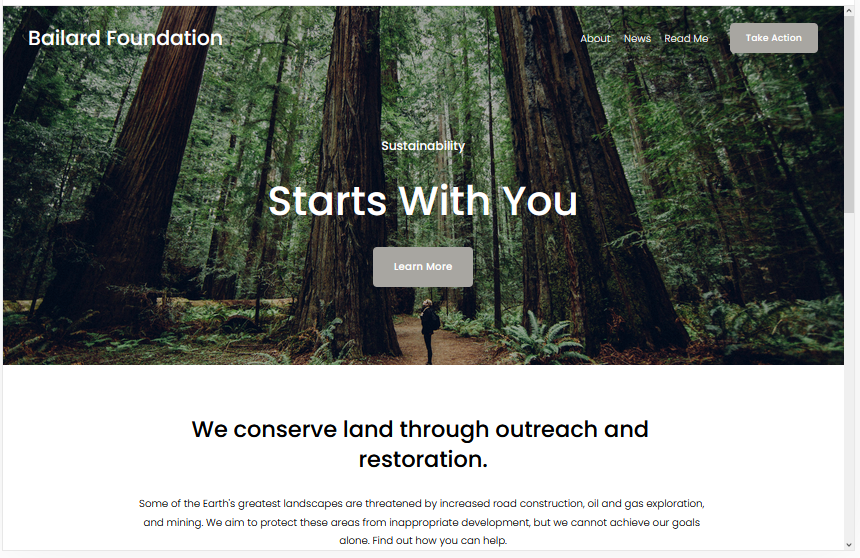 Bailard Highlights:
A top-performing and popular template.
Hero image in the center of the page.
Lazy loading of images.
A bold and minimalist design.

This template has a minimalist and bold design that's very popular. It has two call-to-action on the homepage in the center of the hero image. To direct your visitors to your email sign up or get in contact by clicking on the button at the center of the hero image. You can also have lazy loading images to help with your site speed.

Sofia Rey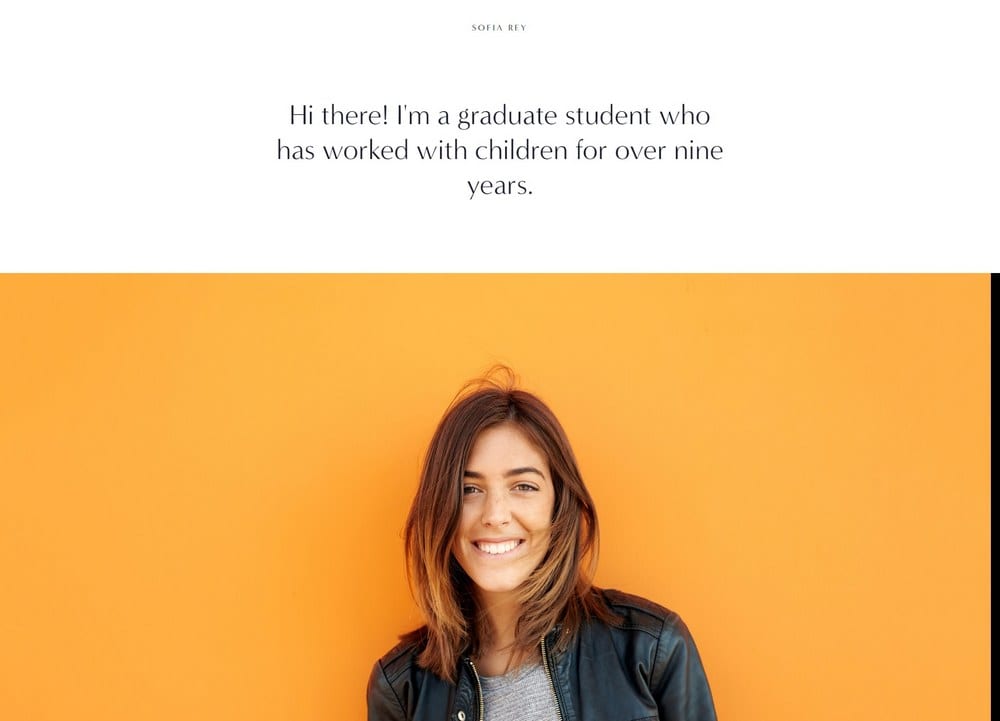 Sofia Rey Highlights:
Perfect for small businesses.
List skills, reviews, contact information, and more.
Easy to customize the grid blocks and simple sections.
Come with a beautiful resume section.

This grid-based template is for small businesses and allows you to showcase your business. On a great-looking website. You can use this vibrant and sleek website with the option to add eCommerce to your website. It is also fully customizable and you can link to social media profiles and reviews with ease. You can also include a resume section. There are contact forms for your customers to get in contact with you. There is also navigational support for your website.

Avenue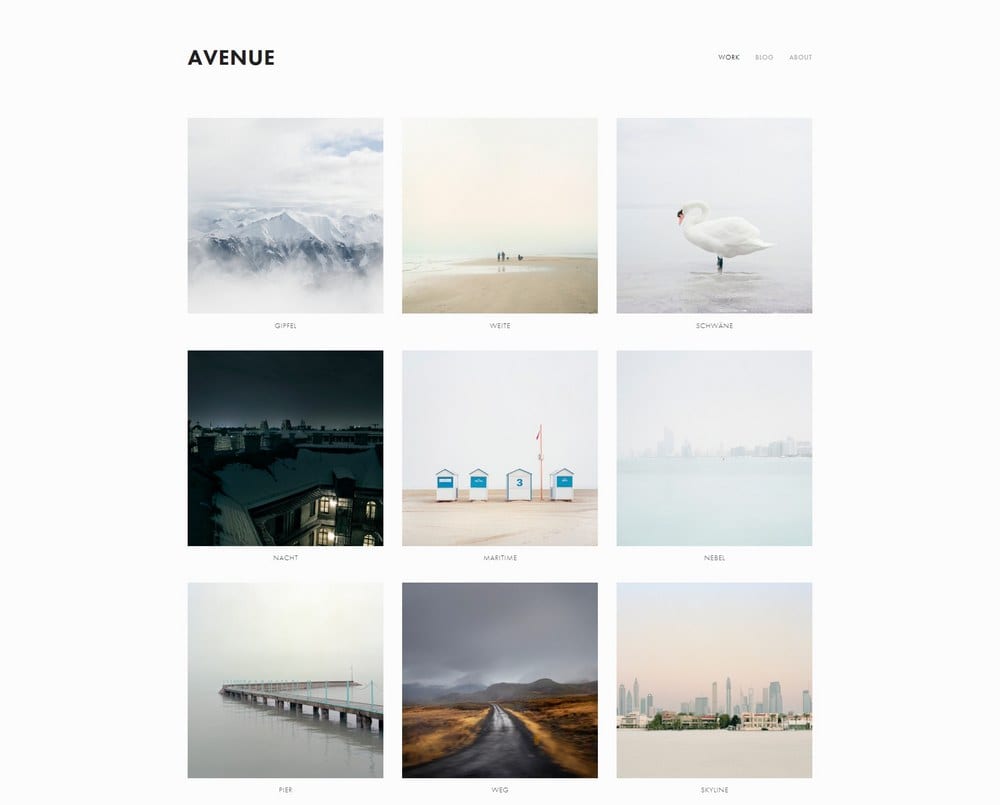 Avenue Highlights:
A professional template with a minimalist appearance.
Known for converting more customers.
Easy to customize.
All pages can include videos and images.

This professional-looking minimalist template is ideal for a business. It's really easy to customize without requiring developer knowledge. It's good for loading speed and therefore your ranking on search engines. You can add videos and images to make your website look aesthetically pleasing. You can describe your products or services in detail with this website.

Myhra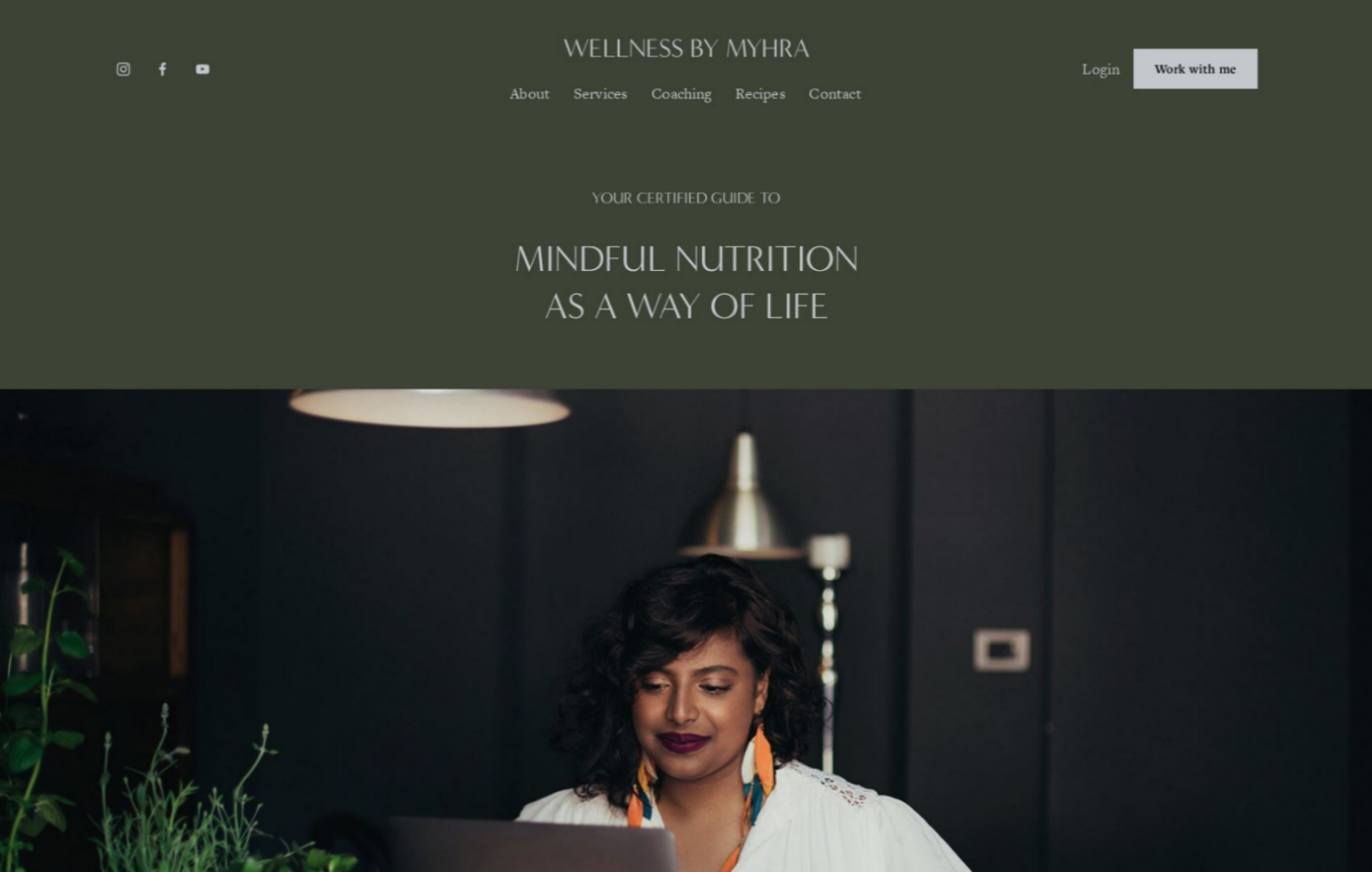 Myhra Highlights:
Sell merchandise or products.
Offer services, online courses, events, and more.
Use a blog to reach a greater audience.
One of the best templates on offer.

This is a great template suitable for a business website. There are lots of features to help your customers and visitors to your store to interact with you. You can sell merchandise or products with this template and even offer online courses, events, services, etc. You can have a blog with this template to increase your reach by using keywords to read a wider audience. Posting fifteen blogs or more per month is a great way to increase your reach.

Skye Template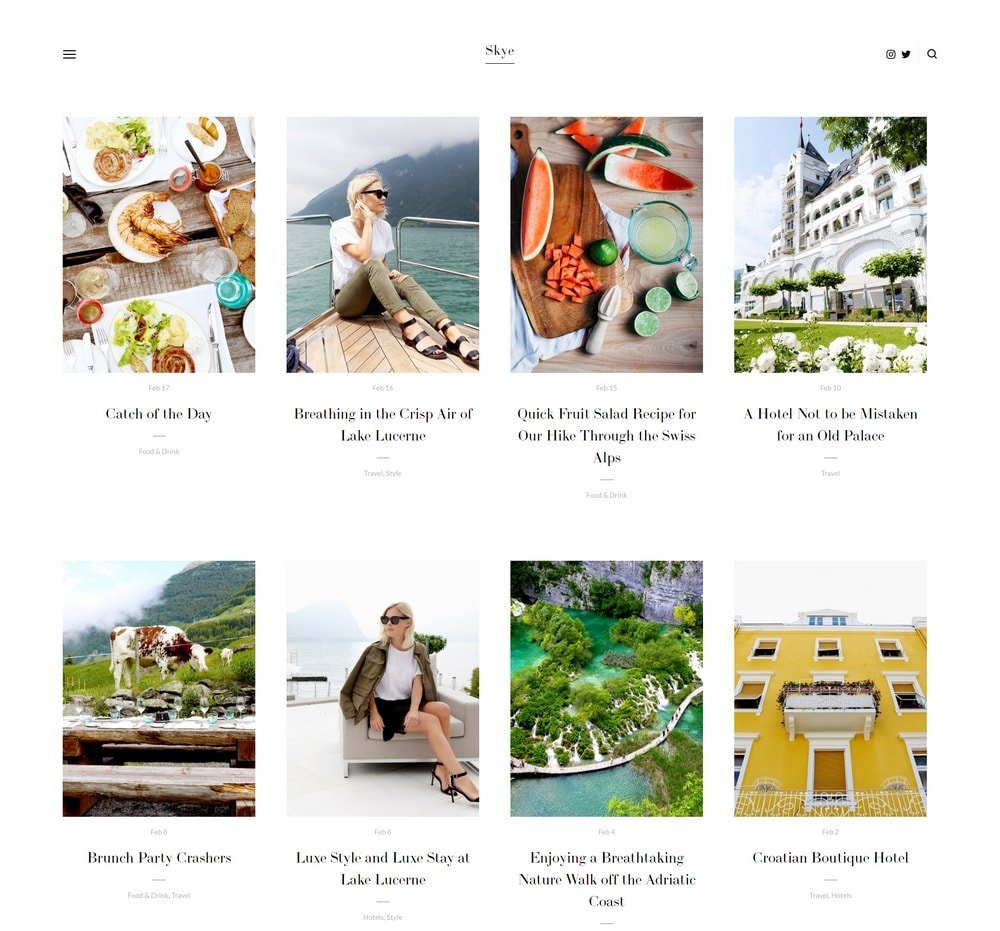 Skye Highlights:
Used by numerous brands across the world.
Perfect for blogging.
Great platform for selling digital products.
Fast-loading template.
Can be viewed on all devices.

This template is suitable for business websites in a variety of sectors from small brands and services. You can create a great blog with this template so you can reach a larger audience online. It also allows you to sell with eCommerce capabilities. You can also add images and videos to make your website more appealing. You can also use fullscreen mode. This template is easy to load, mobile friendly, and fast loading.

Harris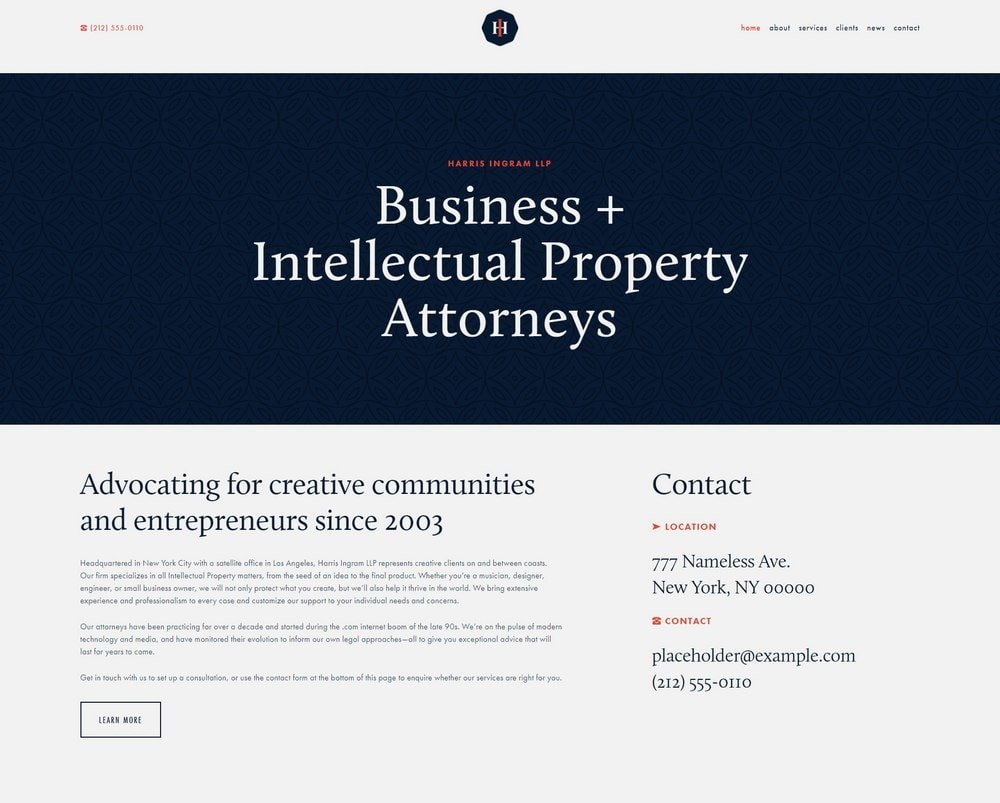 Harris Highlights:
A minimalist template that allows you to build a brand in any niche.
There are eCommerce options.
Easy to customize
Lots of page options such as services, about us page, etc.

This is a great minimalist business template for websites that can enable you to build a great business website. You can also have eCommerce options on this store. There's a menu to help visitors navigate your site and find all your great content. There are lots of different pages you can add with this template including an about us page, services, and business projects among others. There is a beautiful header that will showcase your brand.

Hayden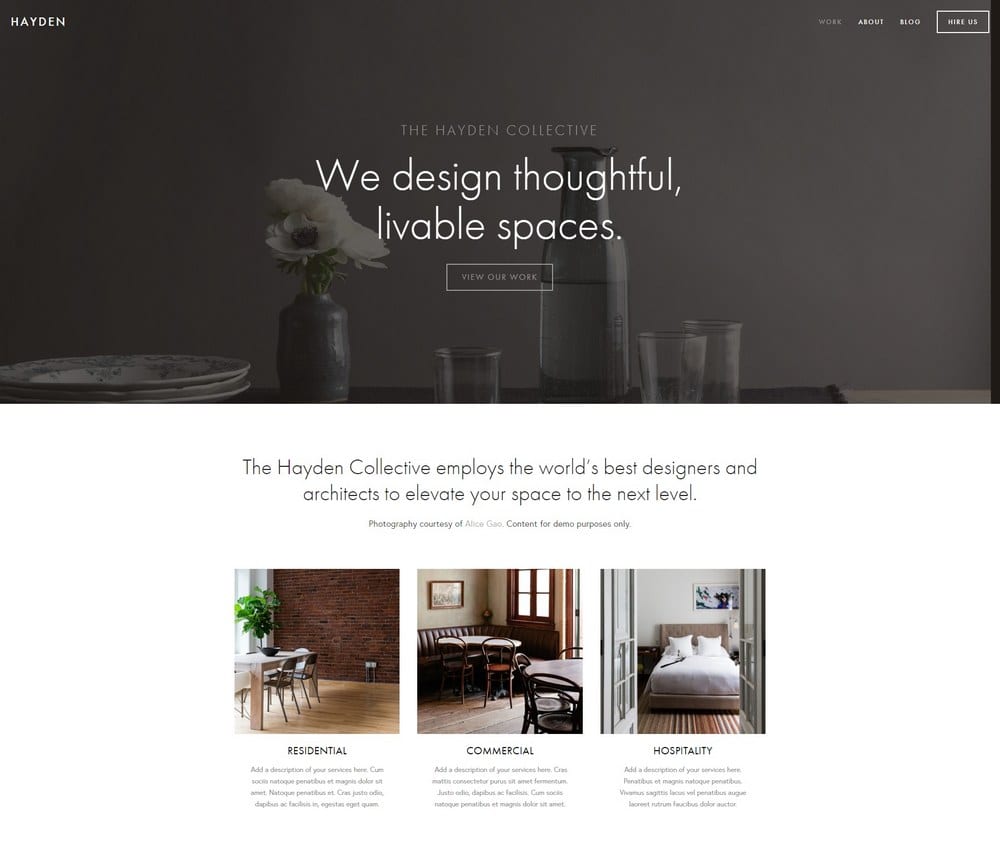 Hayden Highlights:
A professional design that is perfect for business.
Sticky menu bar for navigation
Portfolio pages that can showcase your past projects.
Add a blog to attract visitors to your website.
This is a great template with a professional appearance perfect for a business website such as an accountancy or marketing business. There are lots of features you can add like a blog to help you increase the traffic to your website. You can also showcase your services or products on the portfolio pages. It's an easy-to-use template so you will be able to make edits to your website without needing developer knowledge. There's also a sticky navigation bar to make it easy to navigate your website.

Almar Template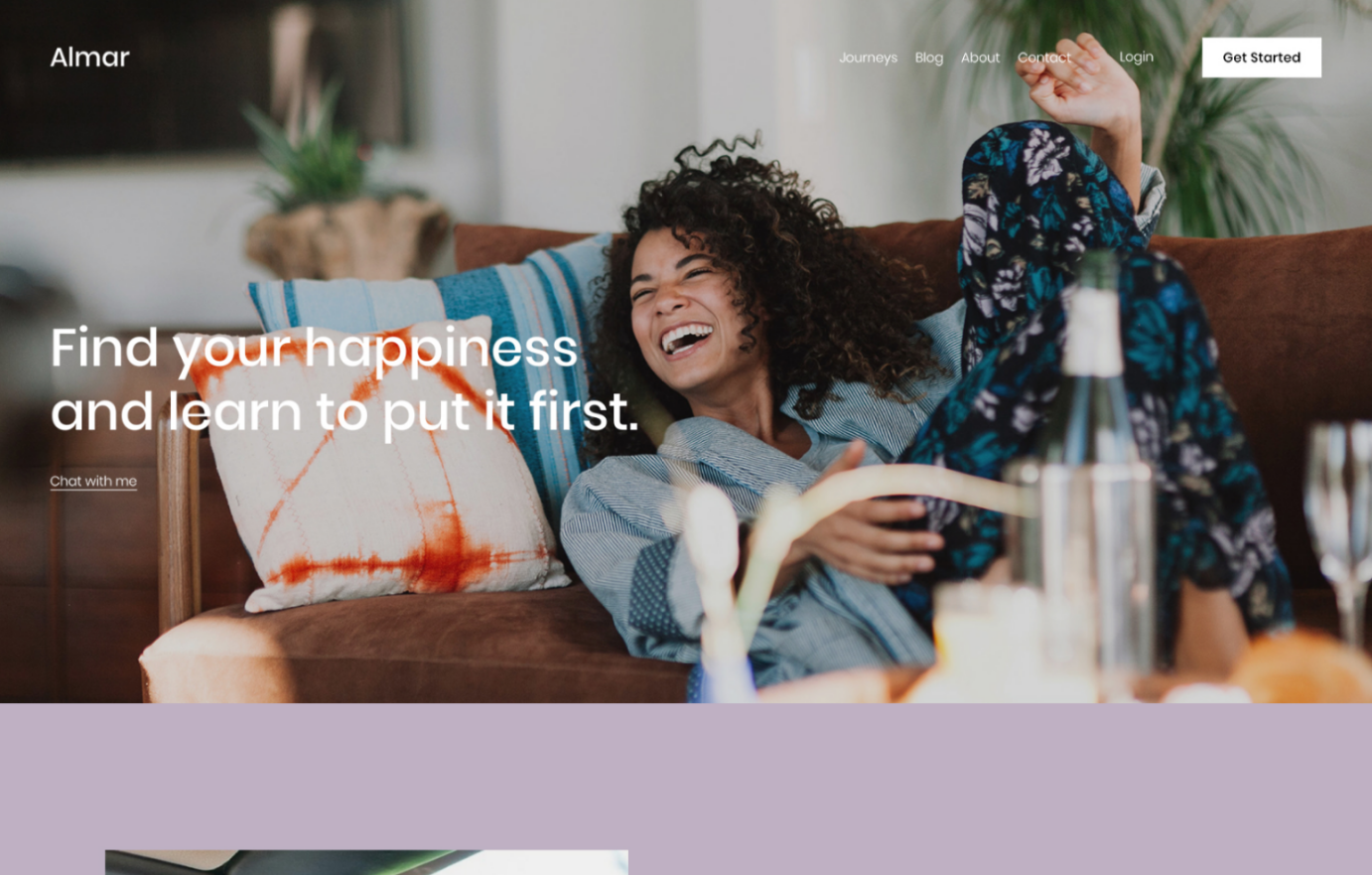 Almar Highlights:
A clean, aesthetically pleasing template.
East to edit.
Add lots of call-to-actions.
Can be used for your website's booking system.

This is a clean, nice-looking website template that only needs a few changes and the website is ready to publish. It's a great template for both templates and services. It has eCommerce capabilities ideal for a small catalog. You can use a call to action to take bookings or inquiries to your business. You can add special offers and links to products and services, you can also include social media links. This template will help you get your website ranking highly and is easy to edit.

Final Word: The 10 Best Squarespace Business Template
When you are setting up a business website you're going to want a great Squarespace template to showcase your business. You might offer services, affiliate marketing, or products so choosing a template with eCommerce capabilities will help you increase revenue. A call to action button can be a great way to get visitors to your site to sign up for your mailing list or get in contact with you to find out more about the business services you offer.
You'll also want a fast website that works across all devices. A blog with great SEO (search engine optimization) will help you reach a greater audience using the right keywords. Image placements can vary on the websites, some have large full-screen images, and others offer portfolios or grid-based sections. Whichever style of template you choose, good luck with your new venture. Which Squarespace business template will you choose to use?