Squarespace Theme/Template Detector
Need to know what Squarespace theme is being used on a website? Use our Squarespace template detector and find out.
* Using this tool is giving your consent to us showing you an offer from Squarespace or an additional relevant vendor.
URL is not valid
This Site is Built with Squarespace
Squarespace templates are detected by their ID, several Squarespace templates have the same ID, in those cases we can't determine the actual template name.
What Squarespace Template is This Website Using?
If you find yourself looking at a beautiful Squarespace website and wondering what template they used to get such an outcome, we can help. We can tell you which Squarespace template is being used, so you can add it to your own site and enjoy a beautiful shop.
All you need to do it order to figure out what squarespace template a website is using is to put its URL in the form above and you will get your answer. What is Squarespace?
Squarespace is one of the most well known website builder platform. Squarespace is known for having stunning looking templates that really catch your eye. Squarespace is very well known in niches where visual appeal is extremely important, such as designers, artists, photographers, etc.
Squarespace Website Builder
So what is a website builder? Back in the day if you wanted to build a website, you would have to open an empty file and start coding. Those days are long gone. Although, this IS how the actual platforms are built, but for an end user there is no reason to actually have to code. Squarespace just like many other platforms are a website builder platform. This means that all the hard work has already been done for you. The entire platform for building a website from the ground up is ready for you to use and for a ridiculous price.
Squarespace Templates / Squarespace Themes
Squarespace templates (also known as themes) are how you decide what your Squarespace website will look like. There is a large variety of stunning looking design templates that you can choose from. All you need to do is decide what template looks like what you are planning to build. Whether you are a photographer interested in opening an online shop, a local pet store that decided to finally go live or a starting out entrepreneur that wants a website that will be visually stunning and appealing that will show how serious his start-up is, you will easily be able to find a template that fits your needs.
While all Squarespace templates are beautiful, there are different types of templates for different needs. Here are some examples of different needs of your website:
Online store
Portfolio
Membership website
Blog
Launch page
Besides the different of types of websites, you can choose templates based on the topic of the website in question. Here are several template topics that you can choose from:
Art & Design
Photography
Health & Beauty
Personal
CV
Fashion Website
Professional services
Local Business
Community
Non-Profits
Food
Entertainment
Travel
Restaurants
Media & Podcasts
Events
Weddings
Real Estate
That's one long list, however there are more. With that said, there is a vast array of templates for you to choose from, and we are pretty confident that you can find what you are looking for there.
Squarespace SEO
Having a pretty website isn't enough these days. You need people to reach it somehow. SEO (Search engine optimization) is a MUST when building a website. Squarespace is equipped with a variety of SEO tools that will help you promote your website successfully.
There are several industry standards and rules that every website needs to follow. Some of these are:
Meta title
Meta description
Canonicals
Correct HTML layout
Additional meta tags
Schema.org
And more...
Squarespace Plugins / Squarespace Extensions
Those of you that have used other types of website builders of content management systems (CMS) you may be familiar with the concept of plugins, or "extensions" like Squarespace calls them. Squarespace extensions are what give the ability to add additional functionality to templates/themes that are lacking it. Not necessarily because they forgot and built it wrong. These functionality additions could be very specific and should not be added on any given website unless they are absolutely necessary. Here are some types of extensions that you can find:
Bookkeeping integration for online shops
Shipping management
Text SMS updates for post purchasing
Print on demand
Dropshipping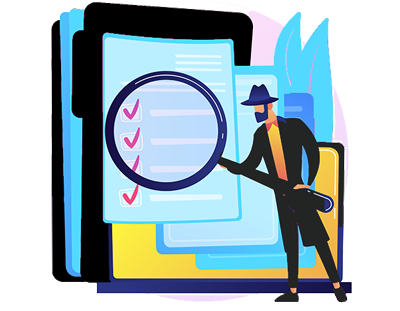 What we Detect

Is it Squarespace?
which squarespace template is this?

Squarespace Version