Fashion Website Name Generator
Add a word in the Fashion Website Name Generator and click the "generate" button to get the results.
If you're looking to start up a fashion website, then this is a great industry with loads of potential. You might wish to design your own clothes and start your own brand or you might wish to choose a specific niche such as ethical clothing. You could decide that you'd like a low-risk option and not want to be involved in stock or shipping and so fashion dropshipping might be a great option for you. Another option for a fashion website is to have it linked to your brick-and-mortar store. Having an eCommerce website as well is a great way to increase your revenues. The fashion industry in the US alone is worth $369.39 billion.
To achieve success in the fashion industry, one of the most important aspects is to make sure you have a great name for your brand and you can achieve this with the Fashion Website Name Generator. In this article, we also go through tips for success when choosing a name and also the steps you need to take. These steps do include the use of the Fashion Website Name Generator.
Why Should You Use a Name Generator for Fashion Name Ideas?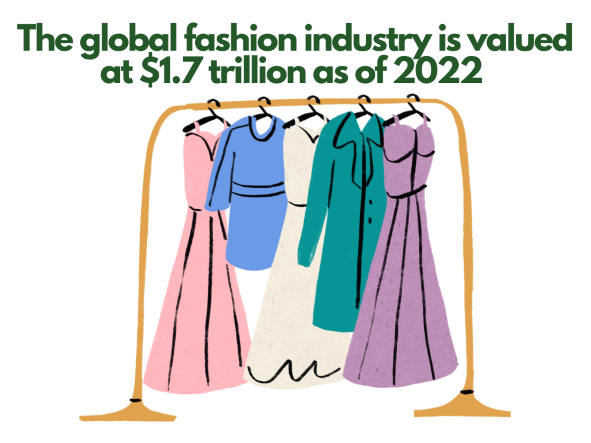 The Fashion Website Name Generator is a great tool that is completely free and easy to use. Apart from the time you invest in choosing your fashion brand name, which can be as little or as much as you like, there is no other cost. In comparison, using a branding agency could cost you more than you can really afford when you are a startup with limited resources. So if you can come up with a name yourself this would be ideal. You can then save your cash for aspects of business development that you really need help with, such as logo design or marketing leaflets.
A great name will attract potential customers to your fashion brand and it also needs to be memorable so they return. Your name choice should be easy to spell and pronounce for word-of-mouth marketing. Try not to choose a name that can be spelled in different variations. The name you choose should also work well on social media. Shorter names tend to work well here.
The advantage of using the Fashion Website Name Generator is that it will help you come up with an original name. If you were to just think up a name yourself, the chances are you would choose a name similar to an established brand. This is because people tend to stick to what they know. If you do choose a name that's similar to another fashion brand, whether intentionally or not, you could face legal action, which could tarnish your reputation and cost you an excessive amount of your startup funds.
It would also be challenging for you to compete with an established brand on search engine ranks. Longevity will work in their favor, and against you as you will have the 6-month Google penalty for new websites. If they have a great SEO (search engine optimization) strategy and update their website regularly then you really are going to compete. This can be a problem if you choose a name that is the same as another business in a different industry so don't assume that you can use a name similar to another brand if they are from another sector.
The Fashion Website Name Generator will help you come up with a unique name, particularly if you work through the tips and steps in this article diligently. You can then get on with the other exciting aspects of starting a business, like building your website.
Tips for Creating Great Fashion Website Names
These tips below can help you come up with a great fashion website name for your new venture. They can help you achieve success with your fashion website and help you develop a great brand.
Tip 1 – Your Fashion Website Names Need to be Unique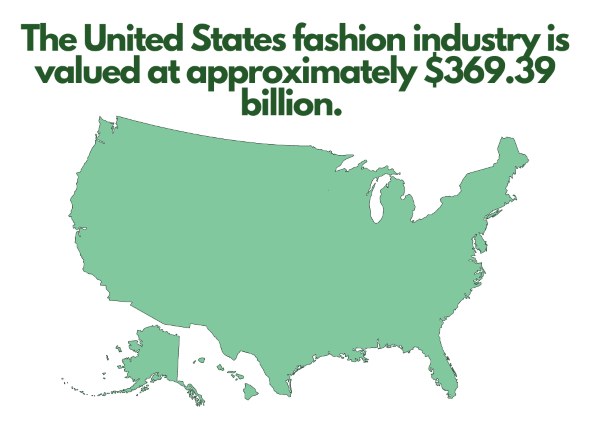 As we mentioned above you need to have a unique name. Choosing a name that is similar to other brands will make it challenging for you to rank well on search engines. Your customers may also just go to your competitor. They may also take you to court if they feel that you have infringed on the copyright and large brands can do this more easily. They often have legal teams and the funds to protect their brand. This could be very costly and ruin your reputation. Every time anyone searches for your fashion line, articles are likely to appear about your legal battle.
If you have your own fashion line or a unique twist to your fashion, perhaps all the clothing you sell has been upcycled, then you must have a unique name. For your original clothing line with a unique twist, you are definitely going to want to choose an original name.
Tip 2 – Think about the Future
Considering the future, it is common for fashion brands to have their location in their name, particularly their city. However, this could be restrictive if you decide to move location in the early days before you are really established and well-known.
Try not to restrict yourself to a particular niche as well. Perhaps you start upcycling but then decide you wish to also sell a small line of ethical clothing by a designer you know well. If you have used the word upcycle in your name then your clients will not necessarily know that you stock other styles and lines of clothing. You might decide that getting across the word upcycled fashion is more important and that is ok but just have a think about what you might wish to sell in the future as well.
Another example would be if you chose the name Walking Feet as a walking shoe brand but decide to expand into other shoes then you might even have to consider rebranding which can be very costly.
Tip 3 – Try Using Initials Within your Fashion Website Name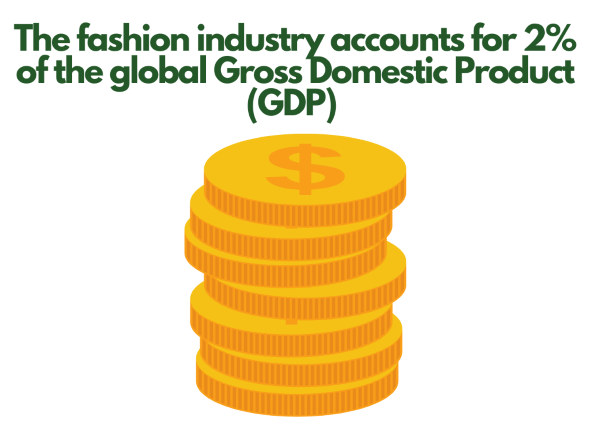 Using a concatenation as your name, which is when you use the first initials of three words to create a name, like KFC, BMW, and MAC can be a great way to keep your name short. Using initials can also make for quite an iconic name, like FCUK. If you do decide to use initials for your name then make sure that they are not in use by a company in another industry because this can make search engine ranking a challenge.
Tip 4 – Make Sure Social Media Accounts are Available
Social media only accounts for 1-2% of all sales but it is an extremely useful tool for social proof and keeping customers in contact with your brand. Make sure to include video streaming platforms and marketplaces, especially Etsy and Amazon.
Tip 5 – Ensure the Domain is Available
You will need to have an available domain for your fashion website. This is the address that is typed into the browser to locate your website. You should consider purchasing all the associated extensions like .org, .com, etc. You can check to see if a name is available as a domain when using the Fashion Website Name Generator. You must secure your domain before you go ahead and purchase any marketing materials etc. Your domain should be as close to your fashion brand name as possible, you don't want to have to compromise and use just a secure extension and a domain that doesn't really match your brand.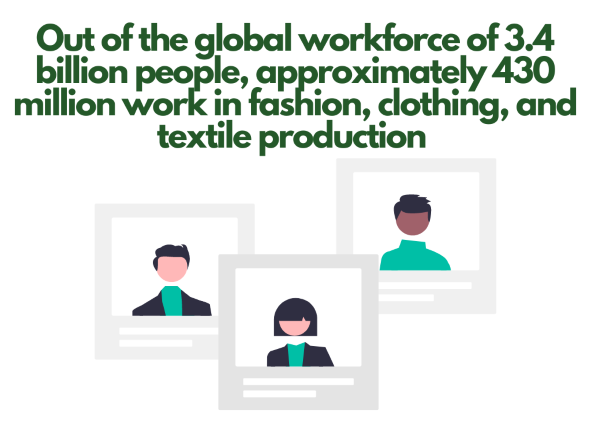 How to Produce a Great Identity Using the Fashion Website Name Generator
The steps below can help you build a great fashion website. The Fashion Website Name Generator is free to use and can be used as many times as you like. You'll be able to generate lots of great fashion name ideas.
Step 1 – Create a List of Important Words
First of all, you should come up with a long list of words that represent your fashion brand. Consider your USP, your unique selling point. This is what makes your brand unique, what helps you stand out from the crowd. Your website is the ideal place for showcasing your fashion line or your apparel collection. It's the ideal opportunity for you to connect customers with your brand.
Think about what makes you different from other fashion stores. You've got to be offering something special, something original to make a success of your new fashion brand. It can't just be 'great customer service' because anyone can say this. You might design fashion items in a certain material, or be ethical. Or you might offer fast fashion in handy bundles. This list can be as long as you like.
Step 2 – Reduce the List to the Best Options
Take this list, go through it and reduce it to the ten words that best fit your fashion brand. You're looking for words that you would consider using for your fashion website. Ask your friends and family what they think about the words you have left. They may have thought of something you haven't. You can then move on to the next step with your favorite options.
Step 3 – Add your Names to the Fashion Website Name Generator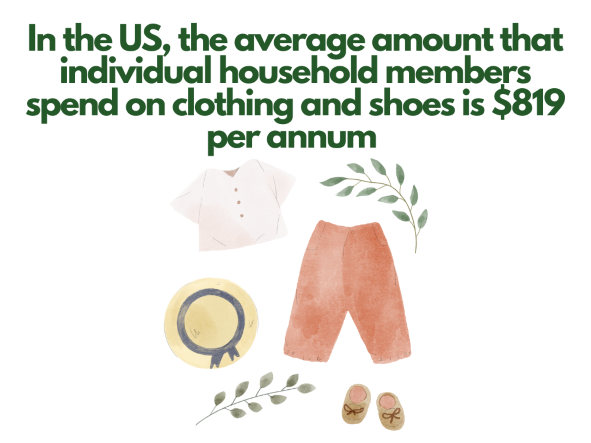 Take each of the names on your list and add them, one at a time to the Fashion Website Name Generator. You will be able to generate lots of name options, you can copy these onto a document to keep track of them all. Here are some examples of the names you could generate for your fashion brand. Remember, the Fashion Website Name Generator is completely free to use and can be used as many times as you like.
valuable Fashion Store
insufficient Fashion Store
open Fashion Store
vague Fashion Store
developing Fashion Store
pleased Fashion Store
supreme Fashion Store
cute Fashion Store
conceptual Fashion Store
extra Fashion Store
furious Fashion Store
witty Fashion Store
welsh Fashion Styles
exact Fashion Styles
surviving Fashion Styles
wide-eyed Fashion Styles
daily Fashion Styles
delicious Fashion Styles
legitimate Fashion Styles
uniform Fashion Styles
ok Fashion Styles
useful Fashion Styles
technological Fashion Styles
old Fashion Styles
Fashion Website Name Generator
Try to using the fashion website name generator to help you create your fashion website name. There are lots of options that can be created with the generator.
Step 4 – Reduce Your List Down
The next step is to go through the lists of generated names and remove any that don't immediately fit with your fashion brand. Then go through the list again and remove those that aren't as good as the others. You should try and get the list down to about 10 to 20 great options.
Step 5 – Check for Use by Other Brands
Now go through this shortlist and search for each of the names in your web browser to do an initial check to see if they are obviously established brands. Eliminate any names that bring up a brand with a similar name even if it is not entirely the same. You wouldn't want your potential customers entering a typo and coming up with a competitor that they go to instead.
Step 6 - Do a Business Name Search
For the names left on your list, you should do a business search with your state business registration and for the states you wish to sell in as well. Again remove any names that are already secured.
Step 7 – Check Social Media
Go through the names left on your list and see if they're available on a wide range of social media accounts, video streaming platforms, and company directories. Remember to check marketplaces like eBay and Amazon. Don't skip this part because a name isn't associated with a website, it might surprise you but about 1/3rd of businesses don't actually have a website. A website is always a good idea because it can attract new customers, be a way to generate additional revenue and you can share information about your brand.
Step 8 – Check Domain Name Status
Now you should be down to just the last few names. You need to now check these names for domain status. Domain addresses can be taken but not yet set up as a website, or they can be owned by companies that resell them. Make sure you check for all the domain name extensions you can think of because it is a good idea to secure them at the same time as you purchase the domain with the extension you wish to use.
Step 9 – Choose your Fashion Website Name Generator!
The final thing to do is choose the name for your fashion website name. You can survey people locally or on social media. You can ask family and friends what they think of your final options. By now they should be all good ideas but do take other people's advice they might think of something you haven't.
Step 10 – Register Your Fashion Website Name Everywhere
You will need to register your domain and your new business name everywhere. This includes state directories, social media platforms, marketplaces, business directories, etc. You can set up your Squarespace website and talk to suppliers etc. This would include dropshipping companies if you decide to set up a fashion dropshipping website.
Final Word: Fashion Website Name Generator
By working through the tips and steps in this article, and using the Fashion Website Name Generator you can come up with a great fashion website name for your new fashion brand. You will have the best chance of creating a unique and memorable name.