Construction Company Name Generator
Add a word in the Construction Company Name Generator and click the "generate" button to get the results.
If you are starting up a construction company you are going to want a great name for your business. Construction companies can do well, whether you're a small start-up, perhaps just you and a partner working on small local jobs, or you're looking to start up a large construction company to take on significant contracts like housing developments you will need to have a great name to attract clients and retain them. This is where a construction company name generator can help.
In this article, we take you through the steps to use the construction company name generator and come up with a name that is original and memorable. We have lots of tips to help you out with making this important choice.
Why use a Construction Company Name Generator?
There are lots of great reasons for using a construction company name generator to help you come up with the ideal name for your business. It can be very difficult to come up with names that are original on your own. You'll also find that there is a lot of competition for names out there. For example, Dave John Smith, you might find that there are already a lot of DJS Construction companies out there. Using an AI automation tool like the construction company name generator can help you overcome some of the problems associated with just picking a name out of thin air.
You could ask a branding agency to help but this can be costly and as a start-up, it is best to retain as many funds as possible. There might be other aspects of your start-up that you need more help with, like a logo design for example.
Using a name generator will help you avoid choosing a name that already exists as a business. In the US, you must have a unique name to register your business on State Business Registers for every state you wish to operate in. In some states, this is a legal requirement. You also would not have a brand take legal action against you which is a risk if you chose a name that is similar to or the same as another brand. Even if you don't see legal action, the other brand could have a poor reputation and you could be affected by this.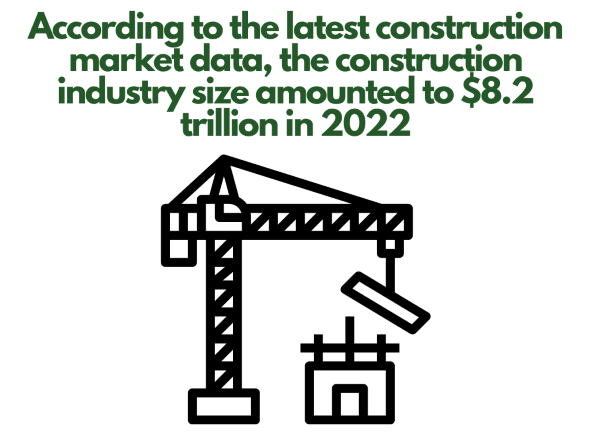 Tips for Choosing the Best Name with the Construction Website Name Generator
There are lots of options to choose from when you want to generate construction website name ideas. Here are some of the names you can generate using the construction website name generator.
awkward Construction Company
victorian Construction Company
registered Construction Company
nosy Construction Company
spotty Construction Company
melted Construction Company
prickly Construction Company
loose Construction Company
inner Construction Company
busy Construction Company
superior Construction Company
driving Construction Company
labor Construction Company
back Construction Company
coastal Construction Company
fair Local Construction Brand
exciting Local Construction Brand
terrible Local Construction Brand
external Local Construction Brand
selfish Local Construction Brand
wrong Local Construction Brand
indirect Local Construction Brand
sure Local Construction Brand
agricultural Local Construction Brand
costly Local Construction Brand
tender Local Construction Brand
prickly Local Construction Brand
operational Local Construction Brand
independent Local Construction Brand
persistent Local Construction Brand
novel Local Construction Brand
lengthy Local Construction Brand
innocent Local Construction Brand
These tips below are proven to help websites create a fantastic identity that has led to success.
Tip 1 – Your Construction Company Name Ideas Need to be Unique
As mentioned above it is important that you choose a name for your construction company that is original and unique. You can't register with US State business registers if another company has the same name. You will also want to make sure that your customers can remember your name so they come back to you for other construction jobs they need to do.
Tip 2 – Your Construction Website Name Ideas Should Incorporate the Future
Think about the future when choosing your name. Be cautious about including a location in case this changes or you decide to expand.
Also, think about your future direction. You might be passionate about putting up sheds and call yourself 'Fast Shed Construction' but if you choose to go into garage conversions in the future then your name could hold you back. Rebranding can be expensive and cost you customers so it's best to make sure your name is suitable for future expansions as well.
Tip 3 – Try Using a Short Business Names
You can use a short name to increase the chance that your customers remember your name. You can use a series of initials to make up a name, like KFC.
Tip 4 – Ensure Social Media Accounts are Available for Construction Company Name
Social media is a great way to offer social proof and attract customers to your construction brand. A lot of website templates allow you to add buttons to your website so you can link your website with your social media accounts.
Tip 5 – Ensure the Construction Website Name Domain is Available
Another important feature of any construction website is a website. You need to make sure you can secure the domain for your website and associated extensions. Domain checkers are free to use online and there is also a domain checker on the construction company name generator which is also free to use.
Tip 6 – Do a Business Name Search
You should also do a business name search. This ensures that you are using a business name that is unique for your business and within the state that you operation. You need to do a business name search for every single state that you plan to operate in.
Business name searches are free to complete. However, you will also need to reserve your business name and register the business name. This can be very costly, depending on the state that you operate in.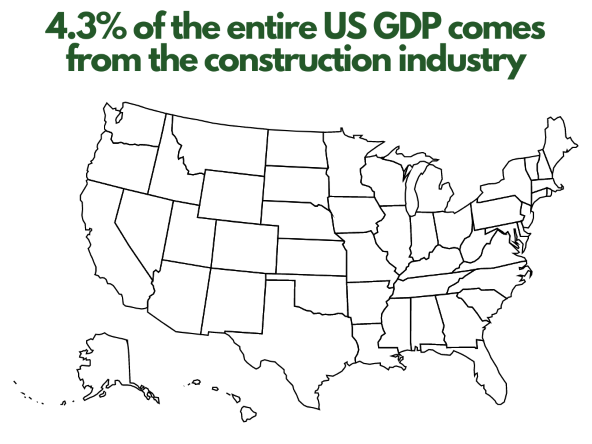 How to Use the Construction Company Name Generator
The steps below will help you find a construction company name using the construction company name generator. This will help you generate lots of potential construction company name ideas to use for your new website.
Step 1 – Create a List of Important Words
The first thing to do is come up with a long list of words that describe your construction company. They might describe your ethics, services, etc. or be something personal connected to yourselves. This can be quite a long list.
Step 2 – Reduce the List to the Best Options
Now you can get down to the best ten words that describe your construction brand. You can ask friends and families what they think and perhaps clients you have known for a long time. You should now have about 10 words that you can enter into the construction website name generator for a list of potential names.
Step 3 – Add your Names to the Construction Website Name Generator
Now add the words on your shortlist one at a time into the construction company name generator. This free tool can be used as many times as you like to get lots of potential construction name ideas.
amazing Construction Advisors
other Construction Advisors
furious Construction Advisors
motionless Construction Advisors
just Construction Advisors
religious Construction Advisors
condemned Construction Advisors
underlying Construction Advisors
internal Construction Advisors
broken Construction Advisors
prospective Construction Advisors
fancy Construction Advisors
okay Construction Advisors
soviet Construction Advisors
ripe Construction Advisors
ideological Construction Advisors
dying Construction Advisors
widespread Construction Advisors
advisory Local Construction Brand
mere Local Construction Brand
inappropriate Local Construction Brand
genetic Local Construction Brand
huge Local Construction Brand
apparent Local Construction Brand
far Local Construction Brand
secondary Local Construction Brand
increased Local Construction Brand
silent Local Construction Brand
qualified Local Construction Brand
direct Local Construction Brand
head Local Construction Brand
gastric Local Construction Brand
frantic Local Construction Brand
wild Local Construction Brand
wooden Local Construction Brand
mechanical Local Construction Brand
Construction Website Name Generator
Now you can use the construction company name generator below. You can get lots of construction name ideas in a very short amount of time. You can collate the lists in a document to go through later.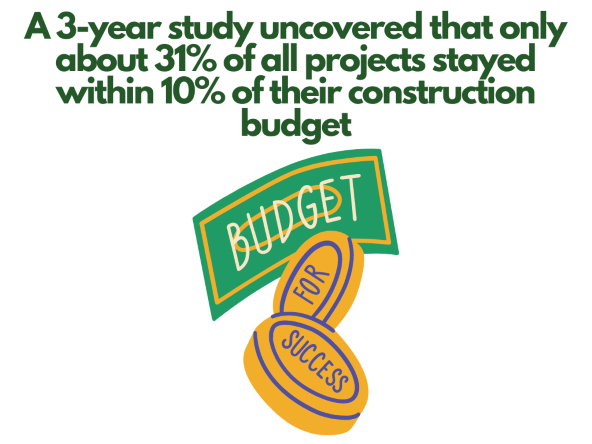 Step 4 – Reduce Your Construction Website Name Ideas Down
Now you have lots of potential construction website name ideas to choose from. You now need to reduce this list down to about ten to twenty-name ideas that you would be happy using for your construction business. Go through the lists you have collated, some will be quickly removed as they don't match your construction company. Try not to just stick with one or two favorites in case these options are already taken.
Step 5 – Check for Use by Other Websites
Now check that each of the names on your shortlist is not already being used by a construction company by checking on Google or other search engines for these names as established websites. Remember though that 40% of businesses don't have a website so this is just a preliminary check. Remove all the names off your list that are associated with a brand or one with a similar name.
A significant problem with choosing a name similar to another brand is that you will find it challenging to compete with them on social media. This is especially the case if they have a good SEO (search engine optimization) strategy and update the website and blog regularly.
Step 6 – Check Social Media
Next, check the names against a wide variety of social media accounts. Some brands only operate on one social media channel, like Facebook for example. Don't be tempted to use a brand name if they are just on one account, you should instead remove this name and consider it already taken. Also, don't be tempted to use a name because the account looks inactive. Many companies fail to regularly update their social media pages, but it doesn't mean that they have ceased trading.
A good reputation on social media is essential when potential customers are researching your brand. Social media is very important for offering social proof, especially with younger generations so you should make sure that a wide variety of social media handles are available for any construction company names you choose.
Step 7 – Check Domain Name Status
Now, for the names left on your list, you will need to make sure the domain is available. Domains can be registered and not yet set up as a website so this is an important check to make. Domain checkers are free to use and you can check for domain availability for any name you generate with the construction company name generator. This is also free to use as many times as you like.
Step 8 – Do a Business Name Search
Another step is to ensure that you do a business name search. This should be done in the state that you would like to operate in. Though you might want to also do a business name search in nearby states.
Step 9 – Choose your Name!
You can now choose your construction website name. You can take as long as you like over this. If you are struggling, maybe you can reach out to your support network again.
Step 10 – Register Your Construction Website Name Everywhere
You can now register your construction website name everywhere, including on US state business registers, as domain names and associated extensions, on social media platforms, etc. You should not delay and register everywhere at the same time.
When you set up your website you will have a penalty from Google for the first six months, this is the same for all new websites. So the sooner you get going with your website the quicker you will get past this initial period.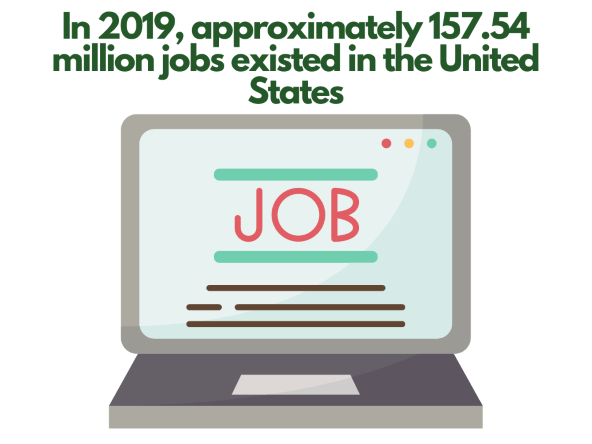 Final Word: Construction Website Name Generator
Above are the steps that you need to create a construction website name for your new construction business using the construction company name generator. This free tool is so simple to use, but a vital part of your branding efforts.