If you are an author you're going to want to choose one of the best templates for your new author website. Most of the templates are quite minimalist but it is a good idea to show lots of images of your novels. Including videos can also be a great way to engage with your audience so this is also a good feature to have.
Writing a blog will also help you grow your reach, you will need a great SEO (search engine optimization) strategy to make the most of this. Having a blog allows you to improve traffic and leads. Research has shown that websites that publish more than 15 blogs per month can get more traffic with 70% more leads. So this is an essential feature for your author template.
In this article, we showcase several template options for your author's website below.
Why Choose From the Best Author Squarespace Templates?
An important aspect of your author template is to be able to customize the template, including the color as you will want your website to match the theme and colors of your novels. The templates vary in style, some are very minimalistic while others have a more luxurious or professional style.
You'll want to be able to include lots of ways for your fans to stay in contact with you such as social media share buttons, call-to-action buttons, and the mailing list sign-up. You'll also want a contact page.
Templates that are fast and optimized for all devices will help with ranking on Google and other search engines. This will help you reach a wider audience.
So take a look at the ten of the best author Squarespace templates below.
Crosby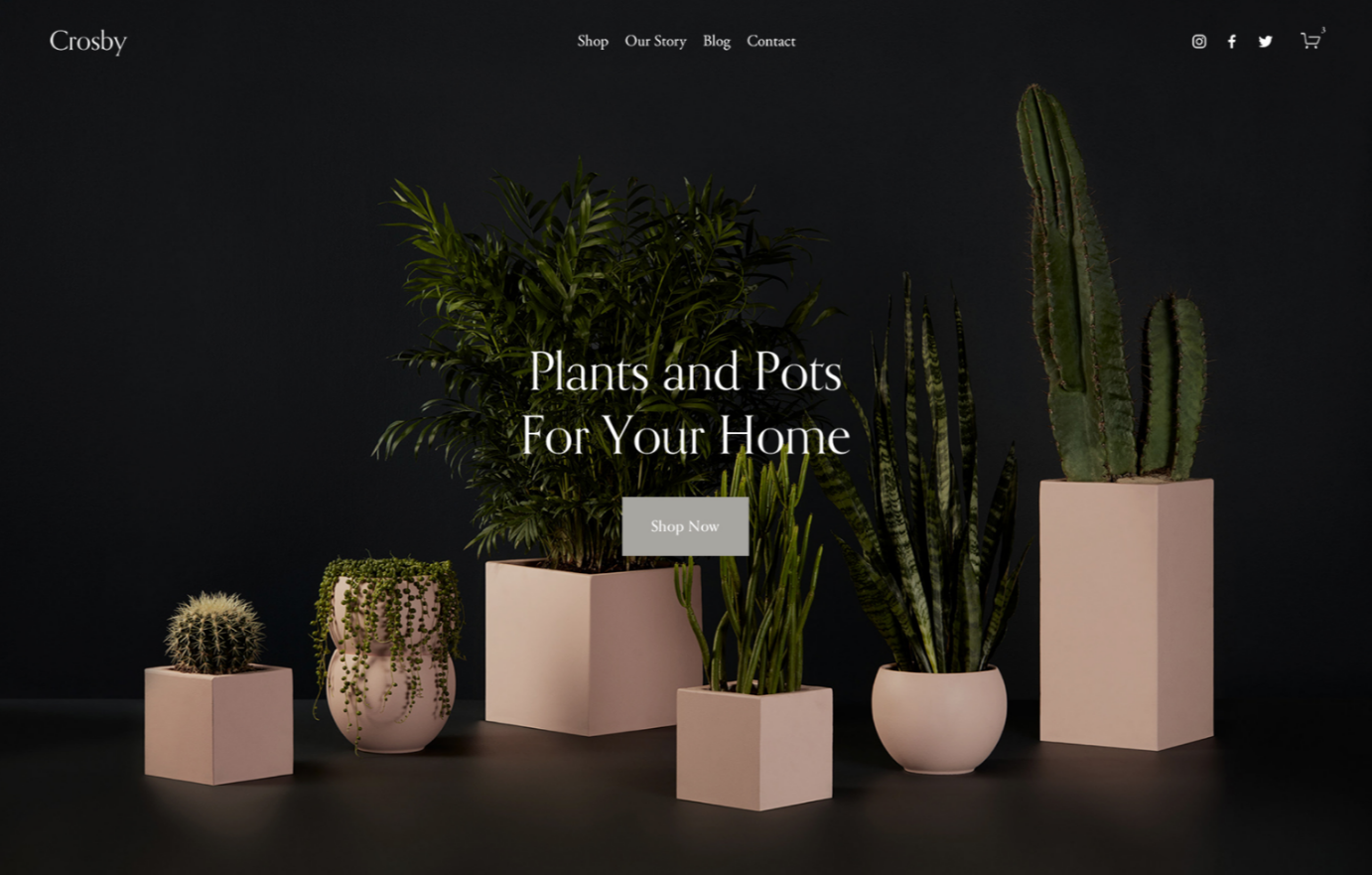 Crosby Highlights:
Aesthetically pleasing homepage layout.
ECommerce capabilities.
Add links to connect categories.
This template is ideal for blogging, it has a darker background than some of the other templates. The colors can be altered to suit your novels. This is a fast-loading website for a great user experience. You can link to different categories which is great if you write novels in different genres and have written a lot of books. There are also eCommerce options.