If you're looking for one of the best Squarespace templates for a construction website, then you're lucky because there are lots of options available. In this list, we look at the ten best that you can use.
What Makes a Template Make it to the Best Squarespace Template for a Construction Website List?
There are numerous things that you're looking for when you want to have a Squarespace template for a construction website. For starters, you need something that has speed. Good loading times are essential for revenues. For every second it takes to load your website, you will lose 7% of your revenue.
In addition, you want something that is mobile-friendly. More than half of traffic now comes from a mobile device, so being mobile-friendly is essential. So which is the best Squarespace Template for a construction website? Here are ten options for you to try.
Sofia Pazari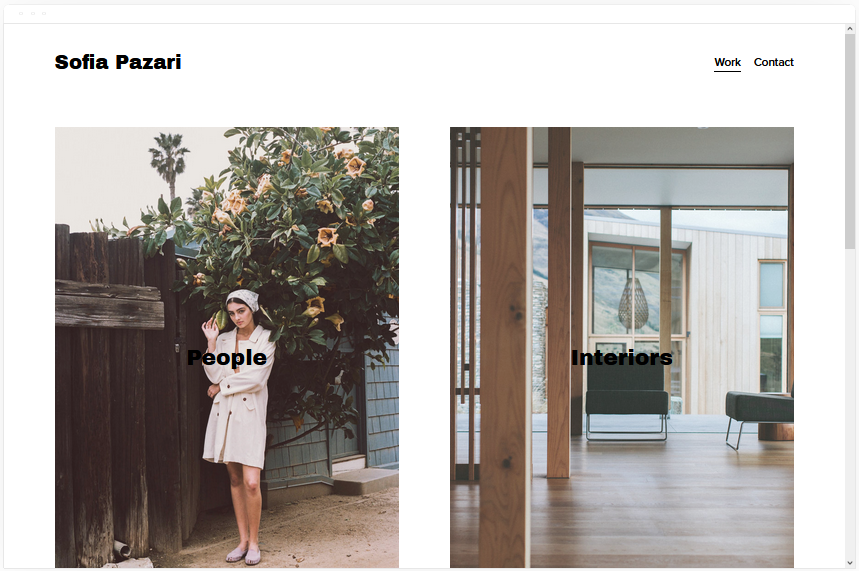 Sofia Pazari Highlights:
A very clean website with two large images that can be linked to other website pages.
Great for mobile visitors as all the content is minimized on the website.
Menu in the top right of the website.
Easy to customize with new text and images that can be added to your website.
Sofia Pazaris is the first template that is on our list and is perfect for those that want to rank on Google and other search engines with a minimalist design that puts your images at the centre of your design. As soon as your audience lands on your website they're given a clear white page that looks clean and beautiful. Add two images, side by side that can showcase your main services or can be used to showcase the latest projects you've completed.

The simple menu is located in the top right. This can be used to direct visitors to your website across your website. You can include all your important pages within the menu including the about us, services, contact and more.

The clean design is perfect for numerous brands and is easy to customize. Therefore, is perfect for those who are new to building a website.
Native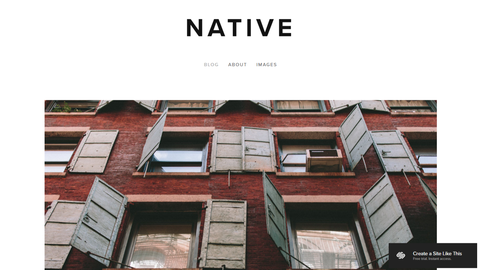 Native Highlights:
This is a great blogging platform that has everything that you need to do to promote your brand.
Showcase your work with great images that can be showcased in perfectly designed rounded thumbnails.
The templates has been optimized for speed, which can help with conversions and ranking.
This template has been made easy to integrate with your social media.
Blogging is such an important part of businesses now that your construction business really needs to have a blog, which is why Native is such a great option. This template has several special features that include a header that can be customized and circular thumbnail images that can be located on blog posts. This can be a great way to provide advice to customers who might return to your brand, or you might want to offer insights into your previous projects, that can help build trust with your brands.

There are lots of other locations that you can showcase past projects too with a gallery that includes rounded thumbnail images. These can look very impressive on your website. And you can include a link on each photo to show where that photo was taken. Therefore, customers can go and see your final work if they want more proof of your skills.
Jasper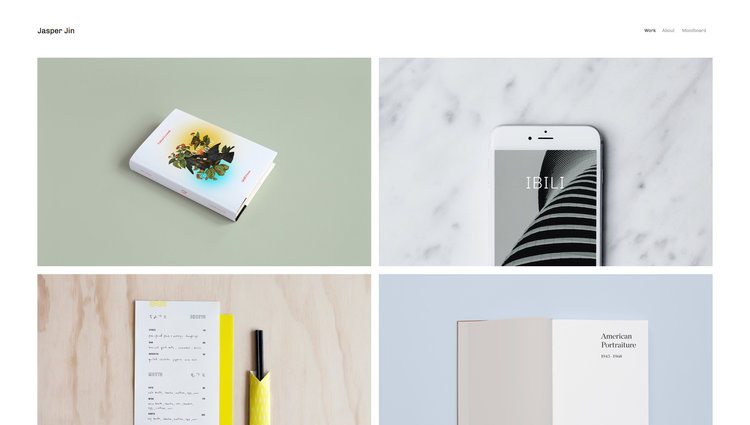 Jasper Highlights:
This is an easy to maintain website that can help you feature lots of different media on your website.
A grid-based design makes it easy for ranking with customized content blocks for you.
You can tell an emotional story on your website with lots of great elements.
Rank easily on Google and other search engines with a good few practices.
Jasper is one of the top templates on Squarespace because it is really simple to use and can be used for numerous purposes. The template is perfect for those that want to advertise their website through blogging. Blogging can be a powerful advertising tool because those that blog 15 times or more per month can get 70% more leads. Blogging also helps with ranking on Google. The simple nature of this template is also perfect because you can have faster loading times.

The front page of this website is perfect for displaying key services and past projects to potential customers. Therefore, you can grow your business with ease and without the need to hire an expensive website developer. The home page can also include animations that can engage your audience and help convert them better.

To help you with your project promotions, there are project pages. This gives you an organized area for your website to demonstrate your past client work that can be a major selling point.
Hayden – Agency Squarespace Template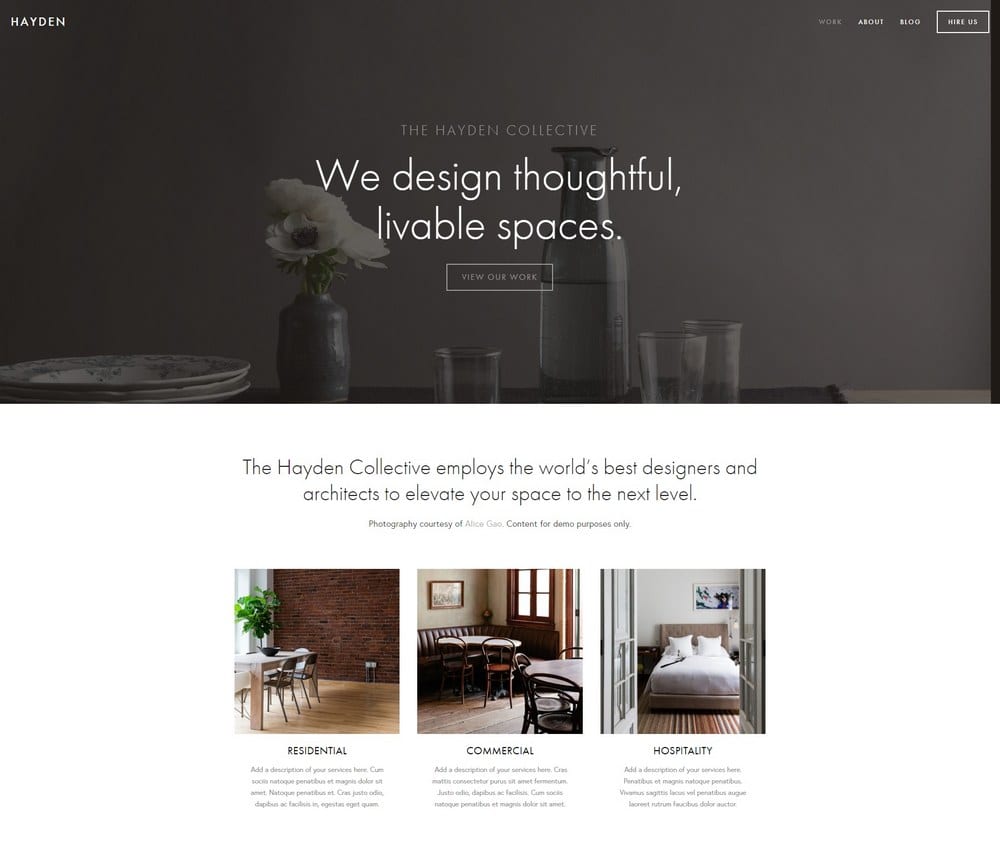 Hayden – Agency Squarespace Template Highlights:
This is a really easy to customize template that is perfect for B2B and B2C websites.
There is a sticky navigation bar that can stay at the top of the screen as the user moves down the page.
You can sell lots of items from your website or arrange for consultations/appointments for quotes.
There is a blogging section that can help with your website's marketing and ranking on Google.
Hayden was specifically designed for those who want a professional design for their business in a B2B world. However, that doesn't mean that it isn't a great website for those who want to sell construction projects to homeowners. The template comes with lots of great features that help you to build a successful business, especially through blogging.

In addition, there are areas where you can showcase the previous work that you've completed for your work. You can showcase the best clients, past projects, case studies and more on your website. There is also a booking system that allows you to get clients to book appointments with you.

Hayden is the perfect option for a beautiful website. There is a menu located at the top right corner of the website. This makes navigation much easier for you. And the menu is sticky as well, allowing it to stay at the top of the page as the customer scrolls down the page.

The theme also includes links to your social media accounts, allowing you to stay engaged with your audience.
Avenue – Portfolio Squarespace Template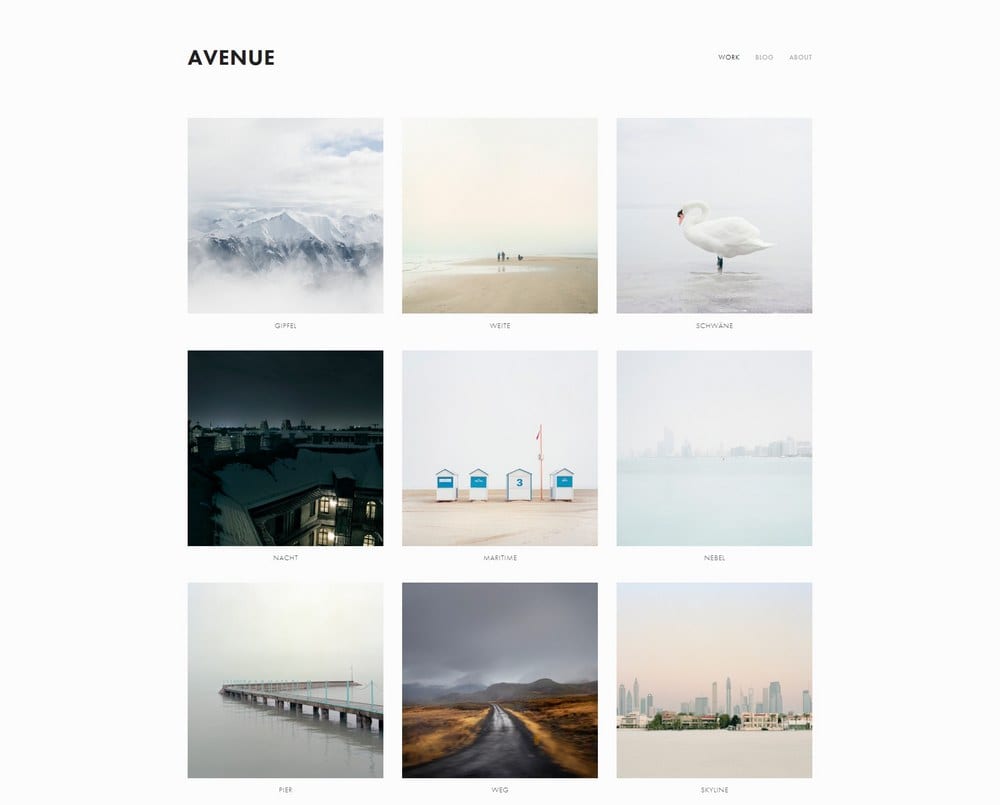 Avenue – Portfolio Squarespace Template Highlights:
This is a minimalist template that is perfect for loading times and better rates of conversion.
You can describe services in lots of great detail on their own page.
There is the potential to rank your website high on Google and other search engines.
An easy-to-use grid-based layout that can help you maintain your website with ease.
Minimalism is one of the biggest trends when it comes to website design. It is fast, easy on the eye and easy to maintain. It can also be used for numerous niches and by anyone, with any level of technical experience. On Squarespace, Avenue is one of the top options when you're looking for a great minimalist template. It can help you sell numerous services and brand ideas with ease.

The template relies on the grid-based layout system that can help you to showcase numerous elements of your services or several project options that you have. You can add pages to each digital product as well. Within these pages, you're able to add media like video, images, and more to help convert the customers to your page with ease.

This template can help you improve your website's conversion with ease. And you can experience faster loading times and rank higher on Google and other search engines.
Skye – Modern Blog Squarespace Template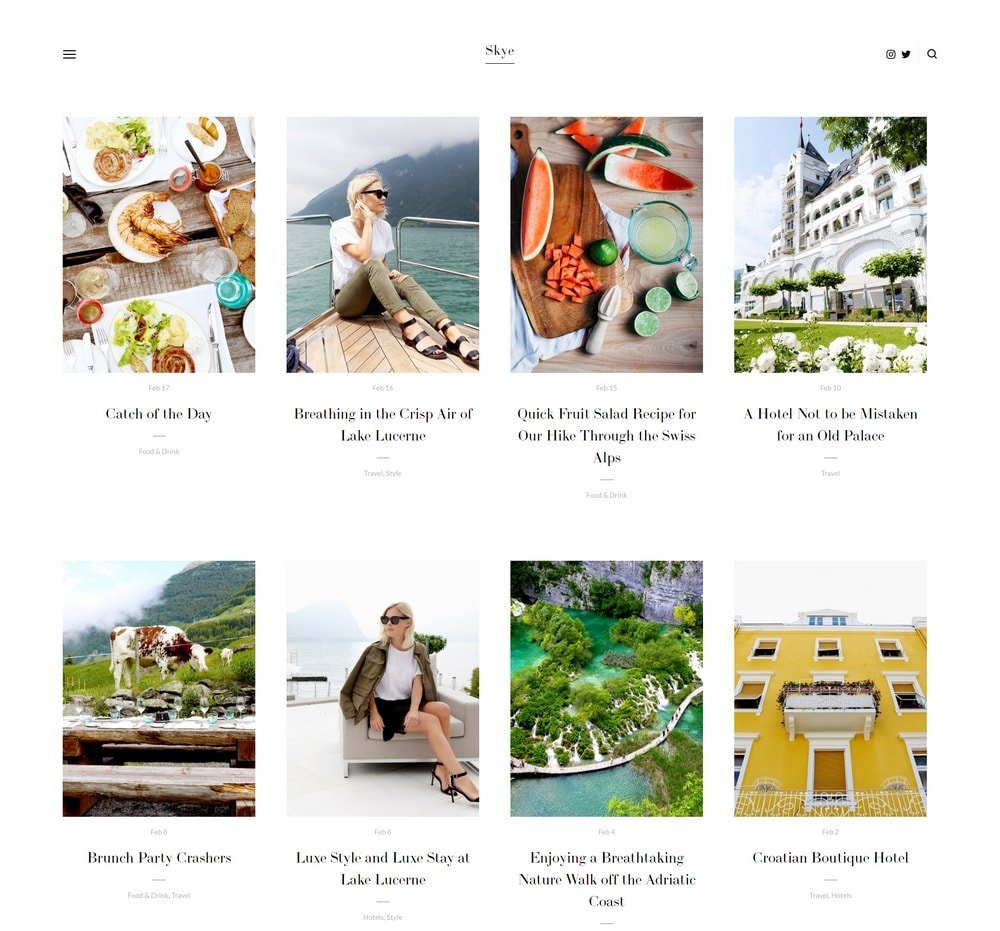 Skye – Modern Blog Squarespace Template Highlights:
This is one of the top modern Squarespace templates that can be used.
It has a highly visually appealing design that can help you use images and videos to promote your services.
Perfect for those who run projects that can have regular updates with lots of images attached.
It is easier and quicker to rank on Google and other search engines than some other options.
Skye is one of the best Squarespace templates that is used by bloggers, brands and more on the highly successful platform. It is perfect for those who are looking to use a highly visual blog with images and videos to promote ideas, stories and past projects. The template is perfect for those in the construction industry who want to prove why they offer the best services for their customers.

There are lots of great features with this template that you can take advantage of. For instance, there is a fullscreen mode that can help you focus the attention of the audience on the information that is included. The design is easy to change to your specific needs with a grid-based design. There are also good responsive elements that help with loading times.

The design for blogging is really good. You can have more information on your projects and really sell your expertise.
Wycoff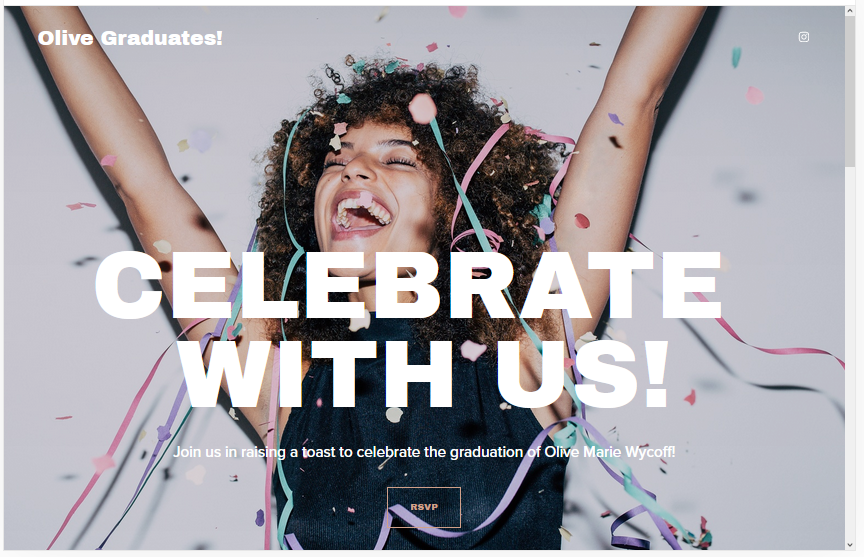 Wycoff Highlights:
A one-page website that makes it easier for you to manage your website.
Lots of space for high-spec images that you can use to promote past projects.
A call to action to get customers to request a quote.
High-performance template for your website.
Wycoff is an interesting minimal Squarespace template that has a simple, yet fun design that can add a little interest to your construction website. The one-page design is really easy to maintain and allows you to keep clients on your website for longer.

The one-page design includes lots of images that are perfect for you to showcase your brand's projects with ease. This can really help you to attract more sales to your website. The template is also great for showcasing work on mobile devices.

To get leads, there is a great call-to-action button that is located in several places on the template as well.
Kent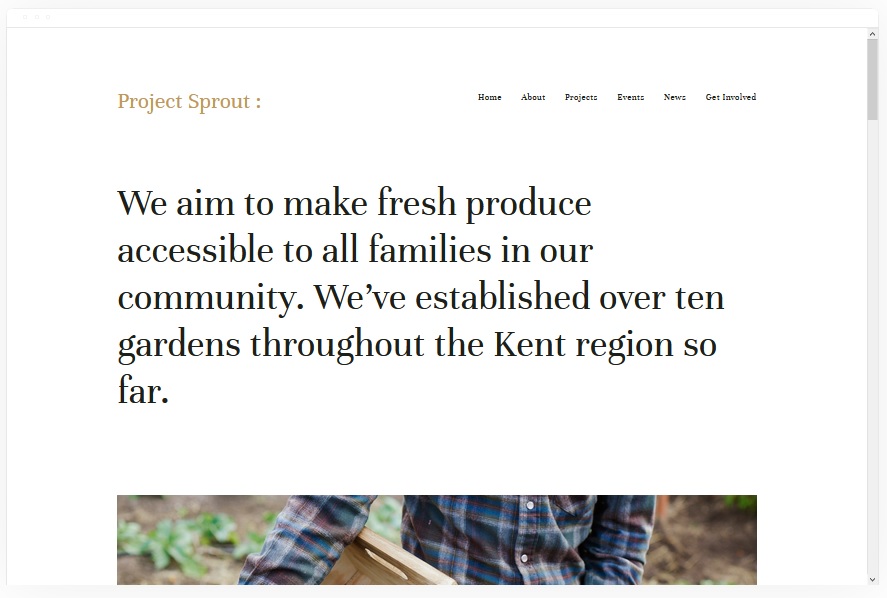 Kent Highlights:
An attractive template that contains lots of space for high-quality media.
Add videos to your website with ease.
Sell services directly from your website or get leads through contact forms.
Rank on Google and other social media sites with ease.
Kent is one of the top templates for your Squarespace website. This is an attractive design that is clean and minimal. You can place a spotlight on your past projects with ease. You can use portfolio pages to showcase those projects and give more details. The template can use all kinds of media with ease.

There are lots of different page templates that can be utilized on the website too including cover, blog, event, album and more. You can also sell direct from your website if you need to
Barbosa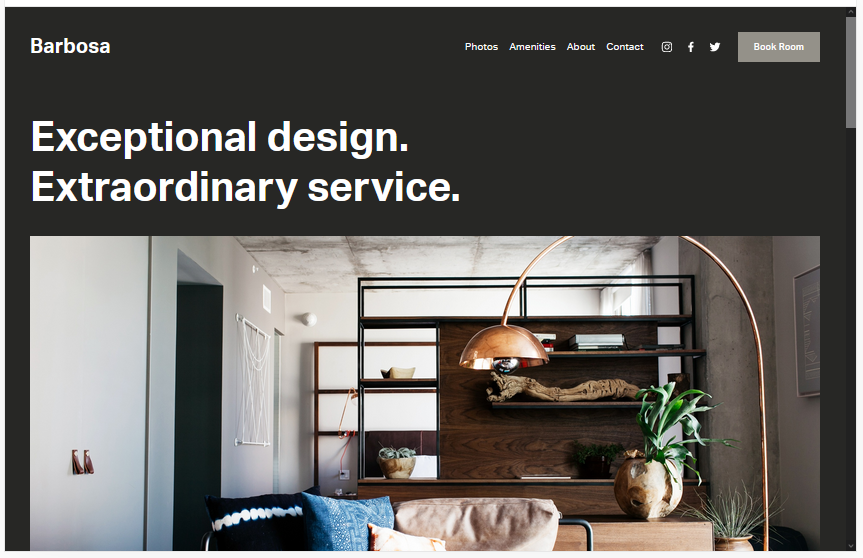 Barbosa Highlights:
Designed for those who are within the property/real-estate/construction industries.
Includes lots of unique pages to help you generate leads.
Incorporates minimalist and clean designs.
Can customize the background color.
Barbosa is one of the top templates from Squarespace that has been designed for numerous niches that includes construction. There are lots of pages that can be created with this app including a booking page, contact, about us, amenities and more. There are also spaces for great media and more.

The template is really easy on the eyes and is perfect for small text and large images: perfect for showcasing the past projects you've completed. There is also contact information that can be included within a unique section.

While there is a gray default background color, this can be customized with ease. This template is also brilliant for SEO and ranking.
Ventura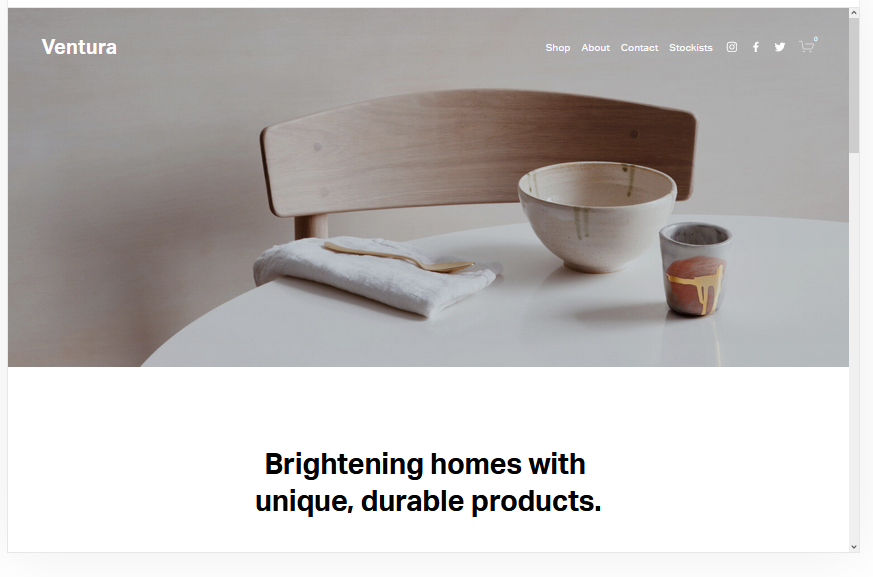 Ventura Highlights:
Ventura has eCommerce features as well as other pages for great service websites.
Minimalist and clean design.
Mailing list features to help you build long-term relationships.
Ranks on Google and other search engines
Ventura is a simple template that is perfect for numerous niches. There are lots of new pages that you can add to your website with contact, about, shop and home pages included. The template is perfect for those that want a minimalist and clean design. This helps the pages of your website to load quickly and can help with ranking.

There is a sign up form as well, that allows you to build a strong mailing list, great for selling in the long term.

The theme is perfect for all eCommerce and service-based businesses.
Final Word: The 10 Best Squarespace Template for a Construction Website
Are you looking for the best Squarespace template for a construction website? Above are ten great options for you. Choose your favorite and you can have your website built within minutes. Which one will you choose? Let us know in the comments.