When you run a personal website, you want to make sure that you have something that looks good. You also want to have some pride and build a website that performs well, which is why you need the best Squarespace template for a personal website.
Which is the Best Squarespace Template for a Personal Website?
There are many things that you want from a personal website. The first thing you're looking for is that you want one that is easy to customize. But after this, there are several things that you might have, but you need to decide on what you need.
There are templates with blogging, galleries and more.
In addition to the features you want for your website, you will want speed. Speed might not be so important for conversions as a business would like, but speed is important for your general joy of the website. A faster loading time makes using your website much better.
Wells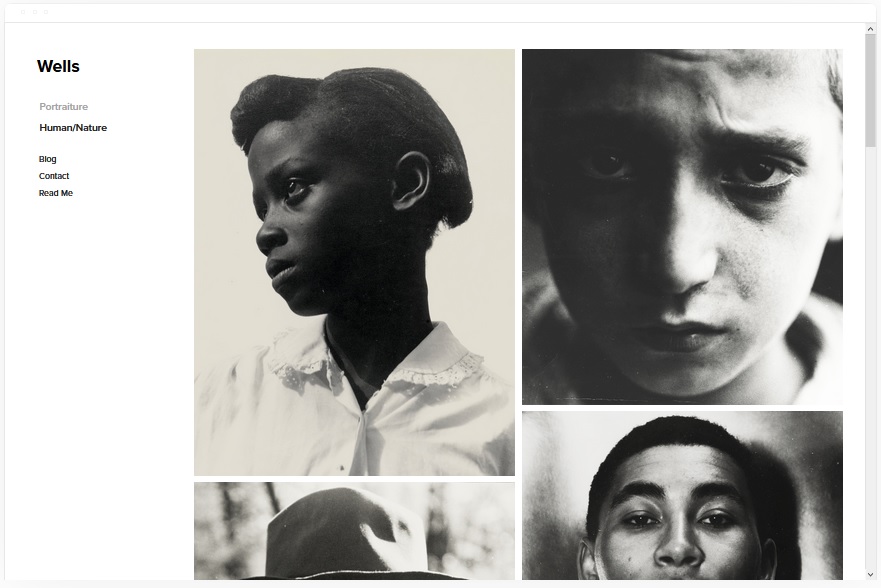 Wells Highlights:
Showcase your top videos with an embedded link from YouTube.
Some eCommerce capabilities can be added to your website if you want to have a hobby site.
Easy to customize and maintain.
Fast loading times.
Wells is one of the best designs for those who are looking to showcase lots of images on a website. It is perfect for personal websites because you don't have to have a lot of experience to manage the website and it takes so little time for you to complete any changes. Therefore, you can have an informative and enjoyable website within minutes. You can add lots of information within the data that includes videos, images, artwork and more to your website that can make it look really food.

The template does have eCommerce capabilities, so if you are running a hobby site and would like to sell something on your website, you can do this with ease.

To help you with videos, all you need to do is embed an URL from YouTube and the software to complete the process for you.
Native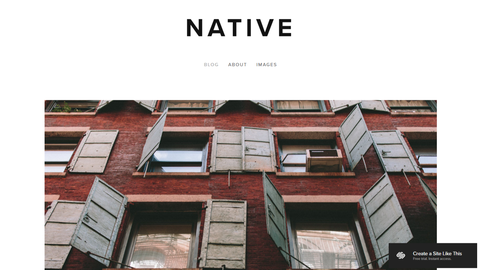 Native Highlights:
Native is known to be a multi-purpose theme.
Add lots of great social media integration onto your website.
Can showcase lots of images for your website.
Can use headers that are customized and circular thumbnails.
Native is a perfect option for many people who want to have a highly social website that can connect to numerous platforms. The template has been built with integration that can be easily clicked into place. In addition, there are lots of opportunities for you to add media to your website with photos and videos. It has been used by personal website owners, bloggers and small businesses.

The showcase of all the photos can be done within neat galleries that are easy to customize. All images can be added with rounded designs. These can look rather impressive. The template can also include a location for any blog posts that you want to add to the website. This can showcase where you've been recently.
Kent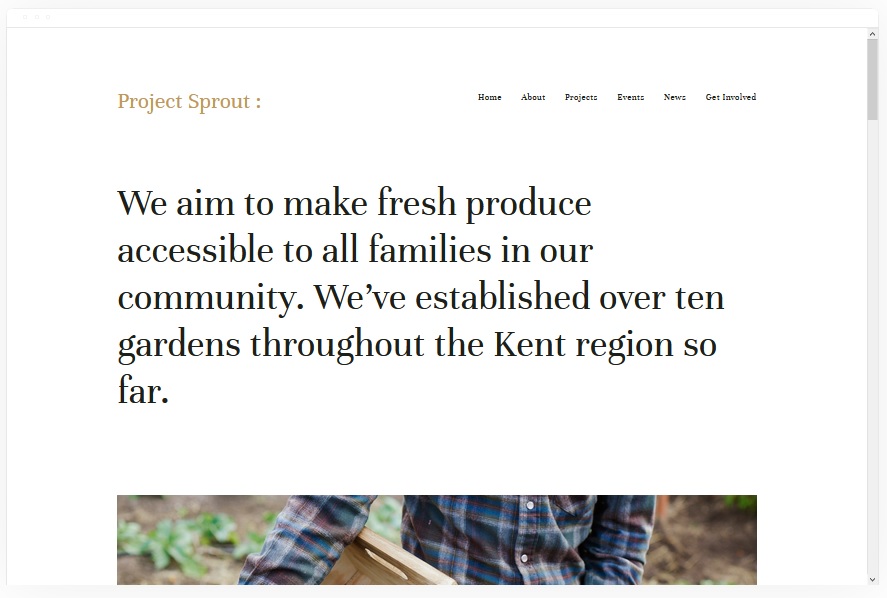 Kent Highlights:
One of the best Squarespace templates for media like images and videos.
You can add videos with ease thanks to the URL embed feature.
Can add purchasing links.
Website can load quickly and with ease.
Kent is a wonderful template that is perfect if you're looking for something that will be attractive and clean. It can place a spotlight on the images and videos that you would like. There are galleries and portfolio pages that can attract viewers to see more of what you have on offer. This template is perfect for lots of different kinds of media. For instance, you can add videos, images and more.

There are lots of different types of pages that you're able to host on the website. The images that you're able to add include blog, event, album and more. You can also add commerce pages to your website if you want to create a small side income for your home.
Carson – Portfolio Squarespace Template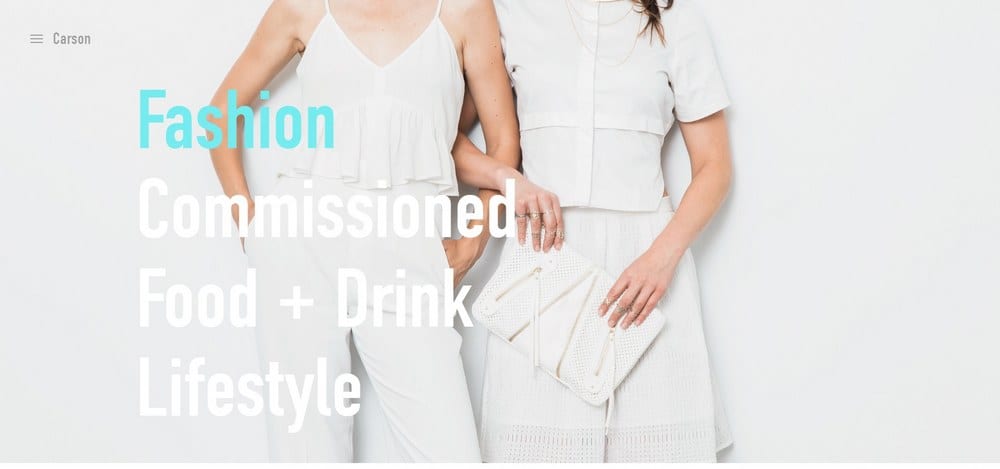 Carson Highlights:
Carson is one of the most unique templates that you will find on Squarespace.
The background image changes as the mouse pointer moves across the screen over different links.
There is a hidden menu that can improve navigation across your website.
Can include numerous different pages on your website with ease.
This is one of the more unusual Squarespace template that you can use on your personal website. This has a unique design that is part of the appeal of this website template. But this might not be to everyone's taste. The site isn't a scrolling website as you might expect. Instead there is a background image. The default image is fine there until the user on the website moves over a link. When their pointer is across a link, the background image changes. This is a beautiful and interest effect that can add engagement to your website.

The website can be used to promote and give information on numerous activities. For instance, you can talk about recent personal events or something very interesting to you. There is also a hidden menu that can be added to your website to help people visiting the website to move between different pages. The pages that you can add to your website include about, contact and more.
Sofia Rey – Freelancer Squarespace Template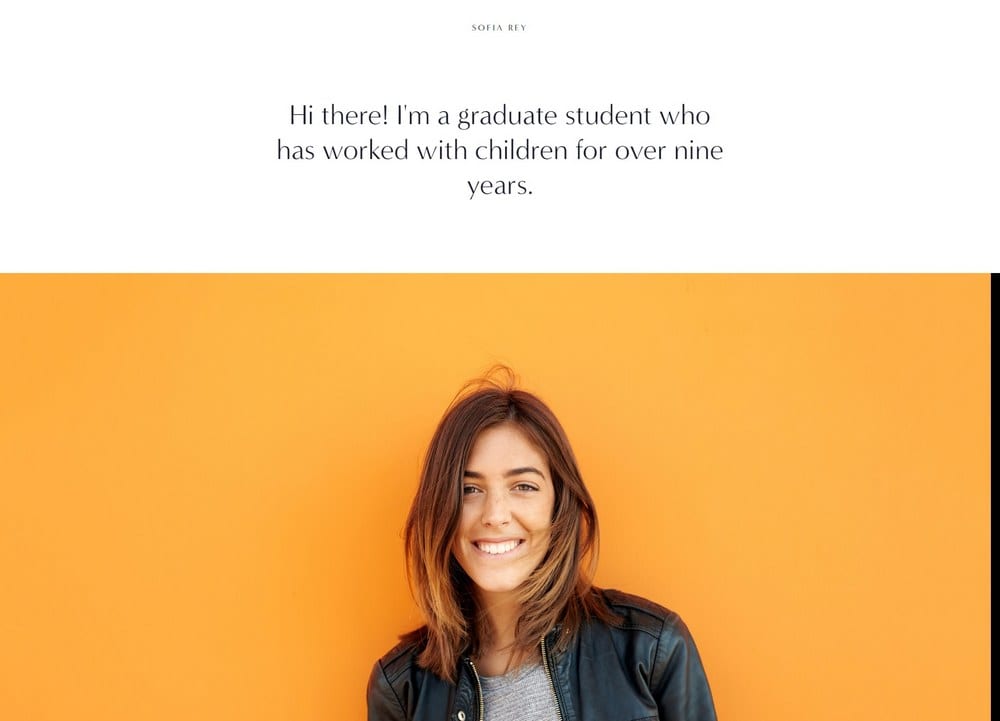 Sofia Rey Highlights:
Perfect for those who are looking to create a small personal website.
Connect your website to your social media accounts with ease.
Add a contact form to your website for easier contact with visitors.
Showcase more about you, your skills and talents.
Sofia Rey is a great option where you can add lots of information about and market yourself. This can be for your freelancing roles or it can be a family website. The template allows you to bring lots of information about you to the web. You can add your skills, services, what other people say about you and your contact details. The template can be used as a way to earn more money by offering services to those who visit your website. However, you don't need to do this.

There is a beautiful resume section on this template that can help you sell your experiences and talents. You can include news about you and your family.

The template has a vibrant, sleep and professional design. The design ethic is very impressive. This can make guests happy to be on your website and you can talk about you, your work and the stories behind what you are writing.

There is great navigational support for the website. There is a simple menu that is located in the top left corner of the website design. There are also spaces for the social media links to your various profiles that can be added to the top right of the screen.
Sofia Pazari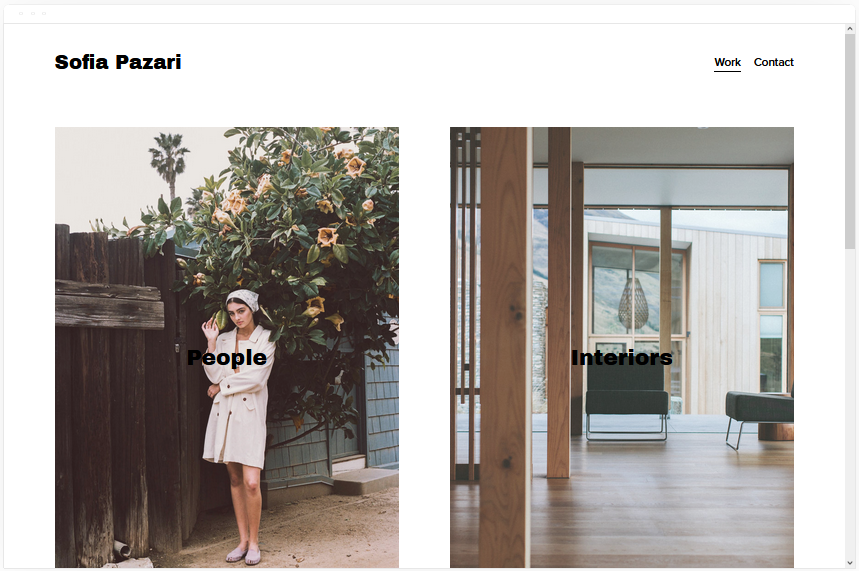 Sofia Pazari Highlights:
A clean and aesthetically pleasing template allows you to promote a personal brand.
Designed to be viewed on any device, this includes all mobiles and desktops.
This site is perfect for ranking with a simple, clean design that minimizes loading times as well.
You can easily customize the template so it fits in with your design aspirations.
This is a great template for those who would like to have their personal website visited by anyone. It can rank high on Google that will bring more people to you. The design is perfect for ranking and fast speeds. You can add lot of great images and videos to your website with important text points on the whole page. The template's loading time is really fast, that helps with the user's experience and improve the returns on your website.

Two core images are included with this template's homepage design. These are then linked to other pages on your website. There is also a simple menu that can be used by anyone on the website. This menu is located in the top right of the page. This better navigation options allows for happier visitors to your website.

This template can also help you focus your efforts on what you want to say, with limited areas to publish lots of content. However, this is a really simple template to edit.
Mojave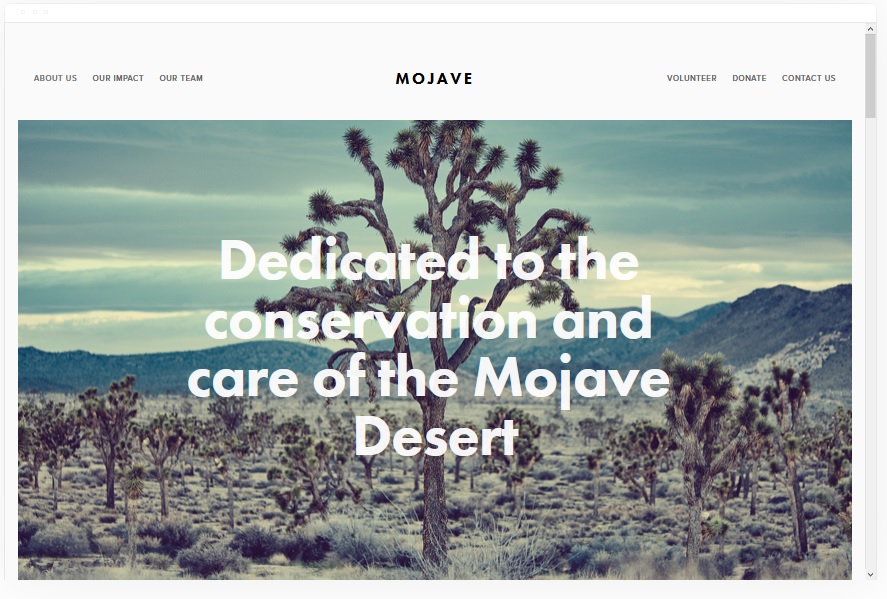 Mojave Highlights:
This is a fantastic, striking template that allows you to impress guests.
Add videos and images to your website with ease.
Include share buttons on your website's content.
Fast loading times for improved user experience.
Mojave is one of the most fantastic templates that you can help you with getting your personal website up and running. It has a perfect scrolling effect that looks really good and you enhance your design with call to actions and you can keep audiences engaged on your website. A banner can also be added to your website's pages. These banners can include videos and images for extra engagement.

Those that have technical skills can add share buttons to pages. This can help you spread your website to social media with ease.

Mojave has a striking appearance. It is perfect for personal website and can be edited with ease.
Rally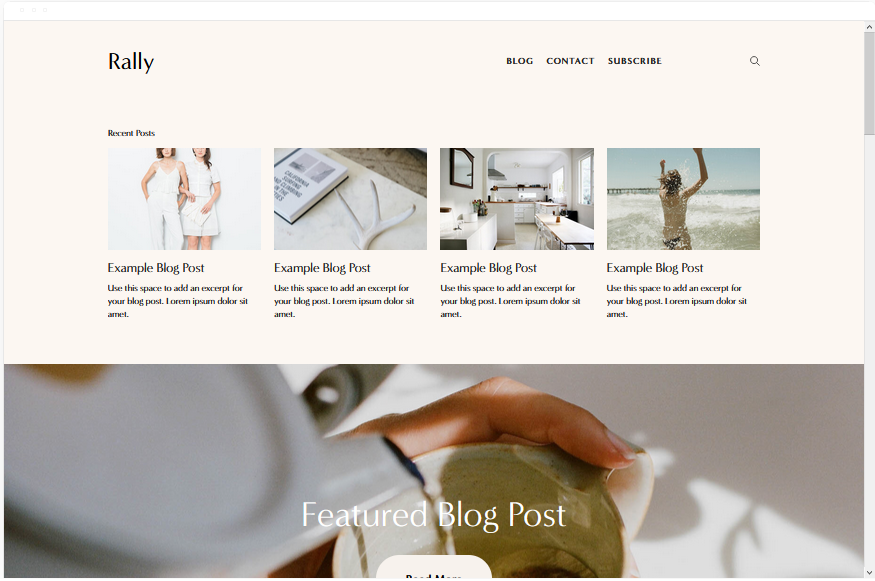 Rally Highlights:
Has been optimized to load quickly on any device.
Can add lots of posts on your website with personal news.
There is a smooth, professional scrolling effect on the website.
The template is perfect for a personal website.
This Squarespace template is perfect for those who want a fast website with a design that can be customized and focuses on the blog content that you produce. So if you're looking to have a family news website or want to talk about your hobby lots, then this is one of the best options for you. Rally is a streamlined design that can use text and images to tell any story you want. There is also space for your social media links to be.

The template is perfect for showcasing blog posts. Each blog post can have high-quality images for you. Rally's scrolling is smooth and professional. Therefore, you can enhance the user's experience.
Skye – Modern Blog Squarespace Template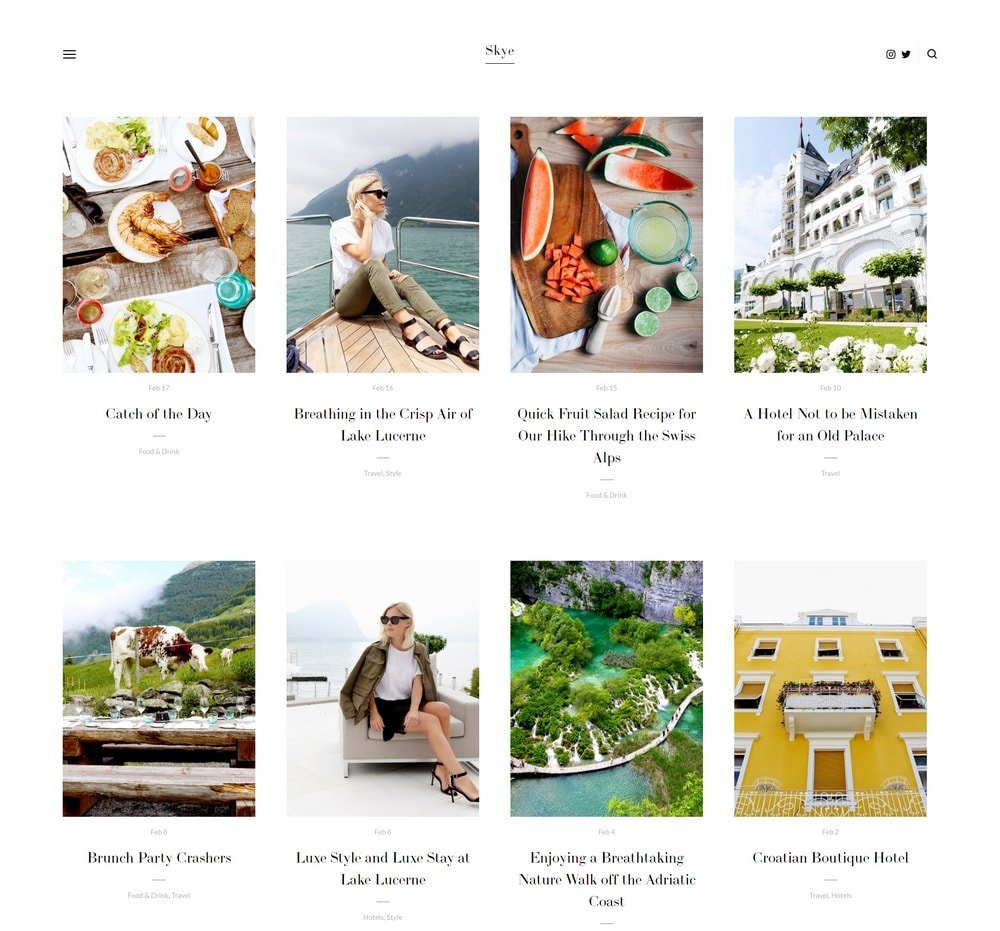 Skye Highlights:
One of the top, modern designs that is perfect for anyone who wants to promote a personal website.
The visual design is striking and performs well on numerous devices.
The template can rank high on Google and other search engines.
Allows visitors to read more about you with a blog.
Numerous niches use Skye for their website design. You can use it for a personal website and with lots of images it can look really beautiful. The template is designed using blocks. This makes it easier for you to edit and customize.

This template is perfect for bloggers and personal website owners because of the way that you can share news, stories and ideas through the blog. You can add high-quality images to your website's blog with ease.

The template is completely mobile friendly.
Hayden – Agency Squarespace Template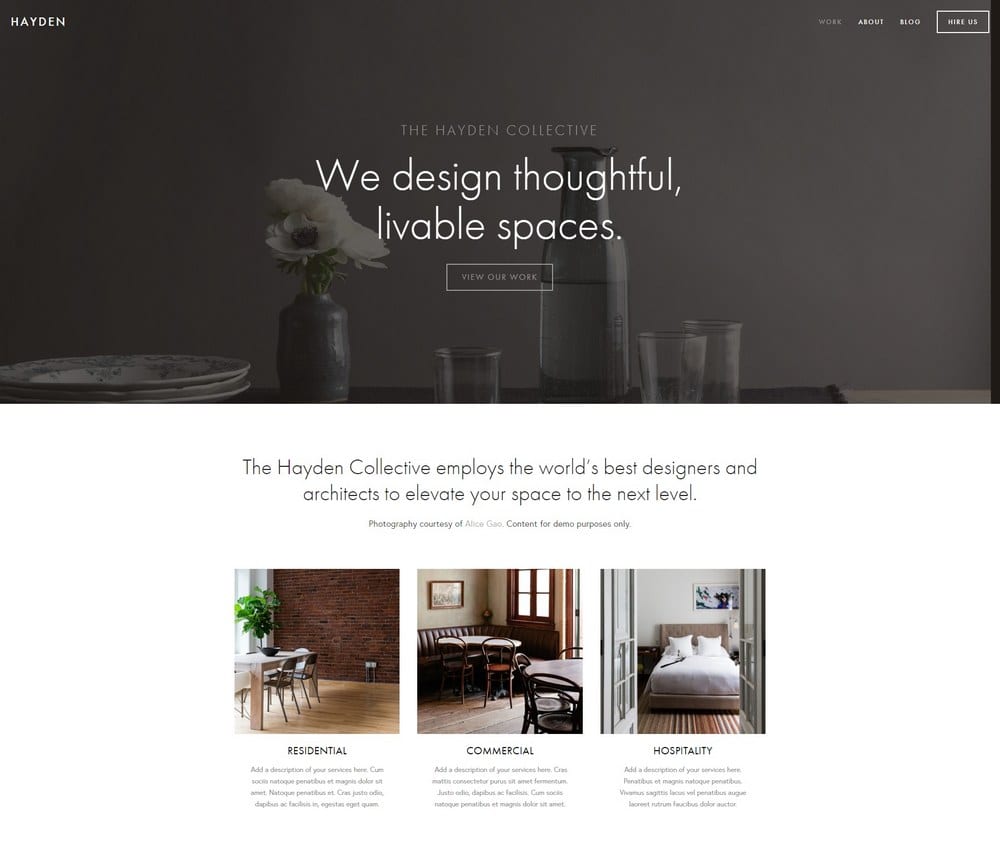 Hayden – Agency Squarespace Template Highlights:
Can be easily customized.
A sticky navigation bar that allows your customers to navigate across your website.
A great blogging section to create and publish news content.
Impressive sleek and professional design.
Hayden has been specifically designed for numerous brands and niches. There are lots of different ways that you can use this website by adding images and videos to your website pages. Numerous pages can be added to your website. For instance, you can add portfolios, galleries and blogs.

The striking design is very impressive and there are ways that you can add a blog to your website. In addition, you can connect your website to social media pages with great integration options.
Final Word: Which of these 10 is the Best Squarespace Template for a Personal Website
There are numerous options when it comes to choosing the best Squarespace template for a personal website. Which of the ten will you choose from the list above? Let us know in the comments below.