When you're planning to start a Squarespace website as an author you're going to want to choose a great template. Having a great template is imperative for attracting your readers to your website and getting them to find out more about you.
Why You Would Want a Best Squarespace Template for Authors

As an author, you are going to want a variety of features to showcase your novels and yourself as a successful author. A website with the ability to include images and videos is great for attracting readers. A blog can add social proof, help your SEO (search engine optimization) and share news about your novels. Some websites will enable you to sell your novels and also sell tickets to author events, like readings.
An important aspect is that the template doesn't affect your website loading time because you will want a fast website so you have the opportunity to rank well on search engines. There are other options that you might find useful like social buttons and sticky menus for easy navigation.
In this article, we show you ten of the best Squarespace templates for authors, so you can take a look and decide which one you think will suit you best.
Suffolk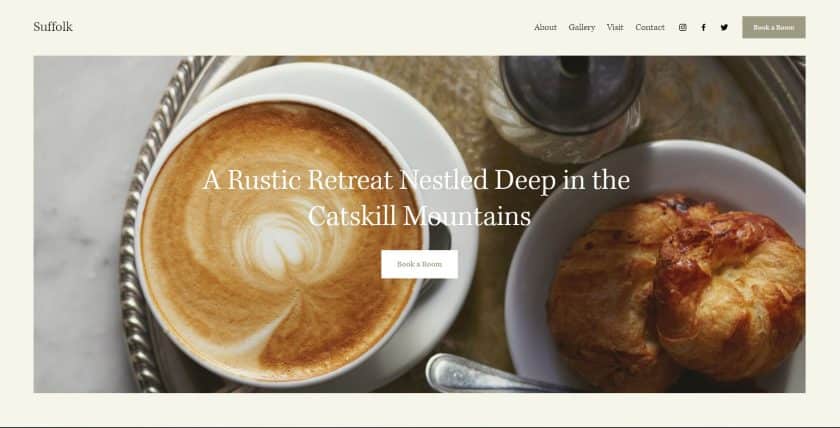 Suffolk Highlights:
Use a box style to showcase your images.
A call-to-action button can encourage inquiries.
A sticky menu to aid navigation.
Fully optimized for ranking on Google and other search engines.
This popular Squarespace template is a portfolio style so ideal for showcasing several books that you have written. It is fully optimized so it will be fast loading on mobiles and this will also help your SEO (search engine optimization). Your images will be displayed in a box-style placement with a hero image of a key novel that you would like to incorporate on your main page. You can add call-to-action buttons for inquiries or a link to purchase as this template is suitable for monetizing your portfolio. You can use a sticky menu to help with the navigation of your website.
Sofia Rey – Freelancer Squarespace Template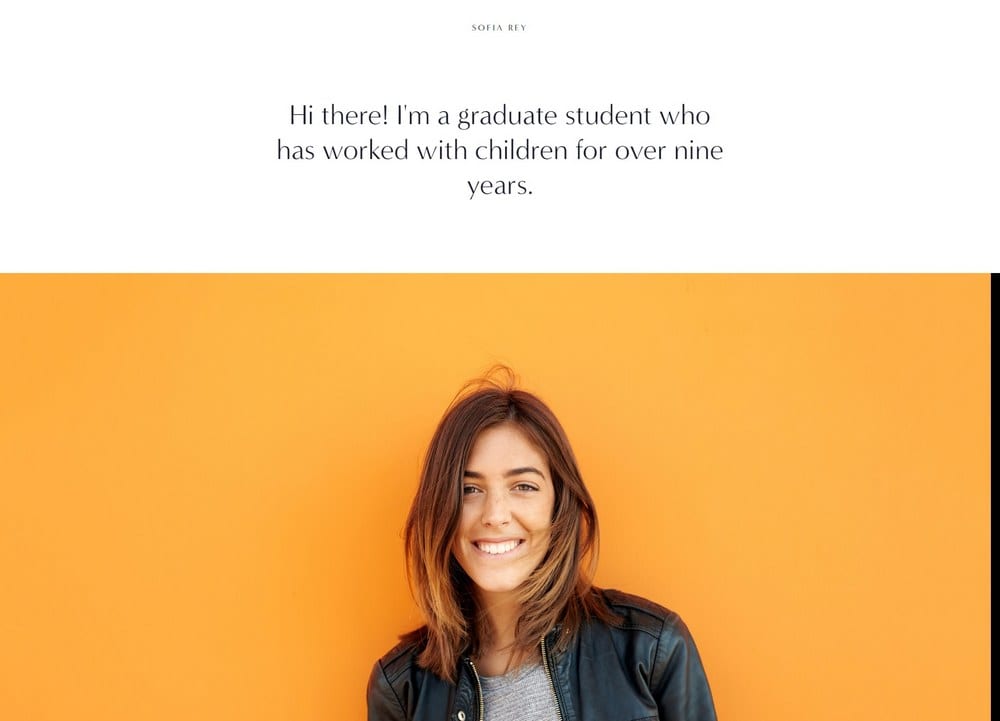 Sofia Rey – Freelancer Squarespace Template Highlights
Works well for booking exhibitions and events.
A vibrant and sleek template with a professional edge.
Include what you offer, a contact page, reviews, etc.
A fully customizable template.

This fully customizable theme is great for events and exhibitions so can be a great template for encouraging people to attend your book signing events and to take money for tickets if you are hosting any talks. You can include an easy-to-edit contact page and reviews to act as a trust factor as well as social media buttons. You can also write all about yourself and your novels in the resume section. The menu on this theme is simple but will help your visitors find their way around your website.
Momentum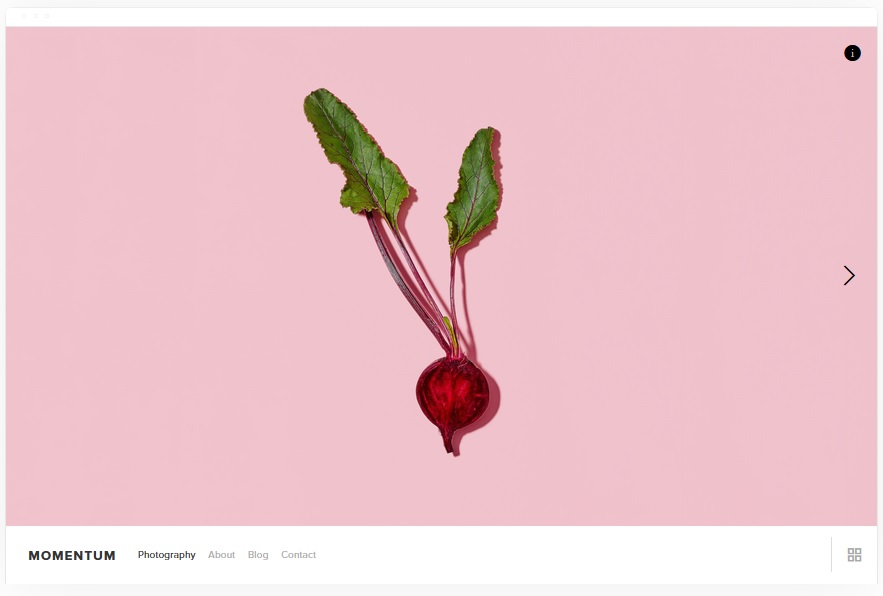 Momentum Highlights:
A great template for eCommerce stores.
Add products and include images and videos.
Have a slideshow with full-screen imagery.
A striking design that is customizable.

This is a great eCommerce template where you can add products, images, and videos. You can also include a full-screen slideshow which is very striking and fully customizable. You can write a blog with this template which can help your audience learn all about you as an author and the books you write.
Kent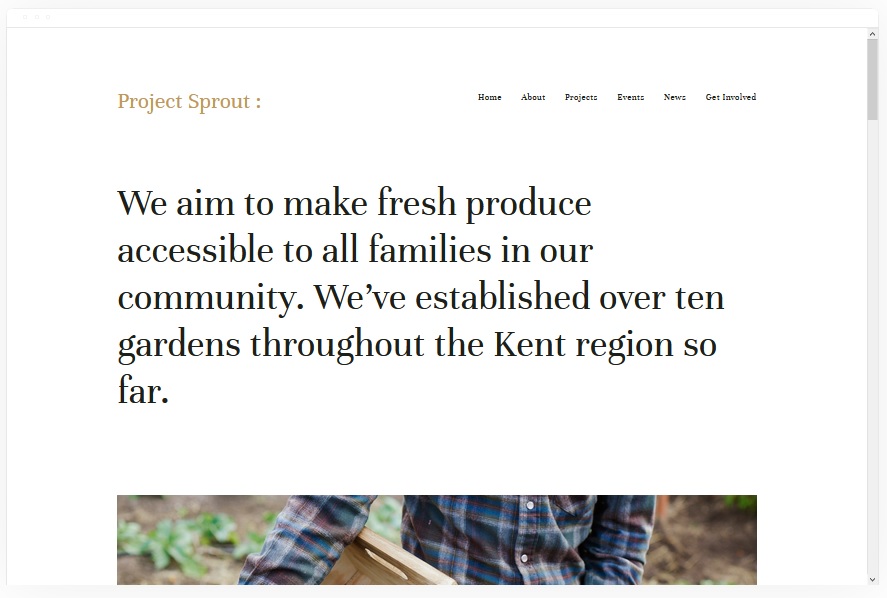 Kent Highlights:
A popular and attractive template.
Easily upload your products.
Add images and videos to increase conversions.
An ideal template for an eCommerce website.

Kent is a popular, attractive template that also works well for eCommerce so you can sell your novels through your stores. You can take payments with ease through the website so you can also sell tickets to events you hold talking about your novels. You can add images and videos which are hosted on YouTube so they don't affect your website speed which will also help with your ranking on Google and other search engines,
Hester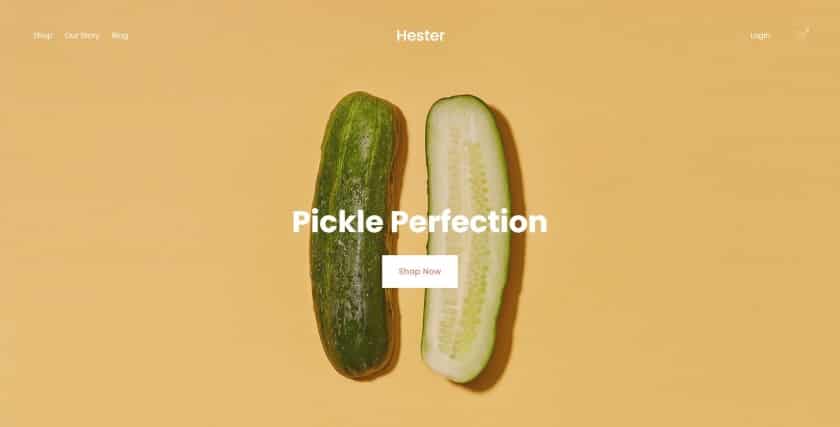 Hester Highlights:
A modern and light-hearted template.
A great template for selling products.
Lots of features to help you attract customers to your products.
A variety of page options including a blog and an about us page.

This is a light template that would suit an author writing young adult books. You can sell products, either books or tickets for events or merchandise. There is a range of customizable styles and content can be made bold and clear to read. 'Show now' buttons on the homepage can help sell specific novels. You can also get people to sign up for your mailing list so they stay in contact with each other.

You can also run a blog on this template and also an about us page to tell your audience about yourself. These pages can help build trust with your website visitors. A blog is essential for improving your SEO (search engine optimization).

Galapagos – eCommerce Squarespace Template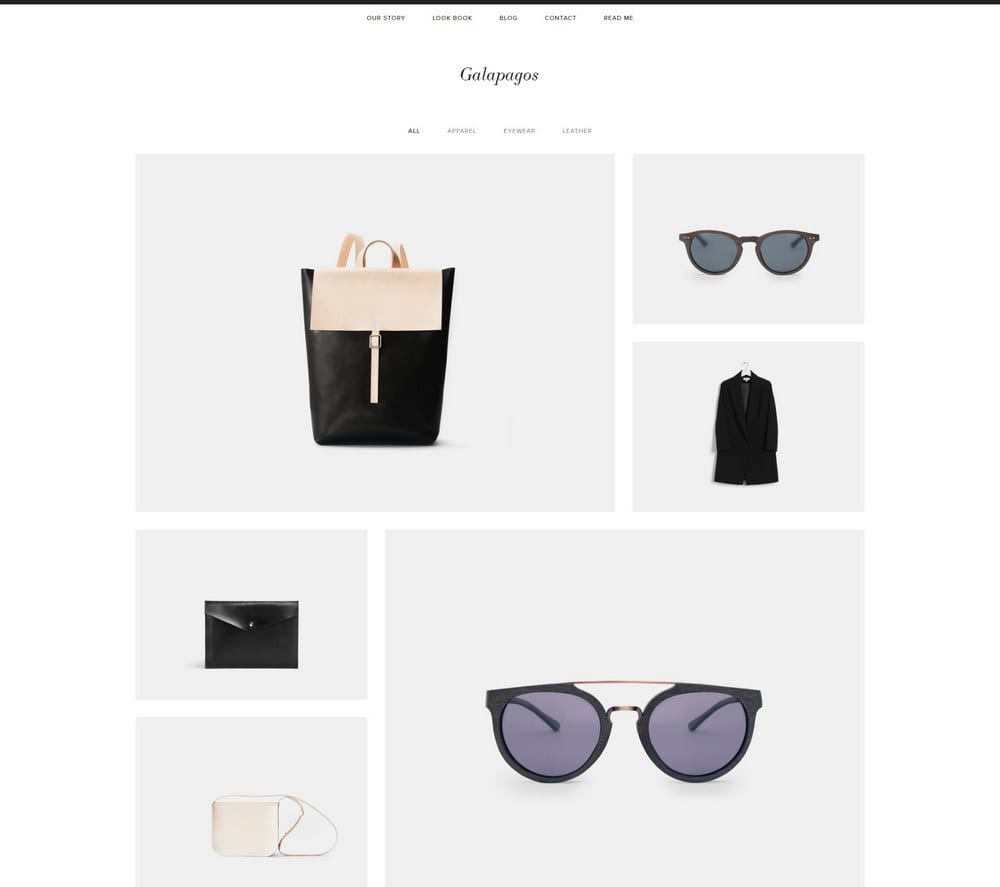 Galapagos – eCommerce Squarespace Template Highlights:
A modern eCommerce template.
Integrated shopping cart and secure payment system.
Quick view option when looking at a product in greater detail.
An easy-to-use menu option to help customers navigate across your shop.

This sleek and modern eCommerce template is a minimalist style. The menu options are easy to use, the shopping cart is integrated and there are quick view options of products. This template has quick loading times so it doesn't affect your website loading times.
Alameda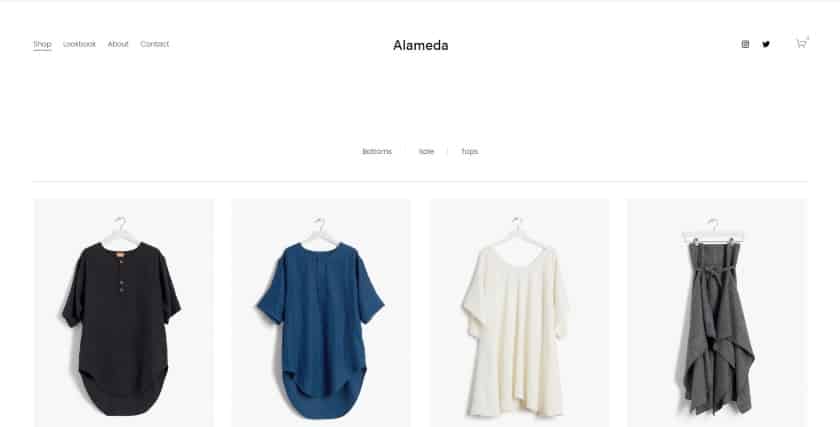 Alameda Highlights:
A great option for stores with a small catalog.
Showcase key products like bestsellers on your website.
Lazy loading helps improve your SEO.
Can also increase your conversion rate.

This template is ideal if you have a small catalog, like just a few novels. There is a quick view option so customers can view novels without coming away from the main page. You can also showcase products, like your best-selling novel. Images load with lazy loading to support your website loading speeds and your ranking on Google and other search engines.
Myhra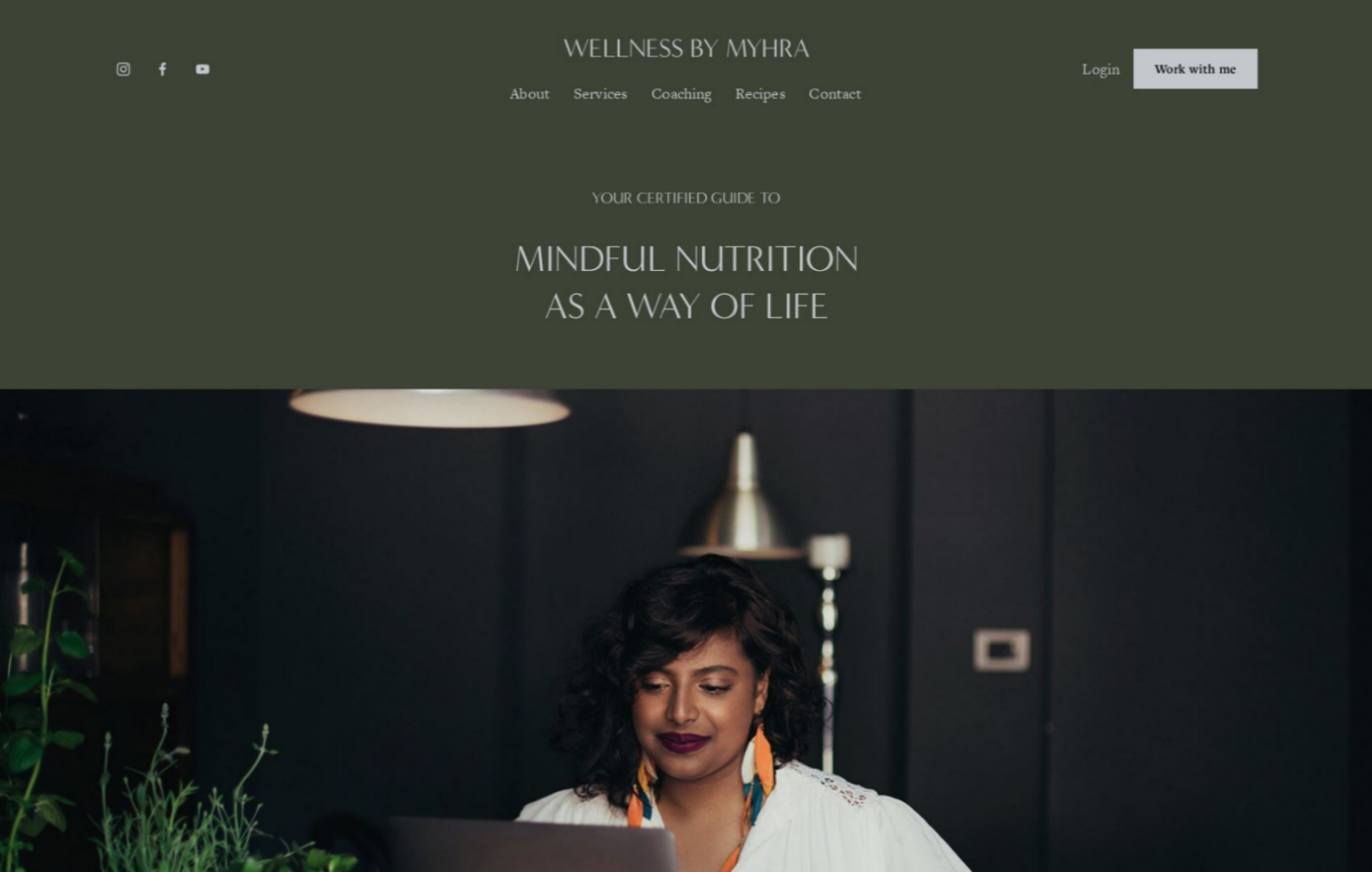 Myhra Highlights:
A number of great features.
Lots of engagement points.
A blogging section to create content.
This template can also be customized for higher ranks.
A great template with lots of features, especially if you wish to sell tickets for author events. There's a blog section to write about your novels, experiences, and events. You can customize this template and also sell products on it.
Avenue – Portfolio Squarespace Template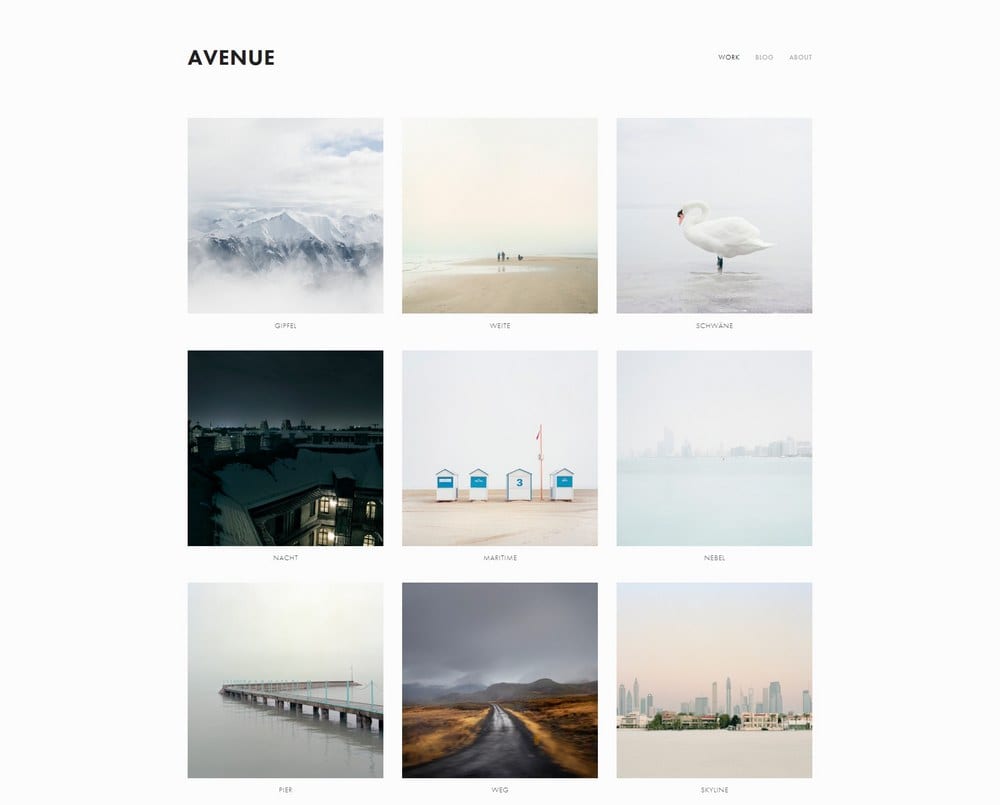 Avenue – Portfolio Squarespace Template Highlights:
One of the top minimalist website templates.
Can be used for selling tickets, merchandise, and more.
Images can be of high quality.
A basic design perfect for loading on Google and other search engines.

This is a minimalist template that is ideal for selling tickets to your author events and you can also sell merchandise relating to your stories and characters to increase revenue from your fans. You can include high-quality eye-catching images. This is a simple template so with the right keywords and marketing you have the potential to rank highly with this fast-loading template.
Mojave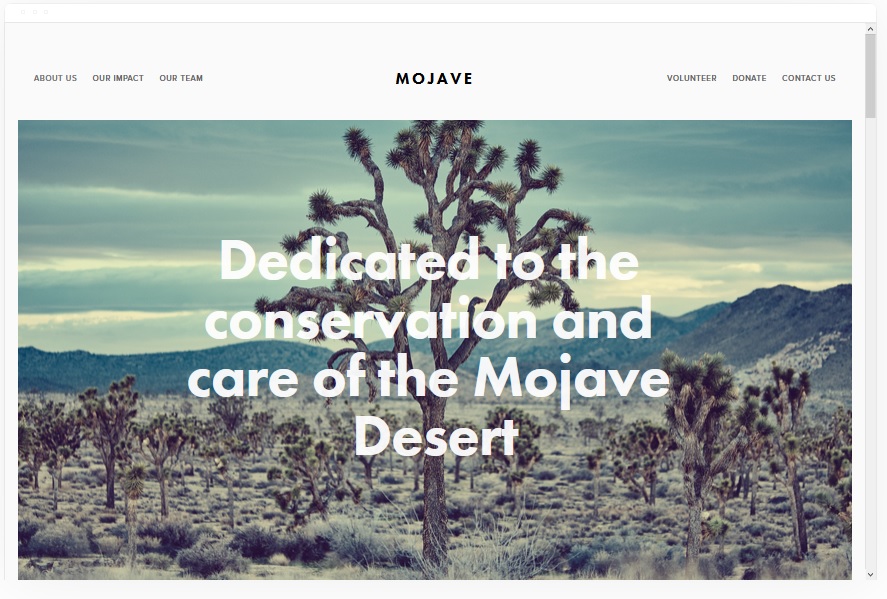 Mojave Highlights:
Host a blog and video with ease.
A great scrolling effect on the website with a call to actions
subscribe visitors to your website to your mailing list
Add a banner to your homepage.
This is a great template for a striking website with a white background. With this template, you can have a blog which is important for SEO (search engine optimization) by targeting keywords. Adding video can be a great way to add further interest to your novels and you as an author. There are also options for monetizing your website. You can get people to join your mailing list and you can also include call-to-action buttons.
Final Word: The 10 Best Squarespace Templates for Authors
As an author, when you start an author website you are going to want a great template. You'll want a template that is easy to use and includes a blog so you can let your fans know all about your writing and latest novels. In this article, we go through lots of options for you to be able to choose a great Squarespace template for authors. Which one will you choose? Let us know in the comments.