Squarespace is one of the best platforms for selling services. While the platforms are basic, the templates are full of good features perfect for certain niches. And if you're an architect, then you want to know which are the best Squarespace architecture templates.
What to Look for in Squarespace Architecture Templates
There are numerous things that you're looking for when you're choosing between the Squarespace architecture templates. For instance, you will want something that will demonstrate your skills and services to users on your website. There are numerous ways you can do this, from using templates with blogs, having gallery or portfolio templates, or even utilizing lots of call-to-actions and large images on the front page.
You will also need to beat the competition to get traffic. Only the best websites will rank at the top of Google and get more than 70-80% of the total traffic. Therefore, you will want to have a website template that can rank high on Google with the excellent loading speed, lots of options for keyword optimization, and more.
You might also want to look out for ways that your website can be optimized for marketing. For example, there are key ways you can build marketing avenues, including email marketing, social media, and more.
So what are the best Squarespace architecture templates? Here is a list of our favorite options.
Bailard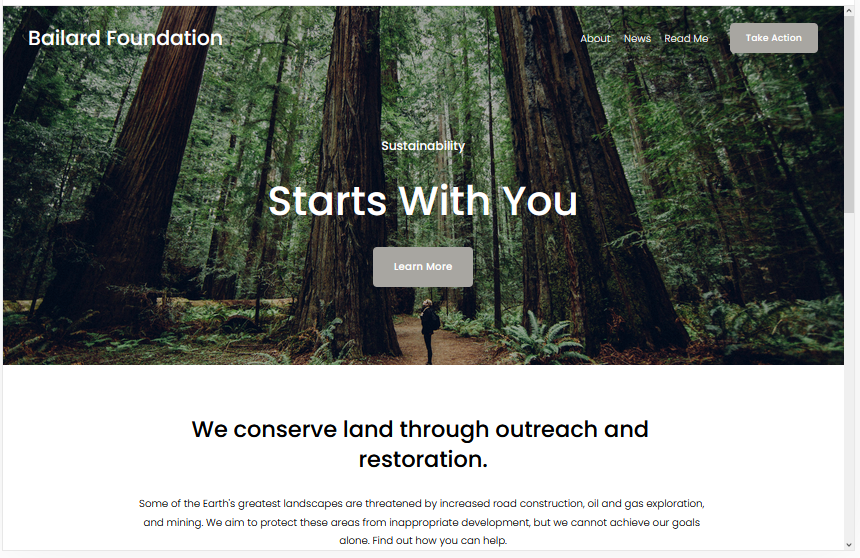 Bailard Highlights:
One of the top-performing and populated templates.
The hero image is in the center of the template design.
The lazy loading of images improves loading times.
Has a bold and minimalist design.

Ballard is a template that has a minimalist and bold design that has become very popular. There are two call-to-actions on the homepage in the center of the hero image. These call-to-actions can help your visitors get to important pages on your website or get into contact with you. For longevity, you can also add a mailing list subscription button to build a mailing list.

The template is perfect for SEO with lazy loading and optimized coding.

Bedford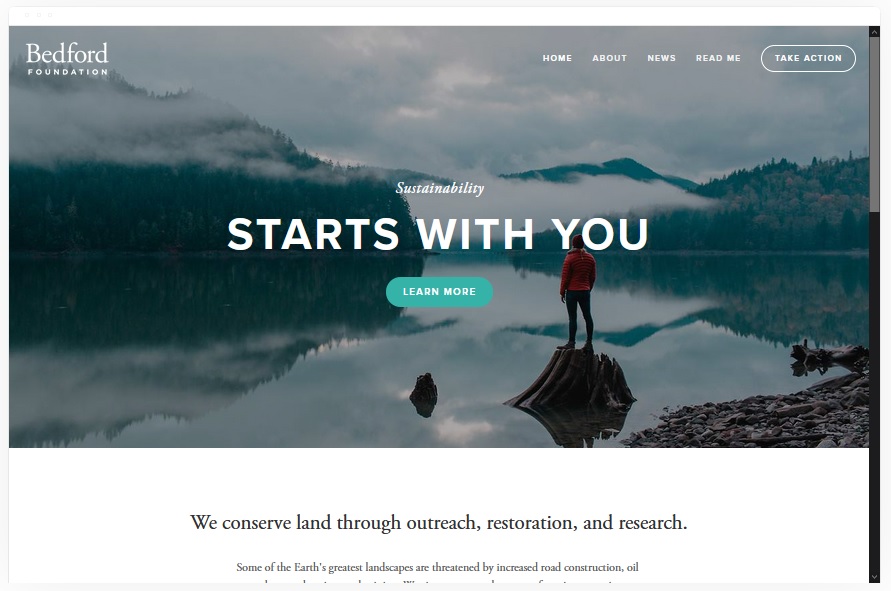 Bedford Highlights:
Build a fantastic website to promote your business.
Build a strong revenue stream for your website.
Sidebar navigation to keep your audience on the website.
Include lots of media on your website.

Bedford is a popular template that has been used by numerous professionals to promote their services. Numerous features can be used on the platform. And you can use the template to sell your business services, take payments and build revenue from your website.

There is sidebar navigation and a scrolling index page to help visitors to navigate your website. You can include lots of photos and videos of your work to promote what you can do. You're also able to add a call-to-action to help website visitors to subscribe to your mailing list. Or get them to directly contact you.

Carson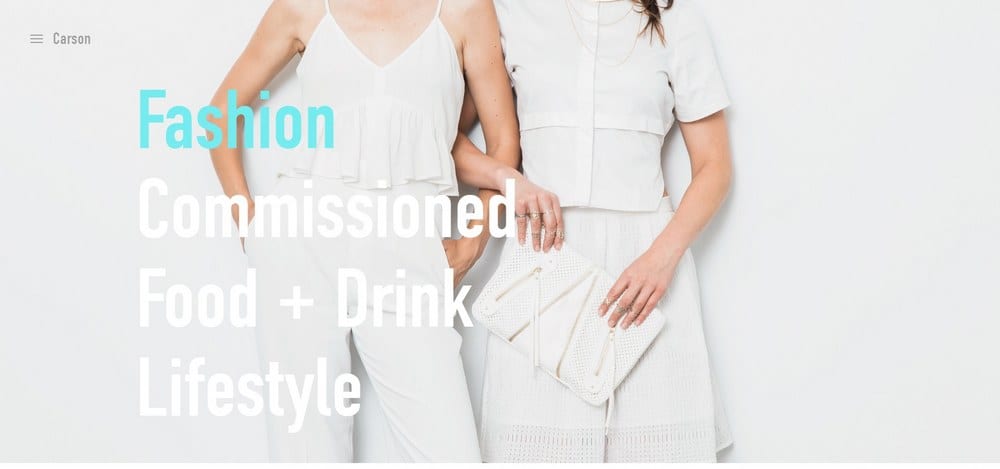 Carson Highlights
One of the more unusual Squarespace templates that can suit many service websites.
The static background will change when the cursor moves.
You can build a website within a few hours with this template.
There is improved navigation thanks to a hidden menu.

For one of the best Squarespace business templates, you need to consider Carson. For those offering services, this template has everything that you need for success. There is a static homepage that allows you to highlight key components of your business. There is also a background image, which changes as the website visitor hovers over areas of the website. Therefore, your website can be more engaging.

There is also a hidden menu that can help audiences to find new content on your website. The template can be used for numerous niches but is perfect for architects.

Momentum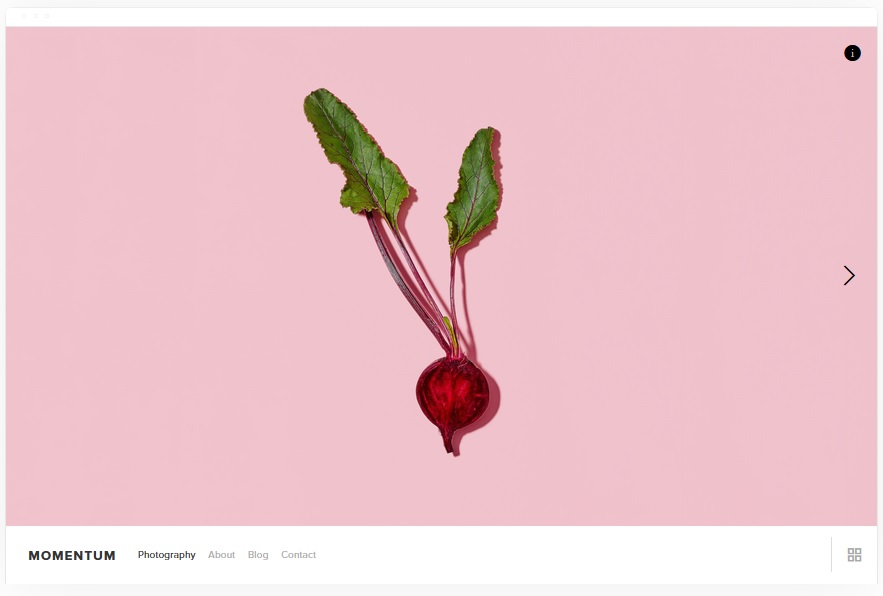 Momentum Highlights:
Now you can easily add services as purchasable offers.
There is a full-screen slideshow option to showcase your services and experience.
Add videos to improve trust and increase conversions on your website.
Add a blog to help improve the ranking of your website and increase trust.

Momentum is a fantastic template for not just eCommerce, as it is often written for, but also for service businesses. You can add services to your eCommerce pages, so customers can order directly from you what they want. And you can include videos and images with each listing that help to improve conversions. When hosting multiple images on a product/service page, there is an automatic transition of images, aided by a great slideshow that allows for full-screen images if you would like.

The more information that you can include on your architect's website, the better. Therefore, this template has a blogging feature that is perfect for sharing your experience, expertise, and projects. Blogging can not only build trust with your audience but can be a good way for you to improve your website's SEO. If you blog more than 15 times a month, you will increase your brand's leads by 70% and can rank in the top three far more often. You will also have more internal links than if you don't blog at all.

Kent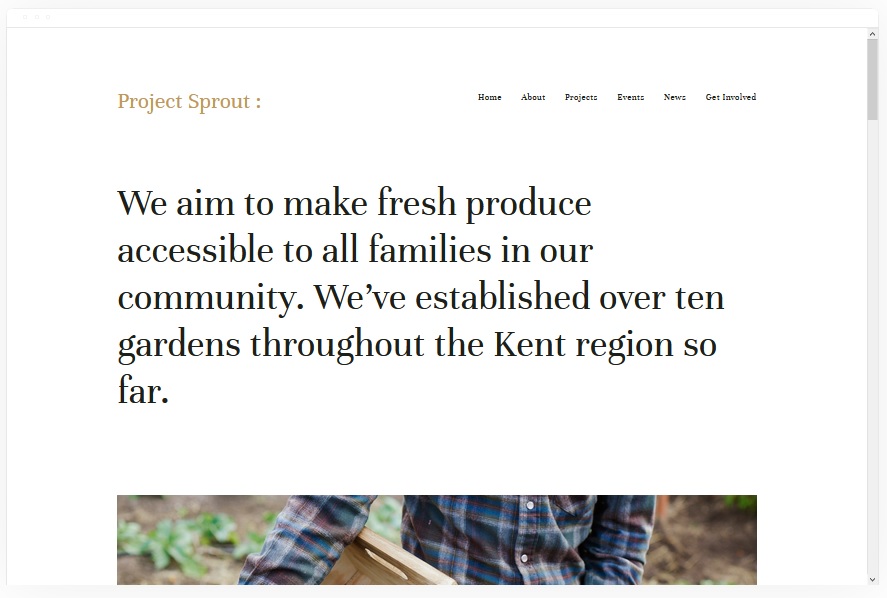 Kent Highlights:
A very popular template
eCommerce capabilities.
Add images and videos to increase conversions.
A great, attractive design.

This popular template allows you to showcase images of your architecture projects and you can also include videos to increase engagement. It has eCommerce capabilities as well. This template has a popular design that can help you rank well on Google and other search engines. There are lots of different page options such as blog, products page, and events.

Bedford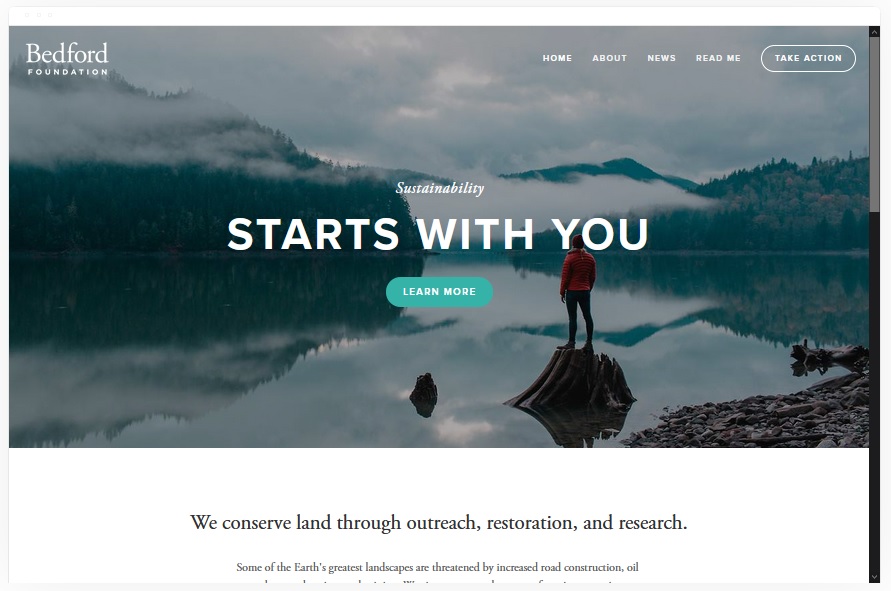 Bedford Highlights:
A popular Squarespace template.
Professional-looking appearance.
A scrolling homepage.
Blogging to attract customers and a following.

A popular Squarespace template that has eCommerce capabilities so you can take payments through your website. There's a scrolling homepage to showcase your architecture business and promote your USP (unique selling point). There's also a blog page that is a great way to attract customers to your architecture business with a good blogging strategy including schedule and using the right keywords.

This template is easy to customize, including your call-to-action. There is a menu for easy navigation of your website. You can also add videos and have a full-page banner on your homepage.


Hester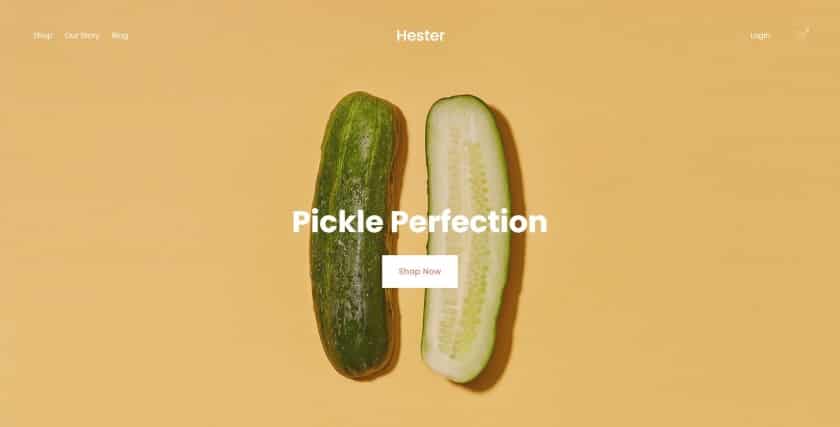 Hester Highlights:
A modern and light-hearted niche.
Easy to use.
Choose from a range of styles.
Variety of page options including a blog and about us page.

This template is modern and is great for a young, vibrant architecture firm. It does have eCommerce capabilities so you can take payments for services through your website. It's very easy to use, you don't need to have coding knowledge for this template. It is fully customizable with colors, images, and text.

There are lots of page options like a blog to tell people about your architecture firm and attract new clients by using the right keywords and the right SEO (search engine optimization) store. You can also add 'show-now' buttons on the homepage to direct the visitors to your website to specific services. There's also an about us page to tell people about your skills as an architect. There's also a signup option to encourage people to sign your mailing list.

Wells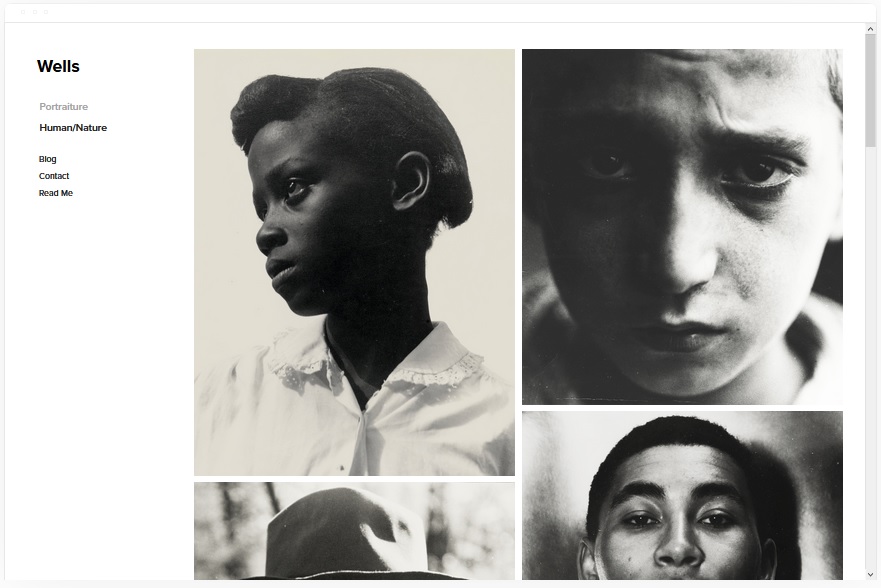 Wells Highlights:
Can be used for eCommerce website capabilities.
Add high-resolution images.
Include videos to increase engagement.
Book appointments.

With this template, you can include eCommerce functions so you can take payments for your architecture services through your website. You can link images to your services pages and showcase them. This template will enable you to use high-definition images. You can also add videos of projects which are a great way to increase engagement. You just embed the URL for the video and the Squarespace software does the rest for you.

Sofia Rey – Freelancer Squarespace Template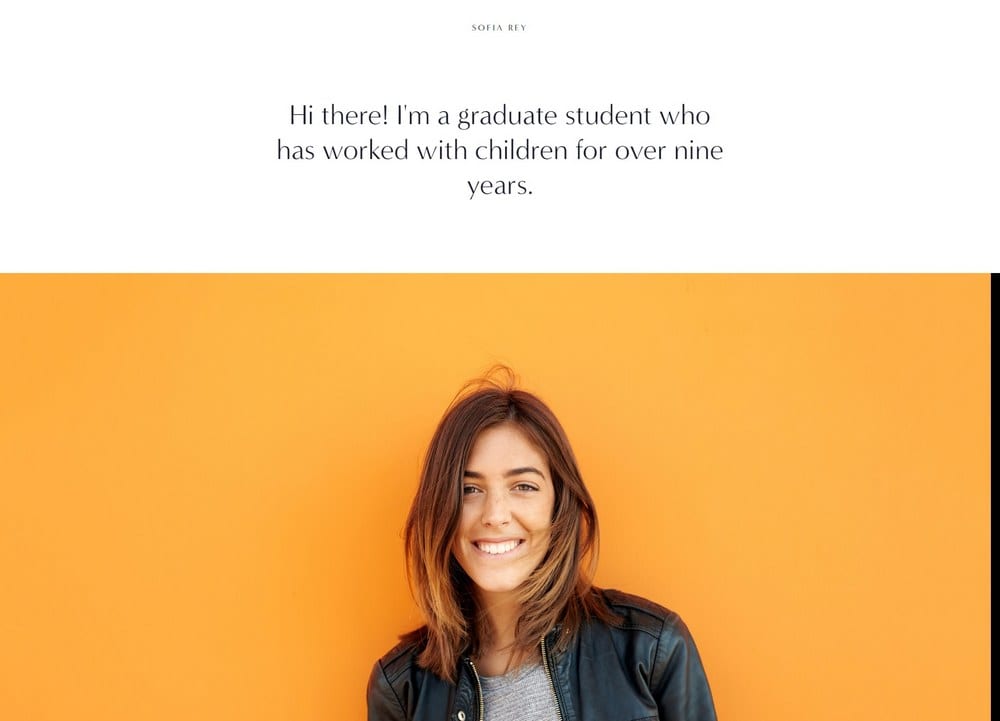 Sofia Rey – Freelancer Squarespace Template Highlights
Fully customizable template.
Include reviews and social media buttons for trust factors.
A resume section to tell your story.
A vibrant and sleek template.

This is a customizable, sleek, and vibrant template that can help you take bookings for inquiries or quotes for your architecture firm. You can edit all the pages, including a contact page to encourage inquiries. Include reviews to add a trust factor for your website and you can also add social media buttons to also help with this. A resume section is a great way to let people know all about your architecture firm and your USP (unique selling point). There is a simple menu to aid website navigation.

Alameda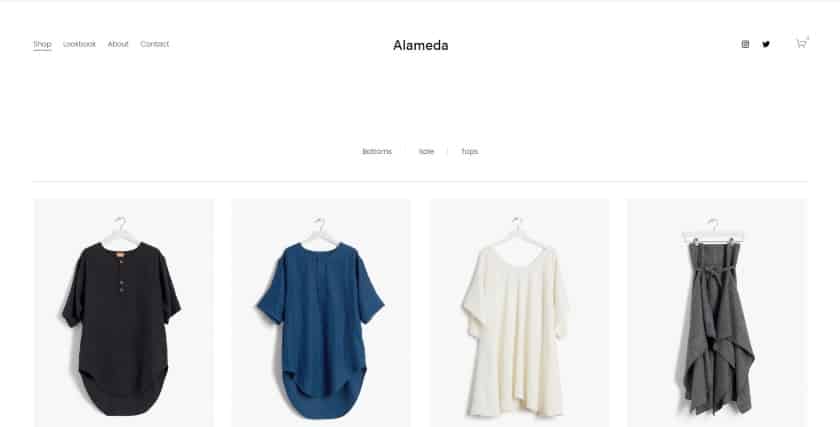 Alameda Highlights:
A quick view option of services.
Lazy loading of images.
Clean white background to showcase images.
Fully customizable and easy to use.

This template is great for architecture businesses as you can highlight the services you offer. There are also quick view options for each service as well so visitors to your website don't come away from the main page. Images load with lazy loading which will help with the speed of your website and support your SEO (search engine optimization). A clean white background will showcase your images. This is a template that is easy to customize and use.

Final Word: 10 Best Squarespace Architecture Templates
When it comes to building a website, you need to consider making it the best it can be. There are lots of options for Squarespace architecture templates. Choose one of the ones above to find the perfect design for your website and you can create something that will help your business grow.