Are you looking to start your first Squarespace website? Then you will probably be looking for the best Squarespace templates for sale. In this article, we look at the best options for you.
What Makes the Best Squarespace Templates for Sale?
Technically speaking, there are no Squarespace templates for sale. All the templates that are available on Squarespace, apart from the ones that are made on third-party websites, are included within the cost of the hosting. Therefore, you have lots of access.
The problem is that once you've chosen a template on Squarespace you're stuck with it. You can't change the template like you can on other platforms. Not unless you want to restart your website all over again. Therefore, you have to make the most of the Squarespace template that you want to use.
Luckily, there are great templates on Squarespace. And you can take your time choosing one from the list.
So what're the best Squarespace Templates for Sale? Here are ten options for you to try.
Bedford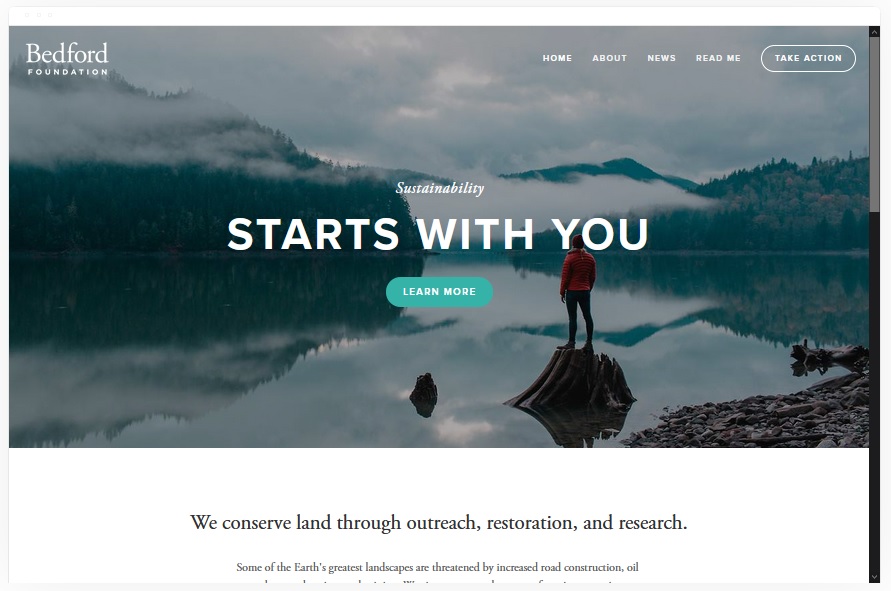 Bedford Highlights:
Produce banners to advertise your website with ease.
Great ranking potential for your website.
Options for eCommerce to sell products directly.
Post videos and podcasts for your brand.
Bedford is a very versatile template that allows you to use your website for promoting your brand in awe-inspiring designs that will impress guests. It can be used by brands in many different niches. For example brands from within podcasters, YouTubers, professional services, nonprofits and eCommerce have used this template for their business. The template allows you to use a lot of features to help you make the most of your finished website. For instance, you can drive traffic to content, build shops and sell services with ease.

The template allows for your website to have a portfolio section where you can showcase the work that you've completed before. This could include graphics, writing, construction work and more. There are also call-to-action buttons that allow you to direct visitors to other parts of your website.

Every page that you have on your website can have images and videos added to them. This can help you get more engagement on your website and can build trust with audiences. Building trust is vital for making more sales on your website. To add a video, all you need to do is to add the URL from YouTube. There are also banners that can be added to your website. All banners can include videos and images.
Mojave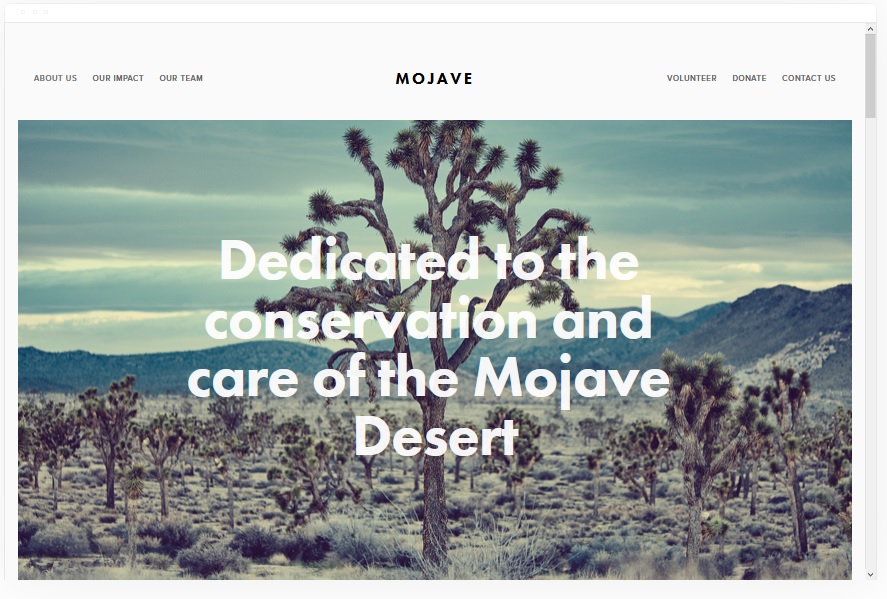 Mojave Highlights:
Suitable for eCommerce stores with excellent product areas.
Use the share buttons to link your website to your social media.
Great SEO potential for higher rankings across search engines.
A striking appearance so your brand can stand out,
Mojave is one of the most strikingly beautiful templates available for Squarespace. It is perfect for numerous niches and can be used for selling products, services, ideas, personal website, information and more. There is a white background as the default option. This gives your website a clean and aesthetic appeal, however, the website's background can be changed with ease. The clear background color will also allow your audience's attention to be directed closer to your website.

The template is perfect for all those who want to showcase videos, images and more on their page. One of the more interesting features of this template is the smooth scrolling effect on the page. It makes content consuming easier for audiences as they look through your website. It can also improve the experience of your users online. The template includes call-to-actions that can help you move audiences through the purchasing journey.

One of Mojave's best features is that it allows you to create share buttons that you can customize with ease. These can be added to any page, blog post, or element on your website. This can help you find new leads and clients through social media. You can also benefit from free word-of-mouth marketing.
Kent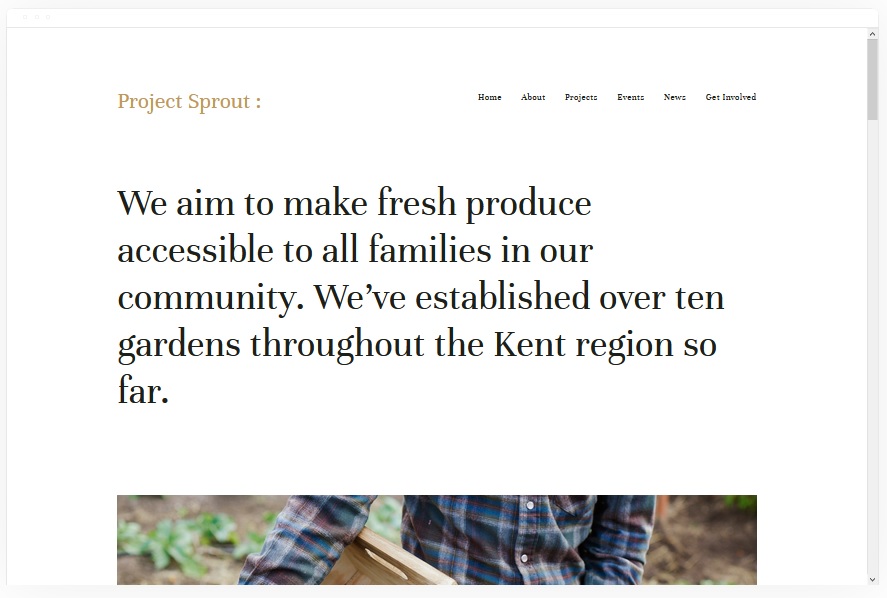 Kent Highlights:
Can showcase a variety of media such as videos.
Fantastic SEO potential for more traffic.
Sell products with eCommerce functions.
Showcase your past projects to build trust.
Kent is often an overlooked template but it is one of the best on the Squarespace platform. It is a highly attractive and clean design that can load quickly on any device while at the same time giving you a space on a portfolio page to showcase past work. The portfolio pages a neat, good looking and can help you add images and videos that are highly engaging.

The template is perfect for uploading and using all kinds of media. You can include audio, video, images and text on your page. And you can showcase products you've developed with ease.

There are numerous inner pages that can be created using this website template. You can create cover, blog, event, album and more. You can also use this template to earn lots of revenue through different channels like eCommerce, merchandise, dropshipping, affiliate marketing, sponsorship and more.
Wells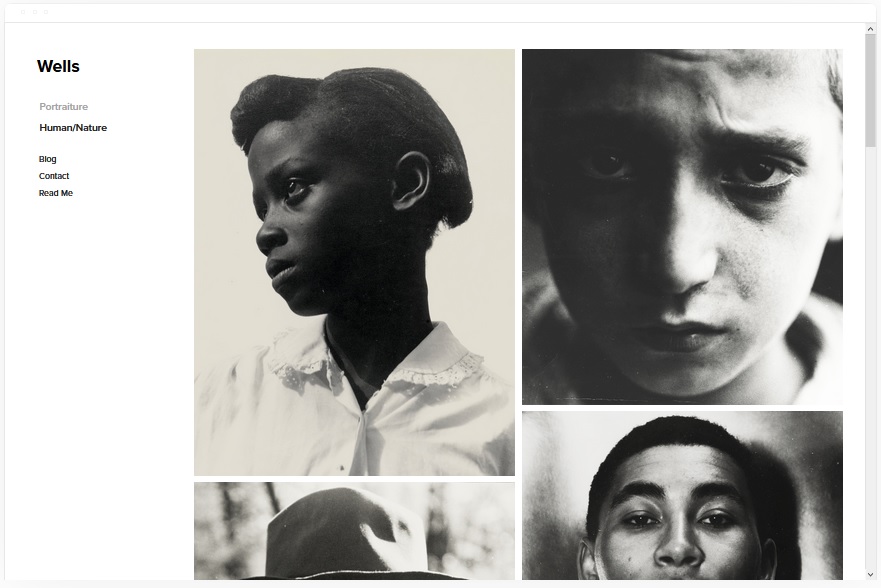 Wells Highlights:
A highly used template that is easy to customize.
Showcase a variety of media such as images and videos.
Sell products and merchandise with eCommerce features.
Link to your social media accounts.
Wells is one of the top designs for those that want to rely on the power of images and video to connect with potential customers across the world. It is perfect for anyone who is within the creative industry like artists, photographers, podcasters, YouTubers and more. The template has lots of great customization options that are perfect for those with no website building experience.

The template includes a portfolio section that can allow you to showcase your work. This can include past projects, images and more.

To help with your revenues, you can use this template as a sales platform. You can sell physical products, digital products, merchandise and more on your website with ease. There are also ways that you can do affiliate marketing and dropshipping from this website. This allows you to improve your revenue streams.

To help you get more from your content, you can add videos to your website with ease. All you need to do is copy the video's URL into the page. Then the Squarespace system will complete the process for you. There are also ways that can help you connect your website to social media accounts to help you build a bigger following.
Sofia Pazari Template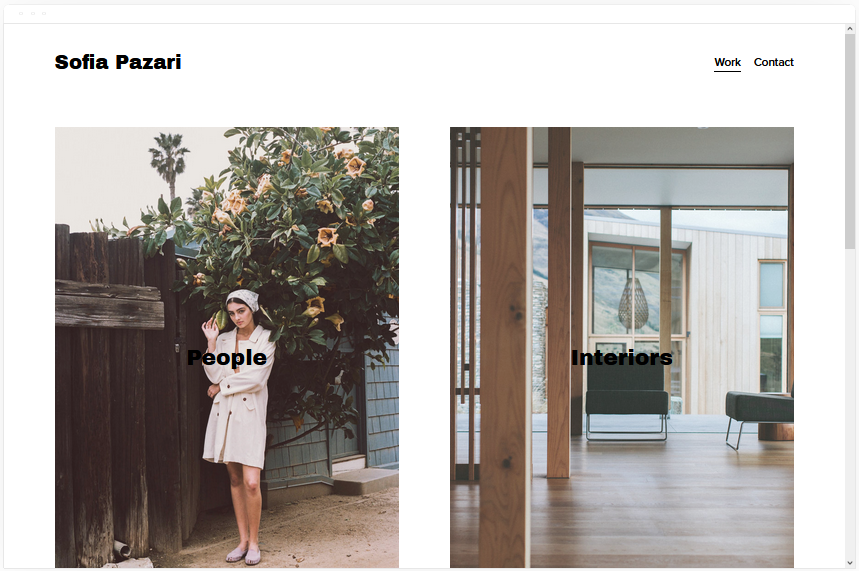 Sofia Pazari Highlights:
Link to other website pages on two images.
A minimalist template that allows for faster loading.
Easy to customize, even for those who have no experience.
Great for mobile visitors.
Sofia Pazari is one of the best templates for those who are new to website building on Squarespace. It has a simple design that can be customized by anyone. Within a few minutes, your website could be built and ready to go. The template has good SEO features and great speed. Therefore, you can be sure that it will rank high on Google and other search engines and bring in more traffic.

The template options with a clear white page that includes two large images at the top of the page. These images are side-by-side and can be used to showcase any image that you would like them to. These images can be clicked on to direct the audience to another page on your website.

There is also a simple menu that you can use, located in the top-right corner. This can be used to help navigate around your store. Images that can be added to your website include the about, services, contact and more.

The clean design is perfect for numerous brands including services, freelancers, nonprofits and more.
Wycoff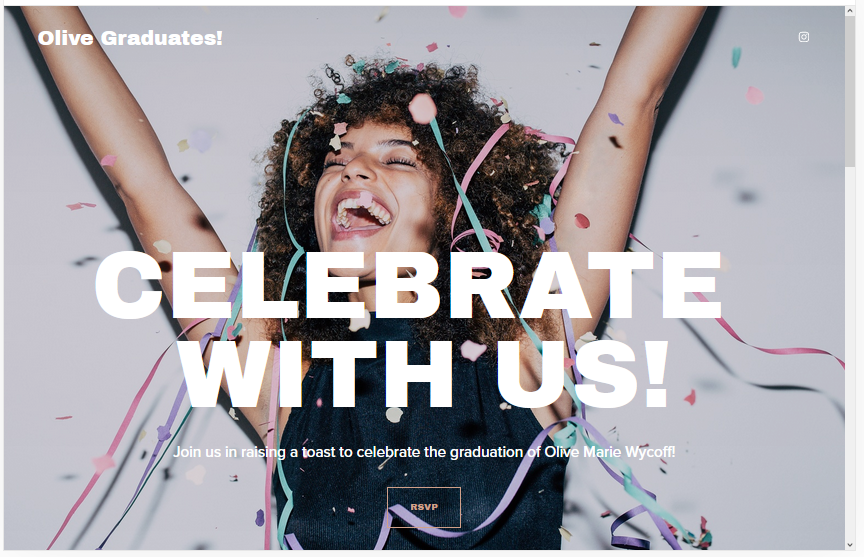 Wycoff Highlights:
Easy to manage for those with no experience.
Great, high-quality images.
A one-page website with call-to-actions.
High performing on Google and mobile devices.
Wycoff is an interesting minimal Squarespace template that is simple in its look but a fun design that can help you convert. It can be used in many different niches including those in nonprofit, real estate, construction and more. The one-page design is really easy to maintain allowing you to spend more time on your customer's work rather than your website.

You can include lots of images that are perfect for showcasing your brand's projects with ease. You can attract more sales as a result and this can help you build a business that is more sustainable. The template is also great for mobile and desktop visitors.

There are also great call-to-action buttons that you can use on the website. These can be located in numerous locations across the platform.
Barbosa Template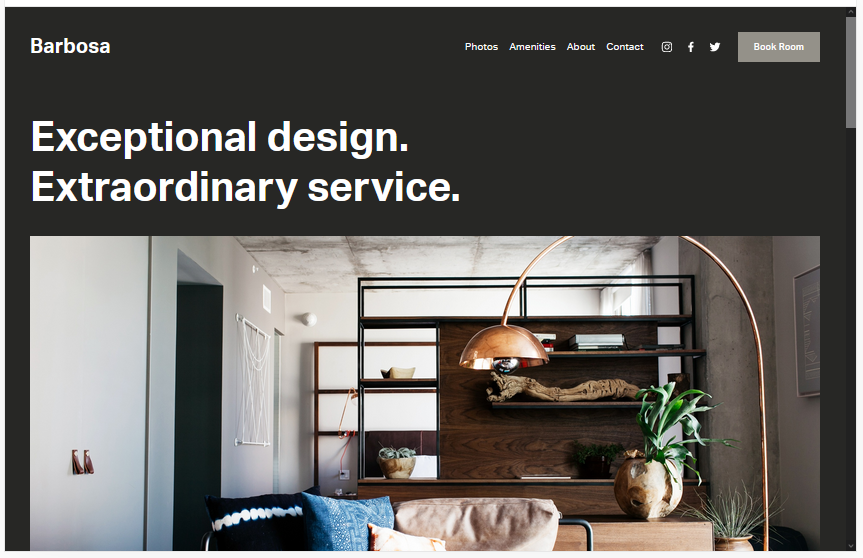 Barbosa Highlights:
Unique pages for generating leads.
A minimalist design for faster loading and easier ranking.
Customizable background color.
Designed for a number of niches and industries.
Barbosa is a top template from Squarespace that can be designed for numerous niches. Some of the industries that have used this template include eCommerce, construction, professional services and more. There are lots of inner pages that can also be created using this template. For instance, you can create contact, booking, about, amenities, and more. And you can use any media you would like on your website.

The template is aesthetically pleasing. There are lots of spaces for large and small images and you can use this area to showcase past work. You can also add contact information within your portfolio to move audiences on in the purchasing path.

There is a gray default background color. This can be customized with ease and you can make it more brand-centric if needed. The template can also be customized for ranking on Google and other search engines.
Ventura Template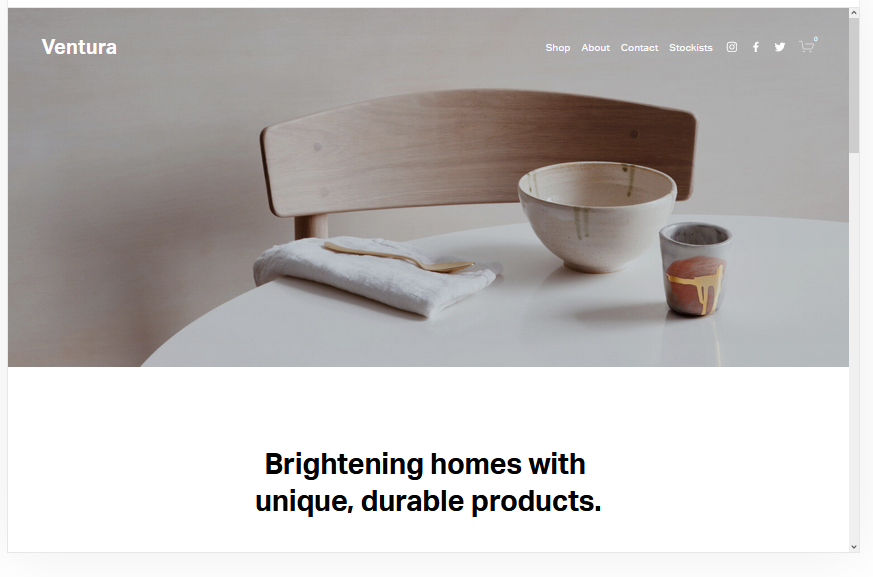 Ventura Highlights:
Great eCommerce capabilities to sell products direct.
A minimalist design for better loading.
Great for ranking on Google and other search engines.
Mailing list features for better long term sales.
Ventura is a simple template that is perfect across numerous niches. There are lots of pages that you're able to add to your website including contact, about, shop and more. These can be added within seconds and the customization of them is very simple. The template is perfect for those who are looking for their first website or just want to spend less time managing their website.

The minimalist design is perfect for loading and ranking.

The template comes with lots of features to help with marketing. For instance, you can integrate your website with mailing lists. And you can also add eCommerce features to your website.
Harbor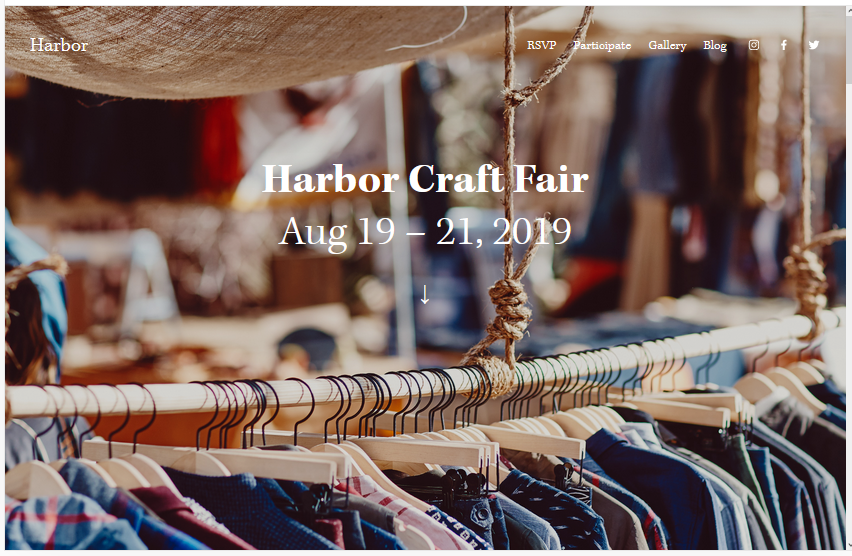 Harbor Highlights:
Works for all devices including mobiles.
Great for ranking on Google.
Simple navigation for better audience experiences.
Aesthetically pleasing design.
Harbor is one of the best templates for those brands that want to have an easy-to-customize website. There are numerous niches that can use the template, from professional services to catering establishments. The main design features a background image that has a simple menu bar in the top-right corner of the design.

To help your website get off the ground, you can add past projects and work to a portfolio page. This can be used on the front page as well, to help you advertise your services and products. You can then use a call-to-action to get your visitors to book a sales call with you or your team.

This template works well and is fast loading. Therefore, you can improve experiences, traffic and lead generation with ease.
Native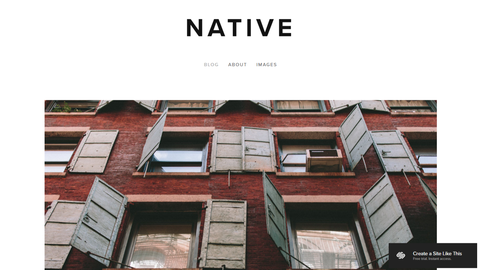 Native Highlights:
Links to your social media accounts.
Optimized for search engines.
Great blogging features.
Can be viewed on all devices.
Native is one of the best options for those brands that want to rank on Google and other search engines. Not only does the template have a blog feature, but it also includes social media integration, fasting loading website pages and high-ranking elements to help you give the best customer experience and more traffic to you. The template is completely mobile-ready, allowing your site to display perfectly on any device.

You can showcase your brand's best work on your website with ease. This portfolio can help you attract the attention of buyers and get you to earn more revenue from your website. Therefore, you can get a professional image of your website.

The template can support numerous eCommerce features which can be a good way to earn more money from your website.
Final Word: Which is these 10 are the Best Squarespace Templates for Sale?
Are you looking for the best Squarespace templates for sale? Well, above are 10 of the best options for your Squarespace website. The thing is, none of them can be bought, they're all included with your Squarespace plan. So which one will you use? Let us know in the comments below.