Are you looking for one of the best templates for Squarespace? There are many different templates available for Squarespace that could be the best. But which one is for you?
Which are the Best Templates for Squarespace?
Numerous options make the list for the best templates for Squarespace. They all have different features and functions that make them great, however there are a few things that make them good.
For one, speed is vital. Without good speed, the user's experience will be poor. A poor experience will result in lower conversions and this can affect your profitability. A slow website can also affect your website's rank on Google and other search engines. And a lower rank on Google will lower traffic levels.
You will also want a template that will be easy to customize. The less time you spend editing your website, the more time you can spend on your clients. In addition, you will want to make a website mobile-ready. This can help you keep audiences on your website from mobile devices and help you rank higher on Google.
So which are the best templates for Squarespace? Here are ten options.
Sofia Pazari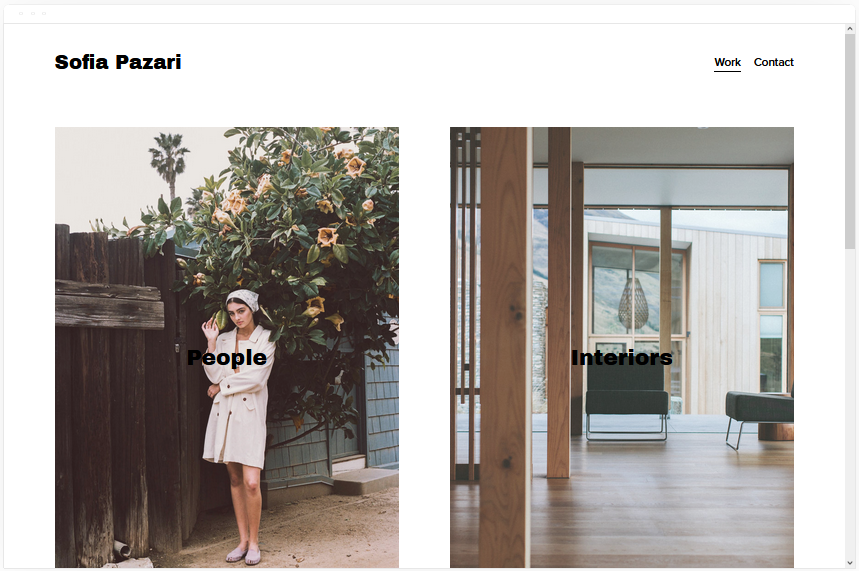 Sofia Pazari Highlights:
This is a very clean website with two main images.
Great for mobile visitors.
Quick to upload on any device.
Easy to customize.
Sofia Pazaris is one of the best, easy to customize templates that can help you get your online presence online quickly. The template is perfect for ranking across search engines with a minimalist design that is quick to load on any device.

As soon as your audience lands on your website, the audience is given a clear white page that has two images on it. These are side by side that can showcase your main services or they can be used to showcase your latest projects. There is also a simple menu that is located in the top right of the page. This can include links to all your important pages including the about, services, contact and more.

The clean design is perfect for numerous brands. It is simple to customize, allowing you to spend more time with your clients and less time building a website.
Kent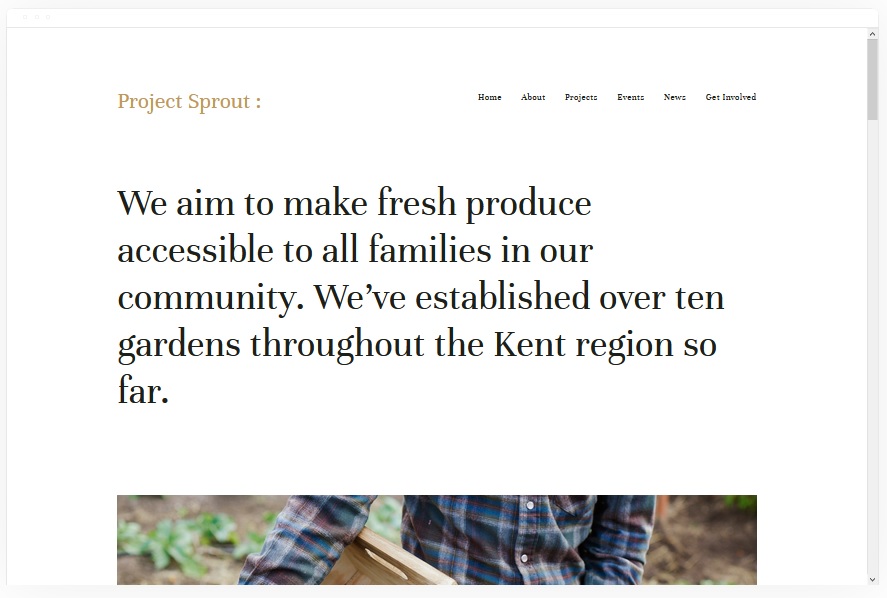 Kent Highlights:
One of the top templates for media.
Add videos to your website with ease.
Can sell directly from your site.
Rank high on all search engines.
Kent is one of the best templates that is available on Squarespace. It is an attractive and clean template that is very impressive. You can also place a lot of emphasis on your past work. You can use portfolio pages to showcase your work with ease and it can also help you grab the attention of the audience. The template is known for being perfect for displaying lots of different media items. You can display videos, images, audio and more.

There are also different ways that you can present content on your website within lots of different pages. For instance you can add blogs, events, albums and more to your website. In addition, you can have a fully functional eCommerce website with this template.
Ready – Freelancer Squarespace Template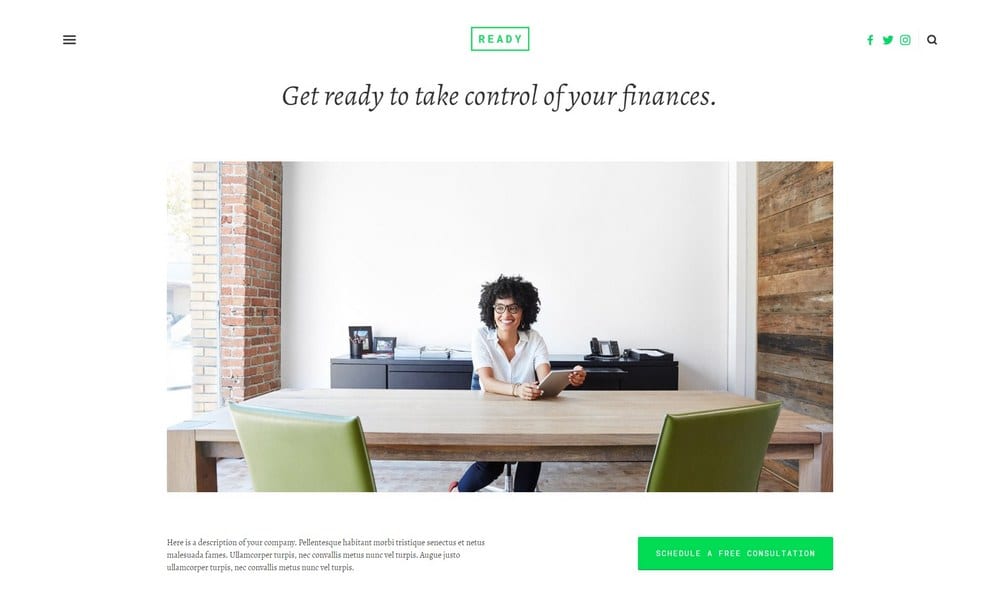 Ready Highlights:
A highly visual template with lots of space for images.
Great for blogging with a perfect design.
Get your customers to pay more attention to your content.
A minimalist design for fast loading.
Ready is one of the top templates when it comes to impress guests on your website. Whether you're a photographer, blogger, eCommerce store or someone who wants to run a personal website, then Ready can be the ideal choice for your brand. The minimalist look is amazing on numerous devices and the speed at which it can load can help you to rank high on search engines.

The white background allows you to focus the attention of your visitors to the content that you would like them to read. This allows you to move them onto the next part of the purchasing path or the customer journey and stop them from becoming lost on the journey. When the customer is ready to take the next step, you can have call-to-action buttons on the website to move them along. These buttons are easy to customize and perfect for numerous businesses. You can link buttons to products, appointment bookings and more. There is also an inbuilt scheduling system.

To help visitors navigate around your website, there are several options. There is a hidden menu that is located in the top-left of the page. This will appear whenever the customer or visitor clicks on the icon. Then the menu will slide out from the left side.

The template is mobile-friendly, allowing visitors to use any device to view your website.

Avenue - Website Template – Squarespace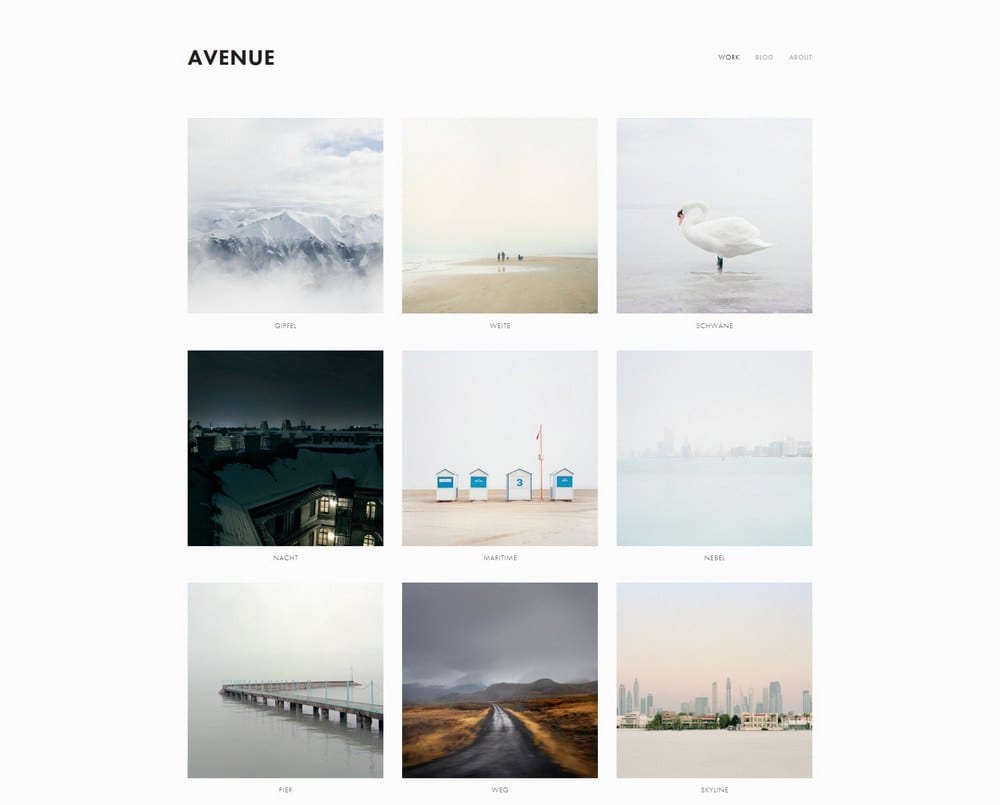 Avenue Highlights:
A minimalist template that loads quickly on all devices.
High ranking potential with Google.
Easy to customize design.
Create product pages and listings with ease.
Minimalism is one of the top trends when it comes to building a website online. It is a fast option that allows you to have fast loading and improved experiences online. Minimalism is also perfect for numerous niches across the business-spectrum. Avenue is one of the best options for Squarespace that is minimalist. The template is perfect for selling physical, digital and other products. And you don't need to have any other technical skills.

The template relies on a grid-based layout that is great for building your website. You don't need any technical skills to make it work and make small changes. You can add pages for any products that you sell and integrate payments systems into you website with ease. In addition, you can improve your website's video and images to help improve conversions.

There are ways that you can improve sales on your website too. With faster loading times and better ranking of your website.
Skye – Modern Blog Squarespace Template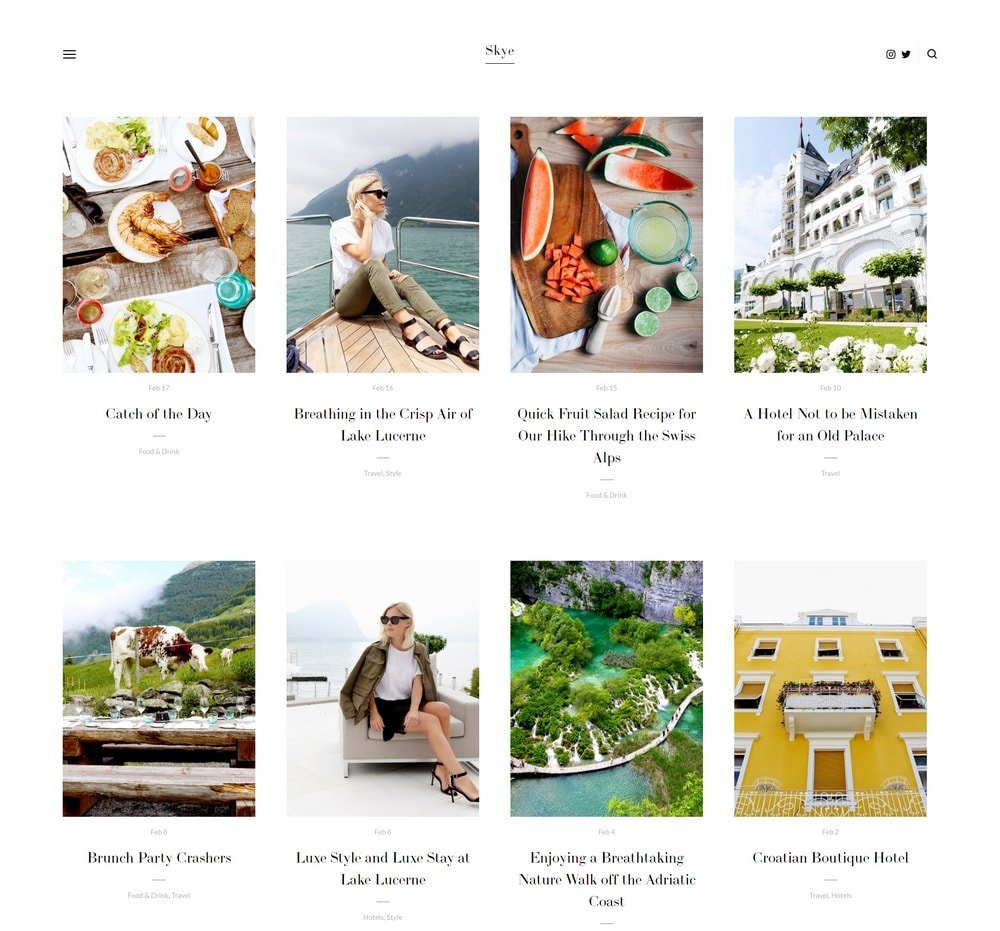 Skye Highlights:
One of the most modern Squarespace template.
Visually impressive design to help with conversions.
A great blogging platform.
Rank high on Google.
Skye is a top options when it comes to creating a template for your website. There are brands from all niches that use Skye for their template including bloggers, small brands and others. It is perfect for those who are looking to expand their reach through a content marketing system. You can utilize images and video on your blog posts and pages with ease. This is the perfect marketing platform because it can help you sell digital products and help you rank higher on Google.

There are lots of fantastic template features to help you build your brand online. For instance, there is a fullscreen mode that can help you focus the attention of the audience. The design is easy to setup and maintain, allowing you to spend more time on your business and less time on your website management.

The design of the blogs is really good. This can be a benefit for you. The more blog content you publish, those brands that publish 15 times per month will have 70% more leads and you can convert more traffic. Higher levels of publishing content can also help you rank better.
Galapagos – eCommerce Squarespace Template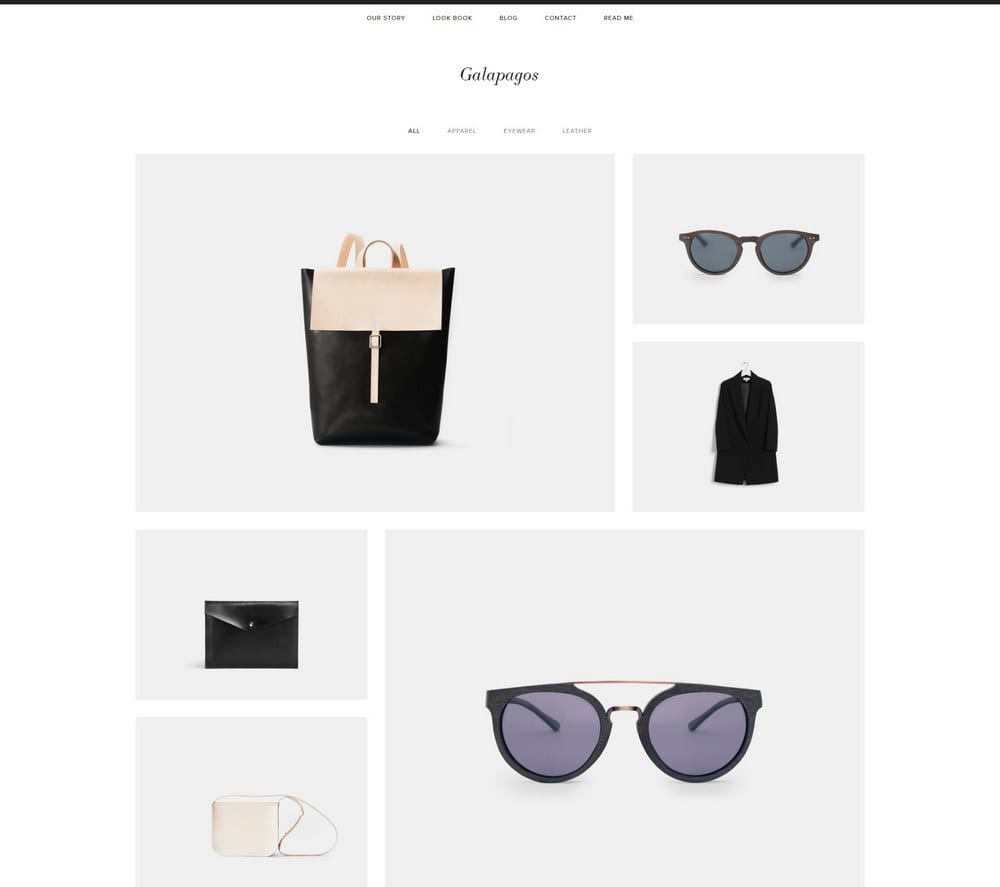 Galapagos – eCommerce Squarespace Template Highlights:
One of the best templates for eCommerce.
Add a quick look feature on products.
Build trust with your audience.
A fast and responsive design.
Galapagos is a modern eCommerce website design that is perfect for selling your products online. It has a modern, sleek and sophisticated design that can impress guests and help you build trust with them. The more that your audience trusts you, the higher the cart value will be and in addition,

The minimalism of the design is perfect for loading times, access from several devices and can rank high on Google. Despite being a minimal design, there is no lack of features. One of the top features, you can include a quick view of the products on your shop page. This is when a popup on the website appears of the product when a customer clicks on the product image.

There are also ways that you can build navigation to your website. This can help with ranking and it can also improve bounce rates on your website.
Carson – Portfolio Squarespace Template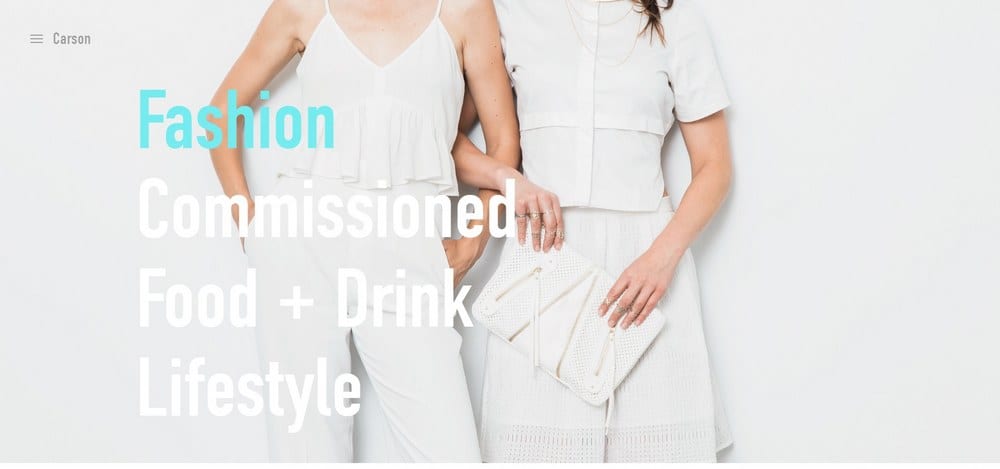 Carson Highlights:
One of the most unique templates on offer.
Can change the background image.
Hidden menu that allows your audiences to find their way around.
Highly adaptive template.
Most Squarespace templates are scrolling options, but this one is completely different. This is a unique style where there is a static page with a background image that will change depending on the location of the user's mouse pointer. This allows you to highlight your best pages on the website, this can help your visitors to find the pages that they want and let them know what is currently going on.

There is also a hidden menu that your audiences can use to access all areas of your website with ease.

Carson is a very adaptive template. It can be used for numerous different brands and niches. If you have past work and projects, there are portfolio pages that you can use. You can also create contact, about and services page.
Almar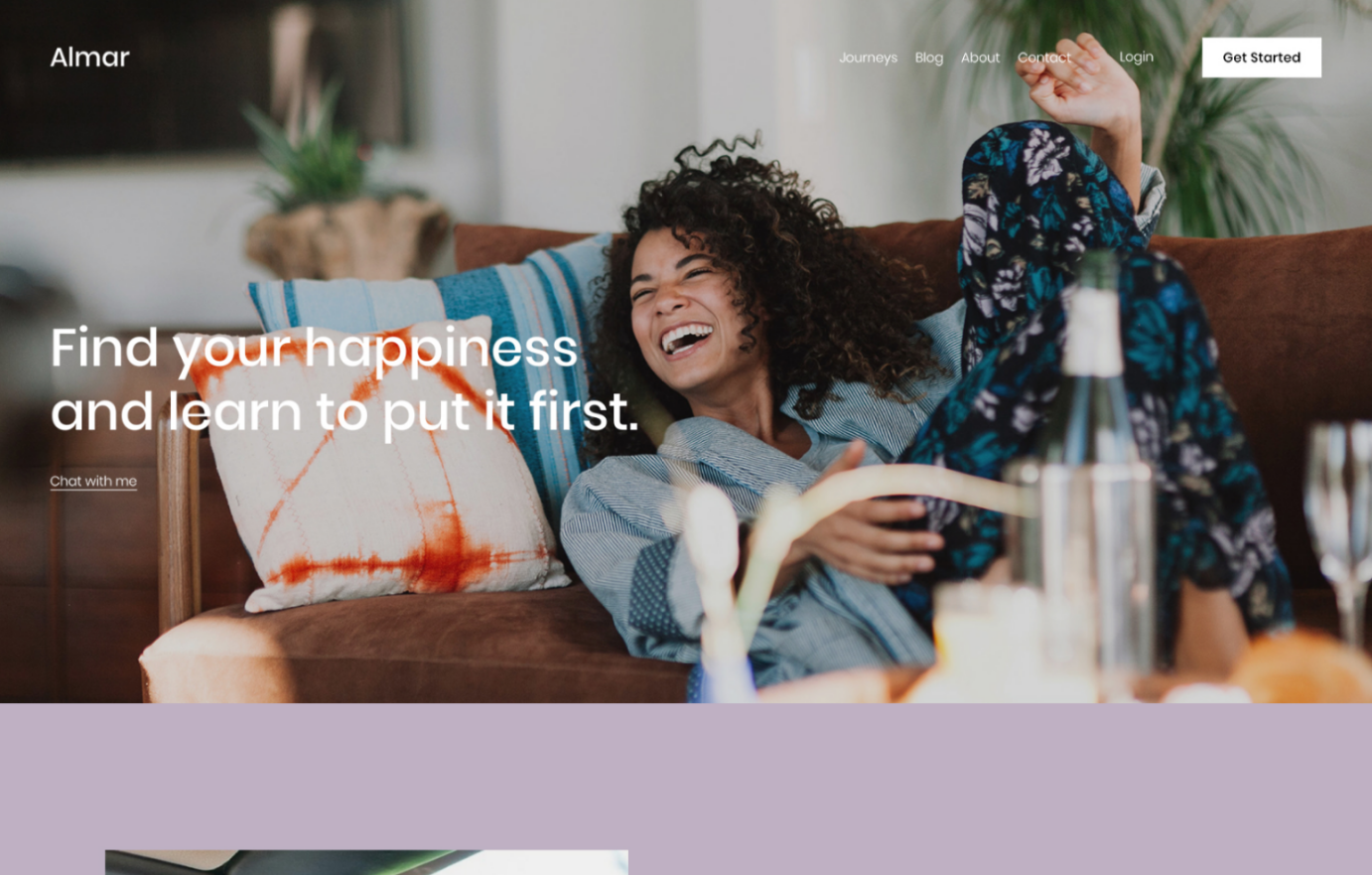 Almar Highlights:
Has fast loading times that improves conversion.
Good integration with social media.
Great for sites with large and small catalogs.
Good call to actions that can be embedded on your website.
Almar is a clean template that is perfect for those who want to have a ready-made template that can be quick to customize and publish. The template is perfect for services and eCommerce stores. There are ways that you can add products to your store with ease and you can have large or small catalogs without any issues.

The template has lots of call-to-actions that can be used to improve purchasing journeys. For example, you can have an appointment booking system, links to popular products/services, special offers and more.

Almar is also know for ranking and loading speed. Therefore, you can expect to see higher revenues and better conversions on your website. And it can help you have a great amount of traffic.
Bailard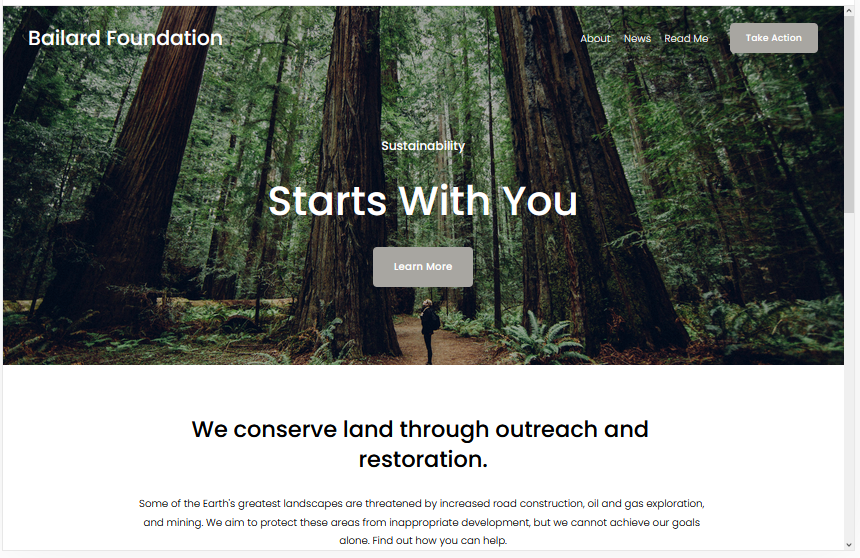 Bailard Highlights:
Two call to actions on website to direct traffic.
Can be used by any niche.
Perfect for those who want fast loading.
Highly used template.
This is one of the most popular templates that can be used on your Squarespace website. There are two call-to-actions that can be added to your website. One of the buttons can be centered on the top quality hero images. This can help you brand your website. There is another call-to-action that is located in the top right corner near the menu.

To add to your site's ranking, there are fast loading pages. These can include the lazy loading feature on the images. This is important because this can have an amazing impact on the load times. For every second that it takes for your website to load, you will lost about 7% of your revenue.

The template has a bold design, is minimalist and can help with ranking and speed. The design is perfect for viewing across all devices and can help you get more traffic to read the content on your blog or to create content for your products/services.
Wells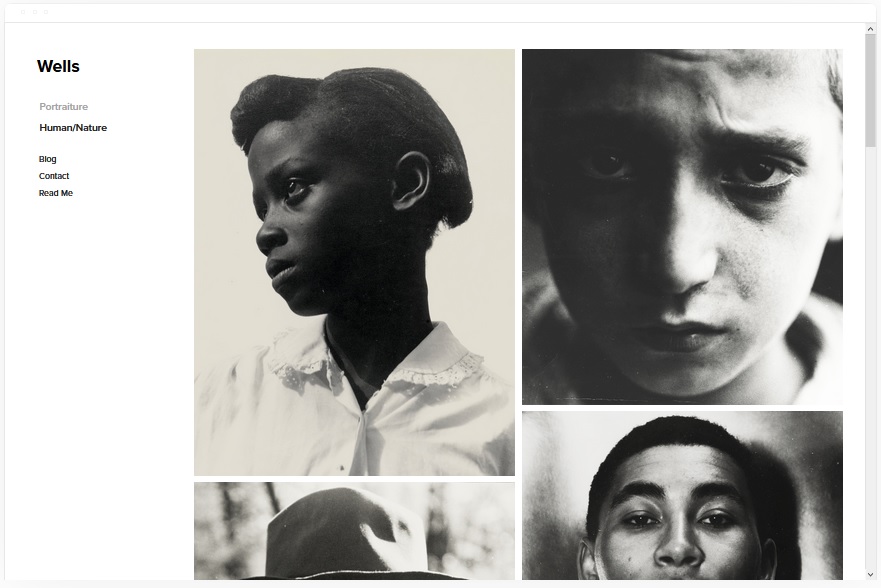 Wells Highlights:
Social media engagement is easier with integration.
Use videos from YouTube to highlight product/skills.
Sell your work/products/services with ease.
High ranking potential.
Well is one of the best templates for those that want to showcase their work with high-quality media. It takes very little time to manage this template, which makes it great for those who are new to building websites. It is also good for ranking high on Google and other search engines. The template allows for large images and good quality videos to be posted on all pages.

The template comes with eCommerce capabilities that allow you to sell products with ease. Or you can use a scheduling addon to book appointments or tickets with customers if you sell a service. The template loads really fast, helping you to rank on Google.
Final Word: The 10 Best Templates for Squarespace
Are you looking for the best templates for Squarespace? Then about there are 10 options for you. Which one will you use? Let us know in the comments below.